Valle de Guadalupe, Mexico with Brandon Berkson


May 20th, 2021

| Duration 00:39:42 | Posted in Travel Radio Podcast by Megan Chapa
Just an hour and one half drive into the Mexican border, Valle de Guadalupe, Mexico's Napa Valley, awaits you. Brendan Berkson, or Hotels Above Par, shares his insights into the region using his 1, 2, 3 signature format. Watch this on YouTube: https://youtu.be/lIRcQ62jz0k
Format:
M: Would you please take a minute to introduce yourself and Hotels Above Par?
B: My name is Brandon Berkson. I am a travel and hotel enthusiast, who splits his time between New York and San Diego. Additionally, I'm the Founder of Hotels Above Par: an expert-curated guide with under-two-minute articles for the hip traveler who is short on time.
Hotels Above Pay is known for our around-300-word articles, which are, in their entirety, posted on our Instagram, website, and newsletter. We've had a range of great travel journalists write for us — including Katherine Parker-Magyar and Katy Spratte Joyce. I know they both appeared on this podcast!
M: What is your backstory? Hotels Above Par is a very new but very successful venture. How did you get from your previous work into Hotels Above Par full time?
B: Since I was a kid, I always knew I wanted to work in travel and hotels
My first hotel job was a front desk associate and bellboy at a boutique property in San Francisco. Eventually, I landed travel and hospitality PR positions in Paris, London, and New York City.
Most recently, I was working at a Travel PR firm in New York; however, this was upended in April 2020 as I was furloughed like so many in the industry. I was devastated, but knew I wanted to support hotels during a time they needed love most. I wanted them to feel relevant and talked about during this dark period.
I created Hotels Above Par's (HAP) around-300-word format, designed to capture one's interest in this world we live in; as everyone knows, there is an overabundance of content competing for our attention every day. One year later (we just had our first birthday), I'm grateful to share we have over 65,000 IG followers, 17,000+ newsletter subscribers, and 23,000+ monthly unique visitors on our website.
I was actually brought back to work at the PR firm in August 2020; however, after many twelve-hour working days between both positions, I decided to pursue Hotels Above Par full-time last month.
M: Where can people find you online if they want to follow along?
B: Instagram: @HotelsAbovePar and at HotelsAbovePar.com
M: Now, where are we going today?
B: Today we are headed to Valle de Guadalupe, in the Mexican state of Baja California. I must say, I consider myself very well-versed on this area. Not only did I grow up in San Diego — twenty-five minutes from the border — but I also, for the second half of 2020, landed a weekly travel segment in Spanish on leading Mexican network, Radio Formula. I talked a lot about travel to Baja California.
M: On Hotels Above Par you are very good at story telling in short character counts. Today, I would like you to have the freedom to retell your best, favorite or funniest story of Valle de Guadalupe, Mexico in as many characters/sound bites as you like. Can you tell us your story please?
B: Yes, I do have a funny story! My friends and I went to Bruma Wine Garden — a hip eatery where you dine under eucalyptus trees. We asked the bartender to make us a "surprise cocktail," something "very authentic." Upon receipt of the drinks, my friend realized there was a grasshopper at the top (this is a common delicacy in Mexico). She screamed so loud — everyone looked at us! So, with that, I ended up eating two grasshoppers — hers and mine. They were so good!
M: I have never driven into Mexico but this is a destination that is very road triable from Southern California. Can you speak to what your think the hesitant American my think of border crossings into Mexico and what it is really like as you've experienced it?
B: Valle de Guadalupe is super accessible as it's less than two hours from the San Diego/Tijuana border. My routine sees me park at the San Ysidro/Tijuana Border Crossing, on the US side. I then cross over by foot to Mexico via this one bridge; this is a ten-minute process.
On the other side, I always meet Erick Rosales, @BajaTourGuide. He knows everything about the region. Hiring a tour guide or driver is great for two reasons: One, you can enjoy wine tasting without concern that you need to drive; two, if you don't speak Spanish, it might be a bit difficult to drive around yourself.
·Border-wise and safety, you just need to know where to go. Just like any big city, Tijuana has bad parts. So, with that, it's important to be cognizant of your surroundings and know where you are headed/what route you are taking.
M: Now, on Hotels Above Par you have a format I think is really catchy, the, "1, 2, 3 Destination Guide". I'd like to use that for today's episode and recreate your experience and guide in audio. Your article will be linked in the show notes for listeners to click on if they would like to read it. Can you start us with number one? Why should a person go here?
B: Yeah, so in our guide, it's one place to stay, two places to eat, and three places to visit within a specific locale.
To stay: Encuentro Guadalupe
This 22-room boutique hotel is an architectural masterpiece built into the surrounding boulder-abundant landscape. Expect top-line suites with floor-to-ceiling windows that peer out at valley-based vineyards, an infinity pool, and hidden wine cave.
M: Awesome, it's on my list now! How about our number two, the two places to eat. What is the first hotel you would like to highlight?
B: (Restaurant #1: Fauna)
Lauded as one of Mexico's best restaurants, Chef David Castro Hussong has curated a delicious farm-to-table menu here — the lamb is incredible — which is served amidst a setting that looks out at an enchanting garden and distant rolling hills.
M: Let's talk about the second restaurant. What property are we at now?
B: (Restaurant #2: Casa Frida)
This buzzy restaurant is a Valle de Guadalupe staple that consists of a treasure trove of eateries, including lakefront dining and a top-floor bar decorated in colorful skulls and Frida Kahlo memorabilia. The ceviche is a must.
M: Number three! Let's get into the three recommended activities or places to visit in Valle de Guadalupe, Mexico. Where should we go first?
B: (Destination #1: El Mirador Viewpoint)
Redolent of Santorini, on the way to Ensenada, travelers should stop at the El Mirador viewpoint, which looks out at the undisturbed Baja coastline and Pacific Ocean.
M: Where to next?
B: (Destination #2: Clos de Tres Cantos)
An architectural masterpiece that was intentioned to conjoin inspiration from the Mayan pyramids with medieval France, this winery flaunts contemporary elements and recycled furniture cemented with concrete. Enjoy a tasting on their terrace — the Rosa del Desierto 2019 and local cheese is the winning move.

M: Where to last?
B: (Destination #3: Bruma Vinicola)
This luxe winery is set underneath the ground and hosts an indoor area centered around the roots of a gargantuan tree. Their Tinto Ocho 2018 will convince you to take a bottle home with you — its intense nose with black fruit, licorice, coffee, chocolate, tobacco leaf and graphite is sensational.
M: That was a lot of fun and a lot of actionable information. Thank you for sharing! Before we close out the episode is there anything that didn't fit into the format or that we left off that you would like to include? This is your time to freestyl
B: Erick Rosales, known as @BajaTourGuide, is a phenomenal choice for those looking to explore the area, from Valle de Guadalupe to Rosarito, to Tijuana. He is so knowledgeable and reliable.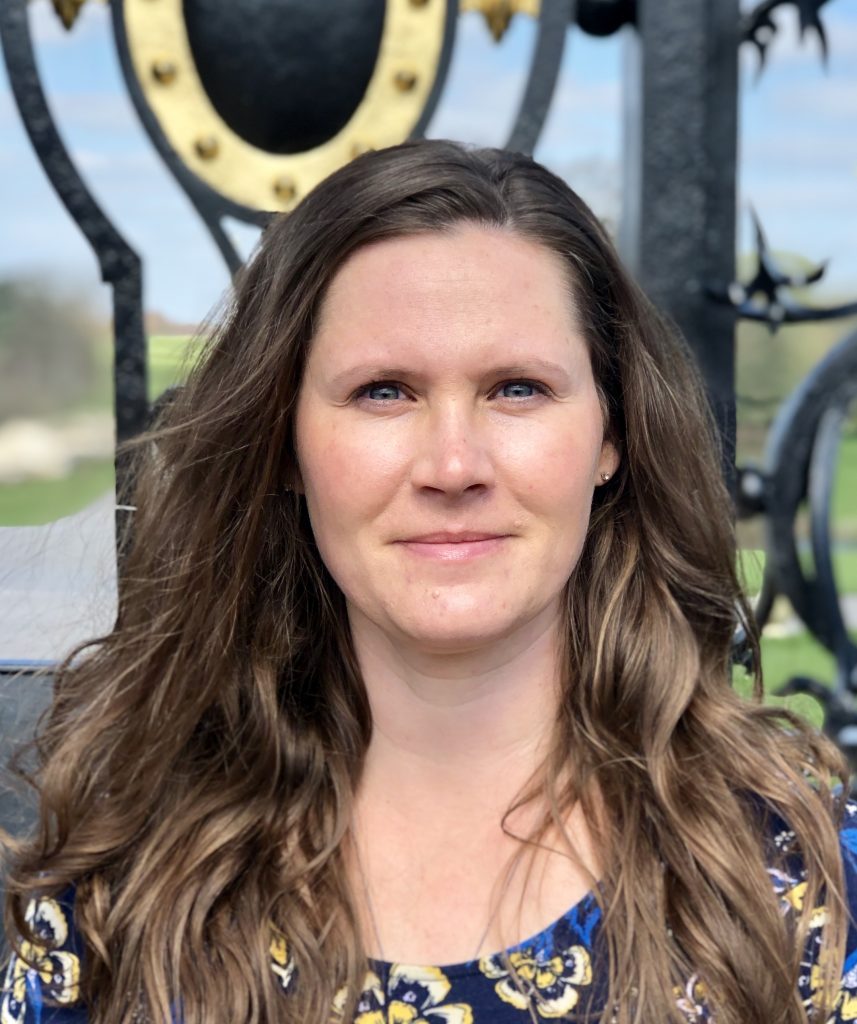 Meet the Podcaster
Megan Chapa
---
Megan Chapa started in the travel industry to build on her existing life patterns and to invest in a portable career. As a travel agent she could both take her job with her and put her traveling knowledge to work as the military moved her family around the world. Travel…
Learn more