Britton Frost: Meet The Podcasters | Travmarket Media Network


August 24th, 2020

| Duration 00:05:27 | Posted in Avid Travel With Britton Frost by Britton Frost
Website Apple Podcasts Google Podcasts Spotify RSS
Britton Frost is a travel journalist specializing in small-ship cruises on both oceans and rivers. An experienced traveler with dozens of cruises under her belt, Britton began cruising when she was a mere six months old (crossing the Atlantic with her parents on the Queen Elizabeth 2). She's been cruising ever since. Britton runs two websites – Avid Cruiser & River Cruise Advisor – with Ralph Grizzle.
00:00:10
Speaker 1: Hi. My name is Britton Frost, and I am the host of Avid Travel with Britton Frost, which is now a part of the TravMarket Media Podcast Network. I might know me from my websites rivercruiseadvisor.com and avidcruiser.com, which I run with Ralph Grizzle.

00:00:26
Speaker 1: But if you don't, that is okay. I am here to give you a little bit of an introduction as to who I am and what the goal of this podcast is. So, Avid Travel with Britton Frost is a weekly podcast, and we're going to look at all of cruise travel. I mostly focus on river cruising and small ship cruises. and luxury ocean cruises,

00:00:52
Speaker 1: but we do occasionally do interviews with some of the bigger companies with larger ships. The aim of this podcast is to help travel advisors gain the knowledge that they need to help - and consumers - to help decide which cruise product is right for you, or your client.

00:01:13
Speaker 1: So what that will look like is that we'll have interviews with certain cruise professionals. We'll talk to people who are cruise journalists, will also be talking to cruise executives and a lot of my backlog of my podcast - if you if you want to listen to more episodes after listening to this - does have to do with interviews with executives from cruise companies or people who are working at cruise companies just to kind of give us an idea of

00:01:42
Speaker 1: what sets them apart. Becaue I know that when we look at cruises, it's often times about what's included and what's the price point and where am I going to get the best value? And sometimes it's, wWhere m I gonna be able to have a butler? Cruising, like many aspects of travel, is so customizable. And so it's really important to make sure that we are informed about what each cruise line offers and what each cruise company offers so that we can, in turn, help someone make a decision that is the best decision for them or make our own decision that is going to be the best decision for us. But a little bit of background on me. I am a fairly recent college graduate, but I have been cruising for 25 years now. I did my first trip as an infant on the Queen Elizabeth II,

00:02:32
Speaker 1: and I traveled a lot as a child, cruised a lot as a child, and since

00:02:38
Speaker 1: my cildhood, I've been on dozens of ocean and river cruises.

00:02:44
Speaker 1: As a young person, I do like to focus on some of the active components that a lot of cruise companies offer, personally.

00:02:53
Speaker 1: And then also, I like to look at entertainment, nightlife on board and also dining. Dining is something that's very important to me. If you're stuck on a ship, if you're not gonna be able to get to whatever restaurant you want to go to, you need to make sure that you have good dining options onboard. So ideally we'll get a very comprehensive overview of a bunch of different cruise lines. But then we also do certain things that are topical. So I have episodes coming up on what it is like to cruise during the time of Covid and where the cruise industry is headed. So a lot to look at here, but we will be covering mostly cruise travel, and this podcast will be fairly cruise specific, but again on the oceans and the rivers. So I think that I am going to leave it at that and just let you all listen and get to know all of the different cruise companies that we cover.

00:03:48
Speaker 1: Get to know these these lines. Get yourself familiar with them so that you, as I said, either you or your client can make an informed decision to see what you prioritize and then also we'll look at things that you might not feel like you need to consider or you might not know about. Like, for example, when we look a river cruising, a lot of people are concerned about water levels. What are water levels? What does that mean? Is it something that we need to worry about? That will be an upcoming episode. But for our first couple of episodes, as I mentioned, we will be looking at what it's like to cruise during Covid what the future of cruising holds, and then also, I'm gonna do a couple of itinerary highlights for the best itineraries for first time river cruisers and the best itineraries for first time ocean cruisers.

00:04:37
Speaker 1: While you are waiting for my new episodes to come out, which will be coming out every Tuesday, I would highly encourage you to look at the other podcasts on TravMarket Media Podcast Network. And

00:04:50
Speaker 1: there there are a lot of good ones. So, I encourage you to subscribe to those. Subscribe to my podcast if cruising as something that interests you. And I hope that I will be seeing you all every week. Don't forget, to rate and review my podcast and subscribe if you so wish. Thank you for listening. And I will see you on Tuesday.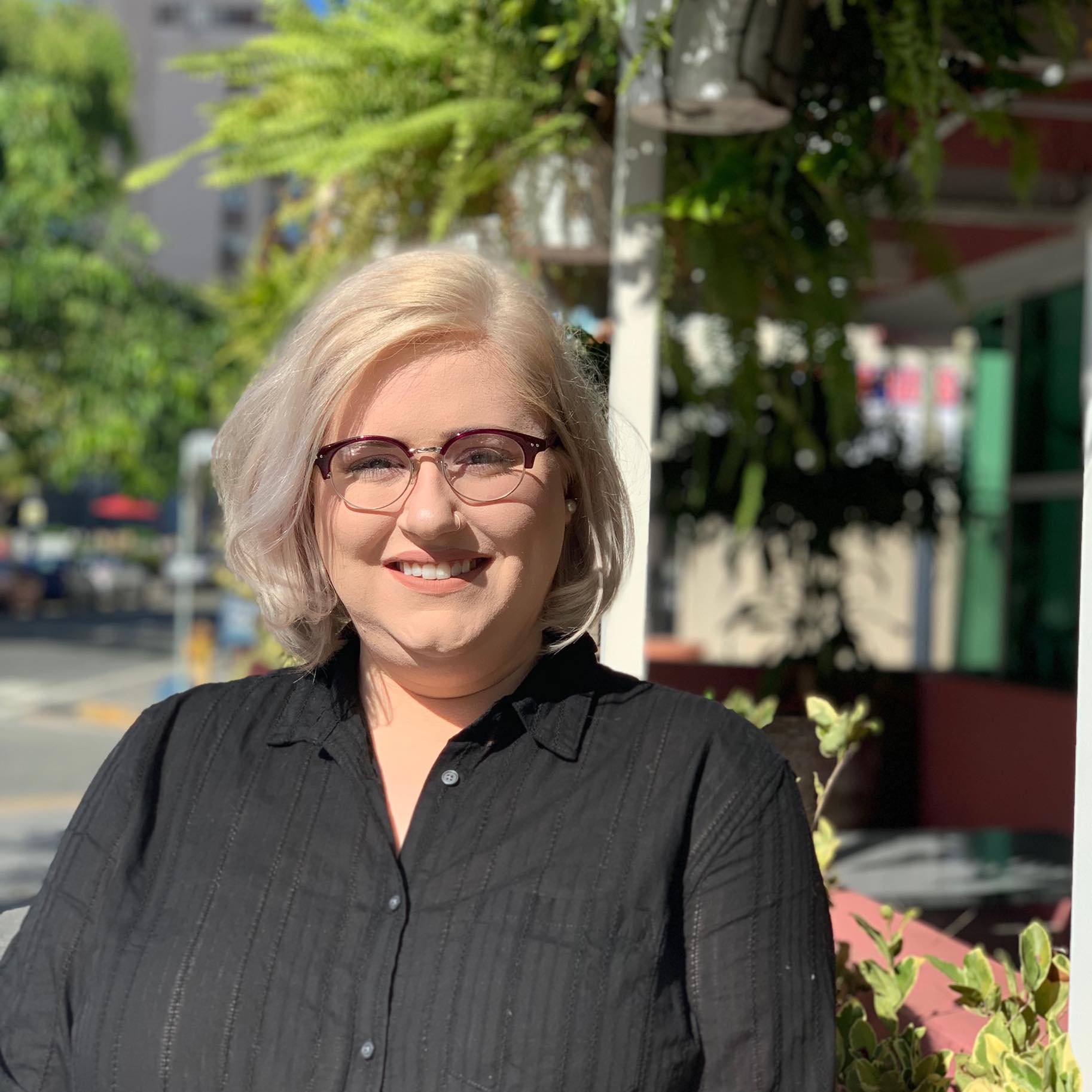 Meet the Podcaster
Britton Frost
---
Britton Frost is a travel journalist specializing in small-ship cruises on both oceans and rivers. An experienced traveler with dozens of cruises under her belt, Britton began cruising when she was a mere six months old (crossing the Atlantic with her parents on the Queen Elizabeth 2). She's been cruising…
Learn more