How I spent my Covid Vacation


August 31st, 2020

| Duration 00:44:20 | Posted in TRO Signal by Richard Bryan Earls
Website Twitter Facebook Apple Podcasts Google Podcasts Spotify RSS
Our four guests this week on TRO Signal discuss how they have taken advantage of the Covid-19 travel standstill by working ON their businesses instead of IN their business. Compare notes and see how the standstill is a perfect time for a gentle approach to re-shaping your travel practice
Our Guests this week:
Natasha Cummings owner of Beyond Blessed Travels
Born in St Vincent and the Grenadines and move the United States when she was 15, Natasha has this to say about her history in travel: "I always had the love for travel but, like most things my dream of traveling took a back seat when I started a family. But now since my children are all grown up I decided to go back to pursue my dreams of traveling, so I decided to start my travel business in 2017. Being a travel business owner and a travel advisor the most rewarding part or working in the travel industry is helping others fulfill their dreams. My goal is to help family create memories for a lifetime by turning their dream into a reality."
Loretta Lamberth is a former dental hygienist who is an independent contractor for Take Time to Travel outside of Atlanta.
Loretta describes her travel practice history as follows: "I have been a travel advisor since 2005, after (mostly) leaving a career in Dental Hygiene. I can't say that one day I just woke up and decided to be a travel advisor with no previous background…but it's pretty close. What I CAN say is that I had been evolving into an advisor across the previous 10 years, and finally realized it one day, at a time when I was also ready to leave my dental office position. So, I did a month's worth of research, did some basic training from The Travel Institute, found a great (large, national) host, and dived in. Dental hygiene went to the back-burner as I took only fill-in positions or 1-2 day/week part-time positions. In 2017 planning to transition fully into travel, I received an offer to join a local brick and mortar agency as an outside agent, and knew it was time to make a change because my business and my goals were changing also.
How did I go from dental hygiene to travel? In 1996, my husband and I took our first trip to Europe for our 15th wedding anniversary. Europe absolutely seduced us! What we thought would be a "once in a lifetime" trip, or at least not repeated until retirement, became practically a yearly endeavor, and my whole world changed. In time, friends and family had me planning their trips, too, and one thing led to another until I took the leap I described above in 2005. In 24 years since that first trip, we've traveled multiple times through the cities and countrysides of Italy, France, and Germany, as well as destinations in 11 other countries within Europe. My personal favorite vacation destinations are just about anywhere in Italy or France! It's been Italy and France that have kept me coming back, always planning the "next trip" in my head until I can plan it in real time. I love to travel in May, when the red poppies are blooming alongside the roads and in hillside fields! Is it any suprise then that my travel specialty is European/Mediterranean vacations?
I am currently working on several official industry designations: Italy Destination Specialist, and Northern Europe Destination Specialist, as well as the ASTA VTA. And because my repeat clients have also branched out beyond European travel, I am doing additional trainings for Australia/New Zealand and South Pacific/French Polynesia destinations or suppliers."
Shelly Morse is a 20 year veteran of the travel industry and maintains a number of certifications and niche markets. Her agency is Horizon Vacations, and she describes her agency as follows:
"My experience in the travel industry spans more than twenty years. Over the course of this time, I had the opportunity to serve in different positions in the industry, including corporate travel, leisure travel and briefly worked as a hotel sales manager. My broad range of positions over the course of my career has helped shape my business as it is today.
I arrange groups large and small for families and friends traveling together on vacation, as well as corporate incentive groups. After taking a short break from leisure travel and arranging corporate travel in the late 1990s, I returned to leisure travel in 2002 and many of my loyal clients have trusted me with their family vacations for over 15 years.
I am a Charter Member of Destination Wedding & Honeymoon Specialist Association, a Certified Sandals Specialist, Jamaica Travel Specialist, and many other resorts and cruise certifications. I earned my certification as a Hawaii Destination Specialist through the Hawaii Convention & Visitors Bureau and love to plan detailed multi-island itineraries. I continuously attend webinars and training courses to stay educated in the industry. Most recently I attended GTM West (Global Travel Marketplace) in Nevada, connecting with the best cruise lines, hotels, and tour operators worldwide.
I also enjoy creating multi-country trips throughout Europe, with customized itineraries featuring fascinating cites such as Rome, Florence, Venice, Amalfi Coast, Santorini, Barcelona, Amsterdam, Munich, Prague, and Budapest.
One of my great passions is working with engaged couples to plan their once-in-a-lifetime honeymoon vacation. I am honored to be a part of my clients' special trip and I enjoy spending time working with each couple to recommend the right resort or destination for their dream honeymoon."
Melissa Mackey is an international speaker on the topics of Business Growth, Travel & Transformation. She is a published author and an independent mom on a mission. She is the CEO of Travel Chicks & Founder of Ignite Me Now and brings 15 years of travel + business experience in the field and working one on one with clients to help you discover the missing link in your life and business. Travel Chicks began in 2010 and primarily focuses on helping solo females finding friends to travel the world together. She leads retreats and masterminds worldwide to help entrepreneurs grow and scale their business from a heart centered space. Melissa's been featured on major media outlets such as Financial Post, Huffington Post, Breakfast Television, and Mind Valley. She is an accomplished millennial mama who is committed to helping others thrive.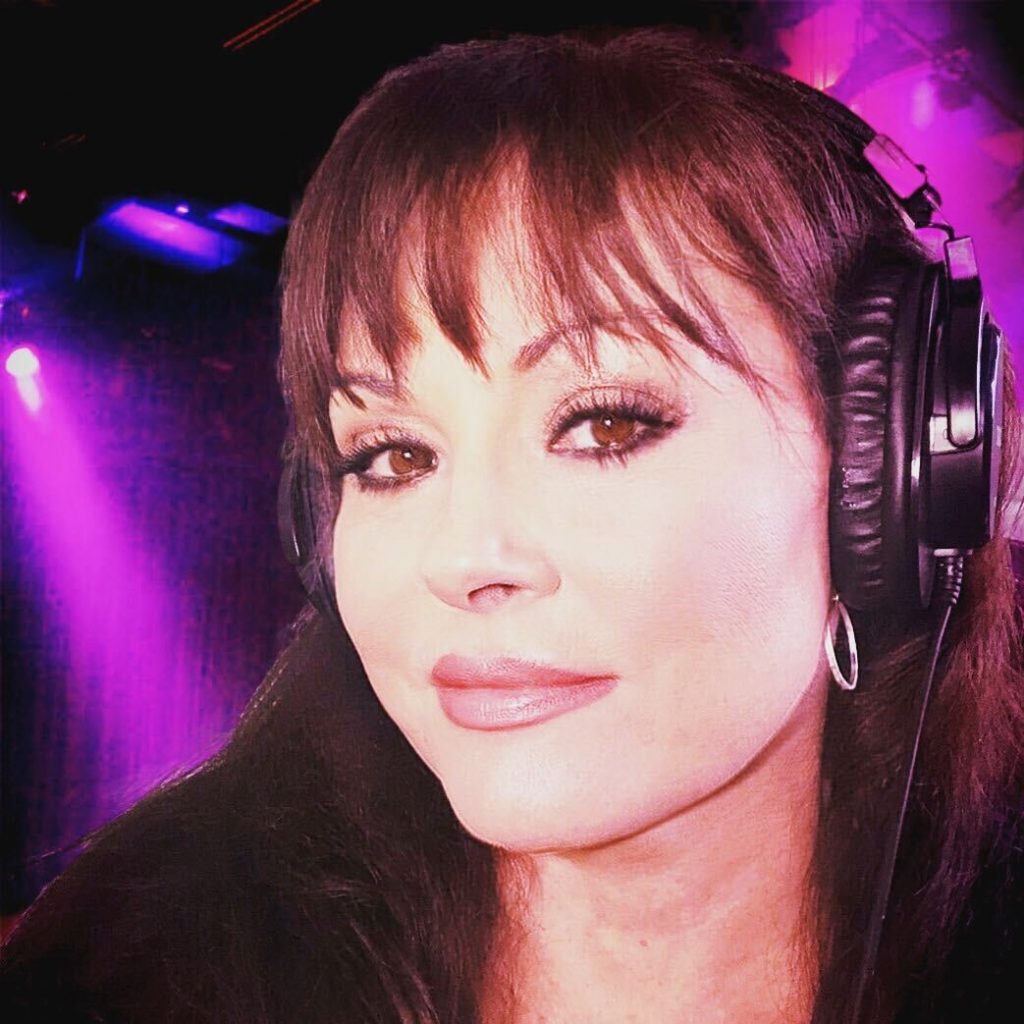 Meet the Podcaster
Lynda Phillippi
---
Lynda Phillippi has been in travel for 16 years, as an advisor and host agency owner. Renaissance Travel and Events specializes in small group travel, cruises, and Europe. She is a part chapter president of ASTA in Portland, Oregon, and the current Regional Director for ASTA in the Pacific Northwest. She's…
Learn more

Meet the Podcaster
Richard Bryan Earls
---
Richard Earls has spent the last 30 years in the travel industry as an agency owner, a technologist, a publisher and a writer. A serial entrepreneur, Richard has sold two of his start-up companies prior to his current projects, Travel Research Online, Voyager Websites and Travmarket Media The publishing credits to…
Learn more