South Africa of Wine and Lions!


March 25th, 2021

| Duration 00:22:57 | Posted in Travel Radio Podcast by Megan Chapa
News Flash: Guest Emma Major Schroeder just received the Conde Nast Top Travel Special 2021 award. Enjoy her expert advice and keep dreaming up your South African travel!
South Africa Podcast Format:
M: Emma, welcome to the podcast will you take a minute to introduce yourself?
E: Hi everyone! I'm Emma Major and I own Major Traveler. We're affiliated with Epperly Travel and Virtuoso. I have a team of 4 agents who are all stars and all passionate about different things. As an agency, we plan a lot of honeymoons as well as big bucket list trips for our clients.
M: Where are we going today?
E: South Africa! One of my favorite places in the world.
M: Please kick us off with your best South African travel story!
E: I went on my first South African safari a few years ago and had no idea what to expect. I heard many reports that a visit to Africa is life changing and will impact you in unimaginable ways. I didn't fully understand this until we truly experienced South Africa.
So we get to our first safari camp, called Tswalu Kalahari. It's absolutely stunning, completely remote and right in the middle of the desert. Again, we have no idea what to expect on safari – I think our expectations were set somewhere around a more hands on zoo experience.
We get in our safari vehicle and our guide, Nelson, is phenomenal. He's asking what's on our bucket list and immediately everyone says lions. So he lets us know that trackers saw lions earlier today and we're going to go find them. It takes us about 20 minutes on desert roads to find a full lion pride. We're immediately immersed into this incredible situation of lions catching their dinner.
Nelson points out that the lion laying across the road is casually hidden by the brush but watching the impalas in the distance. Another lion is creeping slowly towards the impalas about 100 feet away. On the other side of the impalas lies another lion. These three lions have a pack of impalas absolutely surrounded. I don't know that I've ever been so quiet and expectant in my entire life.
All of a sudden, as if the buzzer sounded, the three lions pounce. The impalas run and the lions start sprinting towards this pack. At the same time, Nelson hits the gas and we start flying across the desert. We're trying to keep up with the lions as they make this kill. Mind you, this is our first 10 maybe 20 minutes into our first safari. It was epic. The lions ended up missing their dinner, but as we came over a hill, we got to witness about 10 lions just hanging out at sunset. It's one of those top 10 life experiences for sure.
M: What impact did traveling to South Africa have on your life?
E: Everyone always says that Africa will change you. I knew this going into the trip, but I didn't understand it. Africa truly does impact you. I believe it gave me new perspective on travel, people, and culture. It's the purest, mostly untouched form of travel. It's a rare experience these days.
We got to witness a leopard scale a tree with his kill. Month old lion cubs with their mothers. A massive herd of elephants young and old. Over 50 giraffes in an open field. We were surprised by a bush dinner in the exact spot that my dad had been talking about watching the sunset all week.
A guide noticed my interest in photography and set me up with a pro to edit my photos. Everything in Africa is done with such intention. The care that everyone has for the land, the wildlife, the experience. And beyond that, the care that everyone has for preserving the culture is incredible.
I think the impact comes from being able to jump right into that intentionality and allow it to change your perspective.
M: When you think about going back what is the one thing that always comes back to your mind?
E: I cannot wait to get back on safari. I want to get up close and personal with the wildlife and the culture and learn from it. I am dying to trek with the gorillas and chimps. I am also itching to stay in a tented camp following the wildebeest migration. There is SO much I want to do in Africa – more than any other country. Maybe it's that I'm craving those out of the box, exclusive and intimate experiences more than anything.
M: For first time travelers can you help orient them with some visual picture of the country? How can they envision South Africa for itinerary planning? (Talk about the triangle here?)
E: South Africa is a massive country and can be overwhelming when you're working to plan an itinerary. I think the ideal itinerary for first timers to South Africa includes three destinations – Cape Town, Winelands, and Kruger. They make somewhat of a very skinny triangle!
M: Let's talk about the points of the triangle. Can you take us through them?
E: I recommend that we start in Cape Town. This, of course, depends on preference, but I think a great Africa itinerary should work its way slowly to safari. Pace in Africa is key. Cape Town is a big city and bustling with much to do. Safari is remote with lots of down time. Cape Town has all of your bucket list adventures – diving with great white sharks, bungee jumping, helicopter tours, Robben Island, the penguins on Boulder's beach, Table Mountain. There's a lot to see here and the days can get really packed.
Your itinerary will start to slow down with some wineries. While you can technically take a longer day trip, I think the true magic is found in spending 2-3 nights in the wine area. You'll find some great Pinotage, Syrah, Chardonnay and more in the Stellenbosch area. The cape area is covered in incredible wineries, so essentially, pick your preference and taste away! Stellenbosch and Franschhoek are really popular places to stay for this portion of your trip.
Finally, we head to the Northeast corner of South Africa for safari. The key here is where to stay. There are incredible private game reserves surrounding Kruger National Park like Mala Mala, Sabi Sands, Timbavati and more. This portion of your trip will move the slowest of your itinerary with tons of rest in the afternoons. You'll start your days out around 5:45am for an early morning bush drive. The quiet mornings, when everyone is just waking up, were my favorite on safari. Fear not, you'll get some snacks and coffee before and during your morning game drive. The big breakfast when you return is amazing. The rest of the day is essentially at your leisure to enjoy the peace and quiet, read, take a dip in the pool, learn about photography or art, and so many more opportunities to immerse yourself. In the late afternoon, around 4, you'll head out on an evening game drive. Before each drive, your guides and tracker will ask what you're hoping to see and they typically make it happen with some surprises along the way!
M: Are you available for other travel professionals to ask questions?
E: Most definitely!
M: Are you taking new clients at this time?
E: Yes! We are booking like crazy lately and really excited to jump back in to this new travel boom.
M: Thank you for joining me!
E: Thank you so much for having me!
M: Thank you everyone for listening to Travel Radio Podcast. Byyyyye!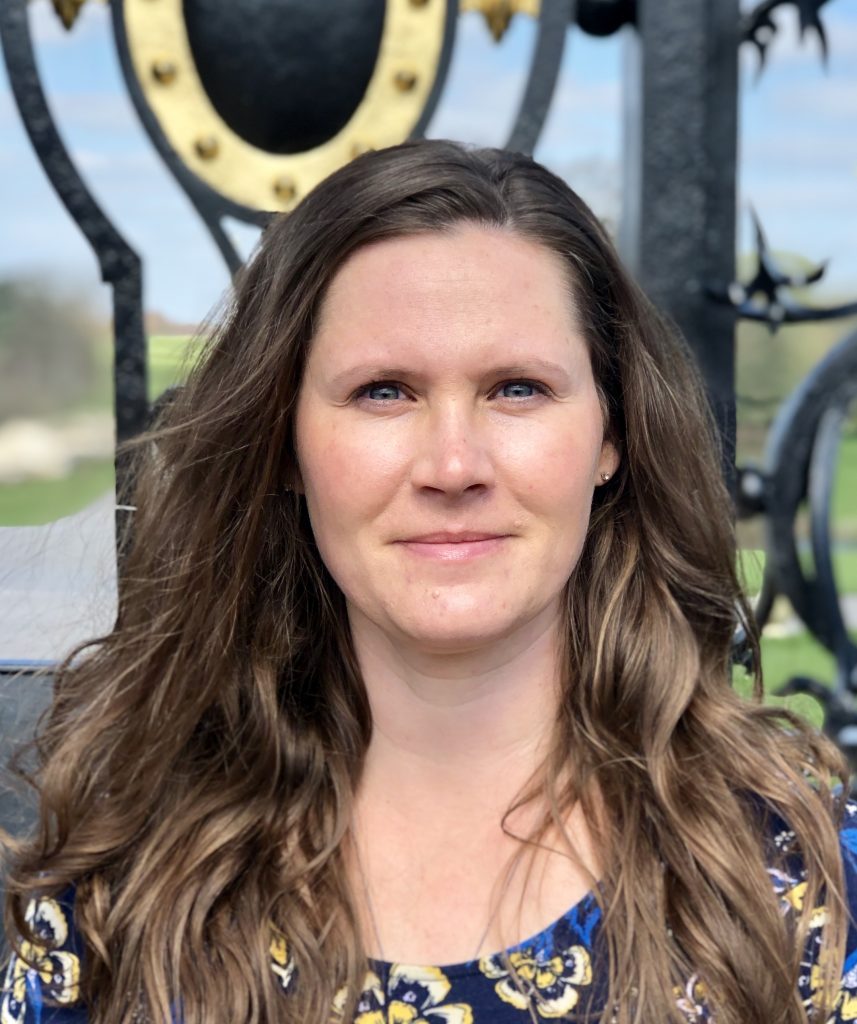 Meet the Podcaster
Megan Chapa
---
Megan Chapa started in the travel industry to build on her existing life patterns and to invest in a portable career. As a travel agent she could both take her job with her and put her traveling knowledge to work as the military moved her family around the world. Travel…
Learn more