Epic Girls Getaways For The Return of Travel


November 24th, 2020

| Duration 00:23:37 | Posted in Travel Radio Podcast by Megan Chapa
M: Welcome Quiana Thomas would you please take a moment to introduce yourself?
Q: Thanks for having me Megan. I run my own independent home based travel company called Girls Getaway 360 Vacations and I started a new company called Travel Agent Tees which is an apparel and accessories company catered to those working in the Travel Industry.
M: Yes! I just received my very own Travel Agent Tee in the mail and even the packaging was a joy to receive. It's cool!
Q: Awesome! I'm so glad you like it!
M: Yes, I'll post pics of me in my tee along with this episode when it airs. But as you are listening to this you may have already seen me wearing it on my IG lives. I like shiny things and this is a great shirt! Where are you getting the ideas for your shirts, by the way…?
Q: The ideas for the shirt slogans literally come from me. Being a travel agent myself, I'm constantly reading on things that are happening in the travel industry and I keep a journal for design ideas. I'll be reading or watching something and say "this belongs on a shirt.!" I have some experience in graphic design, so I do some of my own designs and then I also have a team of designers that help me bring out the best images on the shirts.
M: Where can people find you and these shirts online?
Q: The website is www.travelagenttees.com and we are also on Facebook & Instagram @travelagenttees and Pinterest @travelagenttees
M: Now will tell the listeners the topic of today's podcast episode?
Q: Planning Fabulous Girls Getaways!
M: This is your specialty so it made sense that you would be my guest to talk about the allusive but coveted girls getaway type of travel. Right of the bat let's take a "day in the life" of your clients. I want to both help other travel planners envision this and motivate those mom's out there who have been longing to take a break to GET IT ON THE BOOKS! So, please, in great and tempting detail, describe an amazing day in the life of a fabulous girls getaway.
Q: A month before you travel you are going to get a goodie bag from me, which will have some fun trinkets to get you motivated and excited for your trip. You and your girlfriends will be picked up from the airport in a luxury vehicle to take you to your resort, enjoying your favorite beverage on the way. After you've checked in be ready to be wowed with a view of aqua blue waters. On your first day you and your friends will be receiving a massage to help you release all the tension you just escaped from back at home. You'll fall asleep to the sounds of the Spa and wake up wanting to eat and drink whatever it is you desire!! You'll have a culinary experience like you've never had before and realize there is no limit to what you can have. Later on that evening you and your squad will get glammed and in your best outfits for a night out at the club or dance party on the beach, dancing like it's 1999. After an amazing night, you are up feeling rejuvenated waiting for the next adventure….in involves those clear blue waters, a boat, music and nature. The rest of the story belongs to you….
M: What is the most popular destination you send ladies too? (I'll ask you about Sandals in one more question.)
Q: The Caribbean.
M: How about any preplanned/packaged events like the BFF event at Beaches? Have you attended one of these? Do you send ladies on this type of trip?
Q: Yes that is my specialty and one of my favorite events! Attending a Best Friends Forever event at Beaches Turks & Caicos is what led me to become a travel agent. I felt like not enough women knew about this and I became an agent to specifically to promote Girls Getaways like this – hence the name of my company. Beaches holds the event twice a year, usually in Spring and Fall. I always encourage my female clients to go in the Fall because the kids just went back to school and it's a hectic time for us moms and we need a break especially with the upcoming holidays and such.
M: Do you have a domestic US location or destination you recommend for an epic ladies weekend away?
Q: Absolutely. Miami is my top pick. However I do recommend different destinations for different types of travelers. An epic ladies weekend in Miami may not peak the interest of a relaxed traveler who simply wants to unwind with a book and a massage. In those cases, I would send them out west to Arizona or California.
M: What is your experience planning cruises for gal pals?
Q: My go to cruise line for besties and gal pals would be Virgin Voyages. I am blown away with how modern and sophisticated their ships are. It's an adult only cruise line that really is hip for all ages and they have some really great destinations. I've had so many girls interested in getting on this cruise ship.
M: What is the most out of the box theme you've ever planned or would like to plan?
Q: Funny you ask this – I've been wanting for the longest to plan an Unplug themed Trip. Where there are no phones, no tv, no social media what so ever. I don't know if the universe was listening or not, but I actually booked something like that out in the woods in a tiny house for a girlfriend of mine. With everything going on in 2020 she literally wanted to get away from everything and be in the woods quite and secluded. I found the perfect spot for her.
M: Do you have some comedic or humorous story from a Girlsgetaway you would like to share with us?
Q: No.
M: Any tips you would give to a travel planner planning their first girls getaway?
Q: Always have a questionnaire for your clients. You really have to know what type of traveler they are and what type of getaway do they want. Where you may want to send your client for a fabulous getaway may not be what they are looking for. So make sure you are getting all the details down on paper. Also provide 3 options to the client. I find it very helpful to have a themed getaway for my clients (birthday, wellness, adventure) so that everyone getting away knows what to look forward to. I love hosting parties personally so planning group getaways for girls is so satisfying to me, I'm the agent that will make sure everyone has matching shirts, goodie bags and a professional photographer so they can capture the moment on their trips instead of always taking selfies. I make sure I'm on call as well so if anything goes wrong during the trip they can call me.
M: Any words of motivation for travelers listening that have been dreaming of taking one of these trips but haven't pulled the trigger yet?
Q: Travel is the only thing you buy that makes you richer. You must jump girlfriend! I've had solo clients that simply have not done a getaway because they have no one to go with. This is something I also offer to my clients, I can plan a getaway for you by yourself or if you truly want to go with someone, I'll go with you! I've done this plenty of times with clients and we've bonded and built a lasting business and personal relationship over the years.
M: Is there anything else we should include before we close this podcast out?
Q: If you would like the be my future clients visit www.girlsgetawayvacations.com to plan your 2021 and 2022 vacations and to my peers and fellow Travel Agents, Advisors, Planners, Professionals and Consultants visitwww.travelagenttees.com for all your travel industry apparel and accessories.
M: Thank you for joining me today!
Q: Thank you for having me!
M: This is Megan Chapa, host of Travel Radio Podcast saying goodbye and keep #traveldreaming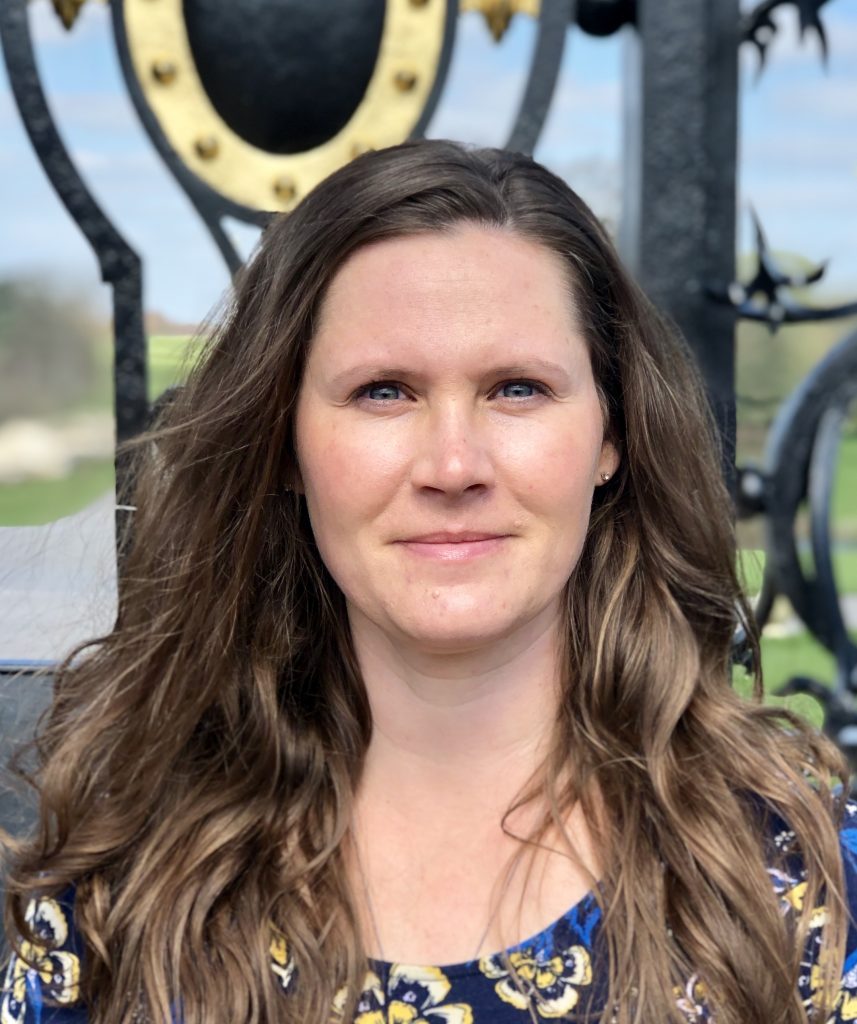 Meet the Podcaster
Megan Chapa
---
Megan Chapa started in the travel industry to build on her existing life patterns and to invest in a portable career. As a travel agent she could both take her job with her and put her traveling knowledge to work as the military moved her family around the world. Travel…
Learn more