European Bike and Barge Tours With Stephanie Scott


August 24th, 2020

| Duration 00:47:55 | Posted in Travel Radio Podcast by Megan Chapa
Meander Through the Magical Mosel Valley
Bike and Boat Tour from Cochem, Germany – Metz, France
8 days / 7 nights August 17-24, 2019
Fine vines and wines, rich history, and old world charm in Germany, France and Luxembourg
This bike and boat tour will journey through the splendid countryside of the Mosel River Valley, a region renowned for its quaint, picturesque towns, rich history, and sprightly white wines. The wide paved bicycle paths make for excellent cycling along the rivers Mosel and Saar, partly in Germany, partly in Luxembourg, partly in France. We'll enjoy leisurely rides along tranquil vineyards with stops along the way to taste the local wines, many of which are only available in this region. Among them are excellent dry Ries- lings and Roter-Weinbergs-Pfirsich Likör – a cordial made from the small, tart "red peaches" grown only in the Mosel Valley. We'll visit the enchanting cities of Cochem and Bernkastel, with their castles, ruins, and medieval town squares surrounded by half- timbered homes and shops. We'll overnight in Trier, the oldest city in Germany, whose three-story Roman gate, the Porta Nigra, dates back to the first century AD. From Trier the tour will follow the river Saar to visit charming Saarburg and its splendid water- falls. We'll continue into the welcoming villages of Luxembourg and then on to France where we'll sip on the sweet, smooth wines and the golden Mirabellen plum liqueur for which this corner of Alsace is known. Our final port will be the city of Metz with her magnificent gothic cathedral.
Day 1 (Sat): Cochem
Day 2 (Sun): Cochem – Zell – Bernkastel-Kues
Day 3 (Mon): Bernkastel-Kues
Day 4 (Tue): Bernkastel-Kues – Trier
Day 5 (Wed): Trier – Saarburg
Day 6 (Thu): Saarburg – Remich
Day 7 (Fri): Remich – Metz
Day 8 (Sat): Metz
Included in the cost of the tour:
8 days / 7 nights lodging on the Quo Vadis, a Comfort Plus class hotel barge with air conditioned cabins
7 x breakfast, packed lunches for bike trips, 6 dinners on board, tasting events on board
First Glass of Wine or Beer with dinner, complimentary coffee and tea on board
Service of two Bicycle Guides and a Tour Director
Entrance fees for sites listed in the itinerary
Use of bed linen and towels, daily cleaning of the cabin
Bus transfer to Daun
Use of 8 speed VSF Fahrradmanufaktur hybrid bike, pannier, water bottle, helmet On request
E-bike rental – $175 per bike
Special diets, pricing varies, please enquire
FOR PRICING AND AVAILIBILITY, Please contact Stephanie Scott.
Arrival in Cochem: Train service from Frankfurt airport (connect in Koblenz) will be a 2:15 hour journey, currently $36. Departure from Metz: Train service to Frankfurt airport (connect in Koblenz) will be a 2:15 hour journey, currently $36.
Internet: There is WIFI onboard the barge. The speed may not be what you are accustomed to at home.
Bicycles: The barge carries a fleet of well-maintained touring bikes, ideal for the terrain featured in this itinerary. Due to the limited storage space on the ship, guests will not be able to bring their own bikes.
Bicycle Helmet: We require all guests to wear a proper helmet at all times while riding on the tour. Helmets are available on the barge for guests to borrow.
Bicycle Locks: All bicycles are fitted with locks. Please use them whenever you plan to leave your bicycle unattended for any length of time. You will be liable for damage or theft of the bicycle if it is stolen during an excursion because it was not locked properly.
Itinerary Program
The above itinerary is subject to change. Alterations are sometimes necessary due to nautical or technical conditions. This tour will cover daily bike rides between 40 and 60 km. If is often possible to do only part of the day's tour. And, of course, you can always opt out of riding and stay on board for the day. The guides will join you for the daily rides and point out interesting sights along the route. Guides can make repairs to your bike as necessary. While you are biking, the barge will cruise to the town where we will spend the night.
Physical Fitness
To participate in and enjoy the biking part of the tour, it is important that you are in good physical condition and that you are in control of your bike. On most parts of the route, there are dedicated bike paths but sometimes we will have to share the road with car traffic and we will have to cross busy intersections. The weather is variable in Germany, it may not always be sunny, and the winds may not always be calm. Even un- der poor weather conditions, you should feel safe and able to cover the day's distance on your bike as it may not always be possible to join the ship in mid-ride.
Special Guest: Stephanie Scott.
Links: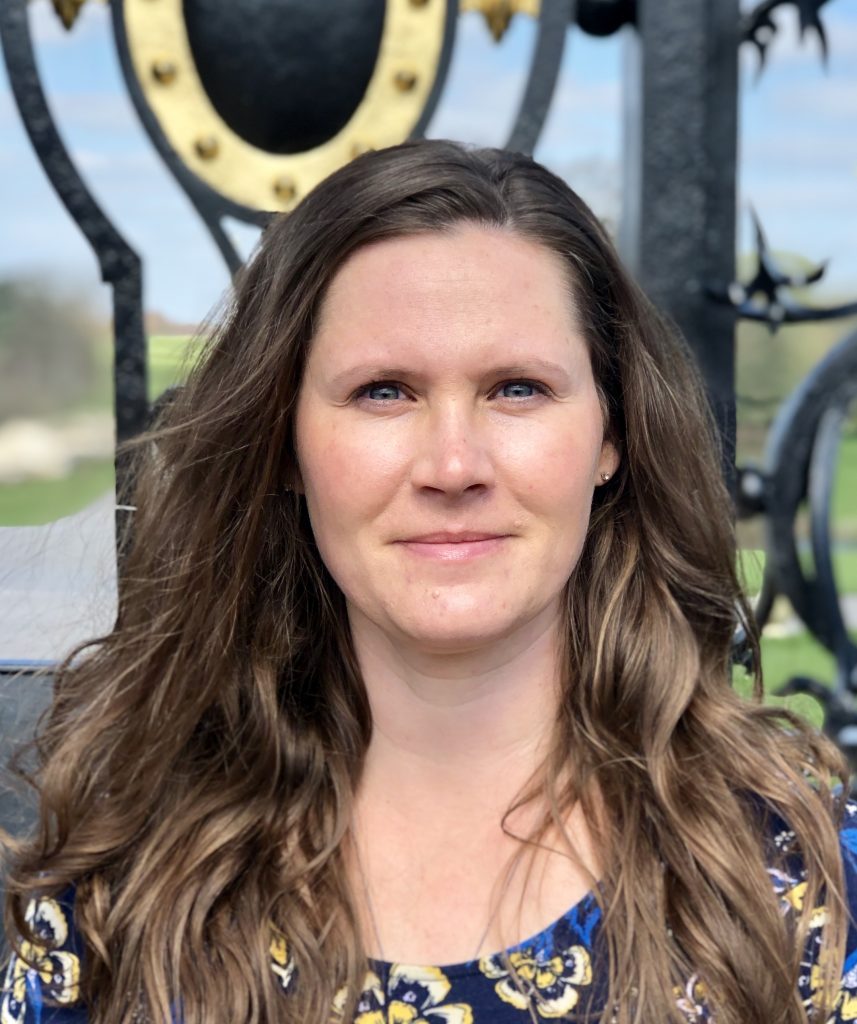 Meet the Podcaster
Megan Chapa
---
Megan Chapa started in the travel industry to build on her existing life patterns and to invest in a portable career. As a travel agent she could both take her job with her and put her traveling knowledge to work as the military moved her family around the world. Travel…
Learn more