Fire Festival | Up Helly Aa? | Shetland, Scotland


January 28th, 2021

| Duration 00:36:17 | Posted in Travel Radio Podcast by Megan Chapa
Hell Yeah – Up Helly Aa! (I couldn't resist…)
In my mind… If 2020 was a Viking Ship bound for a fiery end, Up Helly Aa would be its doom. I would cathartically burn its losses in licks of flame. This is not the right festival for that. That is the energy fueling the procession of Burn The Clocks Festival in Brighton, UK. I digress…
Up Helly Aa is CELEBRATION! This is a glorious fire festival celebrated across Sheltand, Scotland. It is actually a night that culminates a holy season and is celebrated through, fire, post parties and performances.
Did I mention Viking garb? I think they must have a costume director employed at the bigger festivals. The attire is made for block busters destined cinema.
Much like Germany's Oberammergau, not just anyone can don their best Viking attire and participate in the larger Up Helly Ah festivals. There are birth right requirements, residency requirements – even some heavily contested gender requirements. Thankfully, you can spectate with little requirements or cost.
As of the date of this recording there are eleven Up Helly Aa festivals in Shetland, Scotland. you can read a historic origin account on the Wikki here: https://en.wikipedia.org/wiki/Up_Helly_Aa
The adventurer and 2020 cathartic Megan is like, "Let's go burn this 'mother' down". Then the other part of me is like, wait, flaming torches being thrown to a center point from a circle of partially inebriated men!? This is a recipe for burned hair and singed beards or worse. What could go wrong? #letsdothis
Celebrate and light something on fire – it's time for this interview on Up Helly Aa!
Shetland webcams as promised in the interview: https://www.shetlandwebcams.com
Interview:
M: Hello and welcome to travel radio podcast. I am your host Megan Chapa and today I am privileged to have a new guest on the podcast. Welcome Zachary Burns!
Z: Hi Everyone!
M: Would you please take a minute to introduce yourself and how you got into travel.
Z: Absolutely! As Megan said my name is Zach and I am the owner and founder of Royal B Travel and I specialize in luxury travel in the UK. I have been in the travel industry for 9 years, however, the industry chose me, I did not choose it. Tell story.
M: How can people follow along and find you online?
Z: Absolutely! People can follow me on Instagram @royal_b_travel, Facebook www.facebook.com/royalbtrav, and my website is www.royalbtravel.com.
M: Now, I need to be honest that we lived in the UK for three years and visited Scotland several times but I have never heard of the festival we are going to talk about today. To paraphrase Jack Black's frequently used expression… this festival will literally "melt your face off." Zach, what is Up Helly Aa?
Z: Up Helly Aa or Up Holy Day is a 200 year old fire festival celebrating viking heritage. However, not everyone in the festival is dressed up as a viking. Additionally, the festival is celebrated in 12 communities throughout the Shetland Islands the largest and more well known being in Lerwick.
M: Have you actually been to one of these festivals?
Z: I went to Up Helly Aa when I was 7 with my family and it is crazy to think it was 21 years ago. How time flies. The festival is absolutely brilliant due to the flames and spectacular as to how many people are involved. My favourite part was the burning of the Viking ship.
M: How many eyebrows did you see burst into flames during this event? How about beards?
Z: Haha! No one was burned in the making of the festival at least I don't think so. I did not see any beards or eyebrows get burned. That would be a sight in its own right haha.
M: As I eluded to this is a festival that culminates in the burning of a replication Viking sailing vessel. What is the lead up to the torching like?
Z: Prior to the burning of the Viking vessal in the cold dark winter night. From what I remember there is a morning procession done by the Jarl Squad and the public can see the Viking vessel prior to burning at night and take photos with the guizers. At night there are a few torches lit up at the courthouse in Lerwick and then they are escorted to an area where the squads are and then they begin to light up each of the torches and that truly is a spectacular scene to witness. The crowd loves it! From the main street the procession of lit torches begins and they make their way down towards the beach where the Viking vessel will eventually land.
M: What happens after everyone pitches their torches into the boat?
Z: Essentially, the squad members pitches their torches from the back to the front into the vessel and then they leave. The vessel burns and spectators just watch. There is of course a fire truck that comes to put the fire out. The other Up Helly Aa is different on how they put the fire out. I know there is one where they send they flaming vessel into the sea. Talk about tradition.
M: Now that we've talked about how the festival ends… Let's look back into history and talk about how this festival got its start?
Z: The official festival itself started over 140 years ago, however, the Scots are a lively people as I know within my own family it started as a rowdy rambunctious drunks who were celebrating the old year and bringing in the new year. They would light on fire tar barrels and shoot their guns off into the air until special constables would reign in these rowdy drunk Scots. Each year the drunken festivities would get larger and larger almost like a uni party that could not get under control haha. Lerwick's leaders decided it would be best for it to be more controlled by creating the festival and still be able to give the people of Shetland the opportunity to drink and party. However, the ingredients of Up Helly Aa dates back to 12 centuries or more with the fire, feasting, fancy dress, and most importantly fun.
M: I know there are about 11 of these things in existence. Are you aware of ticketing requirements, etc?
Z: What I love about this festival is that it is absolutely FREE!! Why my family was able to go so many years ago. The only things that will cost anyone is lodging, dining, and museums.
M: I imagine that these draw a large crowd. Is lodging impossible? Where does one stay for Up Helly Aa?
Z: The festival does draw in a large crowd during pre-pandemic and people get a taste of it at Edinburgh castle during Hogmanay. Lodging is only impossible if not booked way in advance. Like any festival and my background in hotels I advise anyone to attempt to book their rooms year in advance. People can stay in guest houses, B&Bs, or hostels. There is the Lerwick Hotel which is just a ten minute walk from the centre of town.
M: Now, I specialize in UK travel and I am always coaching my clients to pack in layers. But this is Scotland in WINTER! Think Maine! What should you pack and what about COSTUMES?
Z: Haha, I do not recommend packing light. Bring your snow boots, yak traks (for ice), fleece midlayers, warm waterproof and windproof coat, thermal base layers, wool scarves, and caps (beanies), and windproof gloves. It is bone chilling and do not forget you are in the North Sea. Up Helly Aa is held during the middle of winter and one of the worst times to visit. In my opinion it is the best time to visit because if you are like me I love the cold. That is up to the person if they want to bring a costume, however, I personally do not recommend it.
M: Do you know of any Up Helly Aa tours?
Z: There are several Up Helly Aa tours that start in Edinburgh and people can use and one comes to mind is Highland Explore Tours. It is a 6-day tour and on the tour you get to explore St. Andrews and Aberdeen prior to boarding the ferry to Lerwick which is an overnight trip. From there their itinerary has you explore the Shetland Islands where you can explore Jarslhoff, one of Scotland's fine pre-historic sites. Most of your trip you are staying in Lerwick which I really appreciate and I know their prices start at $1,405 per person.
M: Can you give listeners any resources on where to learn about Up Helly Aa?
Z: Absolutely! I do recommend visiting Up Helly Aa's direct website https://www.uphellyaa.org where anyone can read and learn about past festivals' Norse saga the Jarl is portraying, Bill Head that is out in public for everyone to see, the list squads that participated in the Lerwick festival, and which halls were open during that time. Additionally there is a youtube video done by Shetland's tourism board about Up Helly Aa that everyone can watch and the 2019 Up Helly Aa festival can be watched on youtube as well.
M: Now that guests are in Shetland, what other things to do in Shetland during Up Helly Aa?
Z: People can definitely check-out this website https://www.shetland.org/things/events/up-helly-aa/lerwick-up-helly-aa. It will be interesting to see what will be open post-pandemic because the 2021 festival has been cancelled, however, pre-pandemic I would recommend visiting Shetland Museum and Archives in Lerwick, the Iron Age Broch and Village at Old Scatness, and the Scalloway Museum with the adjacent Scalloway Castle.
M: Zach, before we close out the program is there anything we missed that you want to include about Sheltland, Scotland or Up Hell Aa?
Z: Bring warm clothes when you decide to visit Shetland because it does get cold up there. If you are not able to catch the festival in person Shetland does offer the opportunity to watch through webcams.
M: Tell people one more time where they can find you online?
Z: Anyone can find me on Instagram @royal_b_travel, facebook www.facebook.com/royalbtrav, and at www.royalbtravel.com
M: Are you available for either travel planners to pick your brain or travelers that want some assistance planning their trips?
Z: I am always available for fellow travel planners and travellers who need assistance with their travel planning.
M: Thank you for being on the podcast today! I really appreciate it! This was a fun episode to record.
Z: Thank you for having me on Megan it was a lot of fun.
M: Thanks for listening everyone! Feel free to be in touch with me at info@travelradiopodcast.com Bye!
ABOUT ZACHARY BURNS:
Zachary A.H. Burns, CTA
Owner – Luxury Travel Advisor
Luxury travel is in my blood: my family has been world travelers for over 100 years, and have witnessed the industry evolve over time to its present state. This sense of passion and love for traveling has been ingrained in me, influencing my desire to make this industry a permanent part of my career as a travel advisor.
​
I began my career in the industry working in luxury hotels, including The Ritz-Carlton, for the last three years. Besides my career, I have also been an avid traveler in my personal life for 28 years. I am a historian with multiple degrees in history and ancient civilizations, and I have researched into what the past and experienced what, the past can offer me as a global traveler. I have traveled extensively within the United States, experiencing wine tasting in California, the rich and diverse culture of the South, and the breathtaking wilderness of Alaska. I also enjoy exploring new global destinations and visiting and reconnecting to my heritage and family in England and Scotland.
As Coco Chanel famously states, "In order to be irreplaceable one must always be different." I, therefore, take pride in having unique experiences that I can share as a world traveler, and I am privileged to help others to create memories and experiences. My clients are my family, so I take the time to design tailored high quality travel experiences which build relationships that last a lifetime.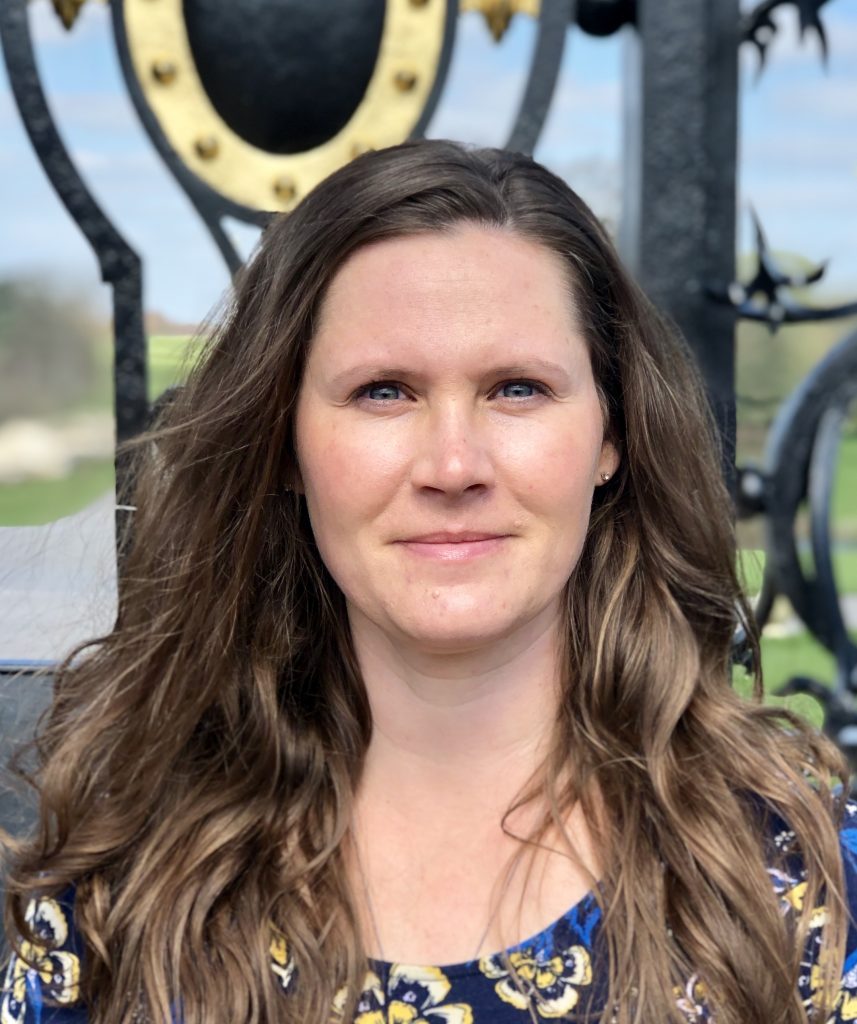 Meet the Podcaster
Megan Chapa
---
Megan Chapa started in the travel industry to build on her existing life patterns and to invest in a portable career. As a travel agent she could both take her job with her and put her traveling knowledge to work as the military moved her family around the world. Travel…
Learn more