Grand Velas Riviera Maya Review w/ Tami Santini


February 19th, 2021

| Duration 00:34:52 | Posted in Travel Radio Podcast by Megan Chapa
This is part of the All-Inclusive Resort Winners Review series.
Podcast playlist here: https://www.omnycontent.com/d/playlist/b0f4304a-7a0a-44ff-a922-abf0014c8a28/6b0761e7-a827-4691-9512-abf00156b15a/8916b9cc-e0a4-49b0-adaf-ac5500fa2e5f/podcast.rss
YouTube video playlist is available here: https://youtube.com/playlist?list=PLThy5poRn6FM1HghrxeB6IEWKQlb5TAu6
This is the first time a guest has brought props to a live with me. I LOVED IT. Tami Santini was a delight to interview and offered candor on the "well dones" and "needs work" on this property. However, her reflections on her stay were overall exceptional.
For the luxury appreciating, discerning travelers this is a resort to consider!
Tami is available for both travel professionals to run questions by and is also accepting new clients.
Clubhouse @tamnisantini
Instagram @tamisantini
Facebook @destinationweddingcoach
---
Format:
M: Where are we going today?
T: Grand Velas Riviera Maya
M: When were you last on property?
T: The first week in December 2020.
M: What can you tell us about travel requirements headed into the country?
T: A covid test is not required to enter Mexico.
M: So, you visited during the time of Covid… what was it like arriving on the Grand Velas Rivera Maya? Has the process changed?
T: They had temperature screening as well as they checked our oxygen levels. They gave us fresh towels to clean our hands and even wiped down our passports and credit cards before putting them on a tray to give back to us.
M: Let's talk demographics. Who is the best guest for Grand Velas Rivera Maya?
T: Discerning travelers looking for an elevated experience. Adults, families, groups.
M: What about accessibility? Is this a flat type property or will you be getting a glute work out?
T: The property is flat. Since the Zen Ambience was closed, I was not able to walk back there to get a better feel for walking distance. I know there are golf carts available if needed.
M: How about tipping? What is appropriate on this resort? Dollars or local currency?
T: Yes, tipping was appropriate and expected since it is a high level of service.
M: One thing I like when I'm on a resort property, is to relax, like ultimately relax. One thing that will blow my blood pressure through the roof is a hard or constant sales pitch. What is your experience with this on site?
T: We were not approached about a membership and I am unaware of any program they offer to guests.
M: While we are on the topic of relaxing… did you get to experience the spa at Grand Velas Rivera Maya?
T: The spa was not opened, so they were offering services on the beach or in your suite.
M: Is there butler service available? Did you experience this?
T: There is a personal concierge and the concierge was very attentive. All the staff was willing to go the extra mile. One time we wanted a fresh coconut because we saw other guests with some, and the bell man was on the hunt to help us. They ended up delivering them to our room because they couldn't find us. Then, when we left, the bellman had two waiting for us for our drive.
M: Are there water sport options available at Grand Velas Rivera Maya?
T: Yes, they have non-motorized water sports like Hobie Cats, Kayaks, stand up paddle boards
M: How would you describe this beach at Grand Velas Rivera Maya?
T: The beach is beautiful with plenty of space to spread out. It is a lovely long stretch of beach, ideal for talking walks.
M: Is golfing an option on this Grand Velas Rivera Maya? Is it included?
T: One round of golf is included at nearby courses.
M: Everyone loves a swim up bar. Does Grand Velas Rivera Maya have them?
T: Yes. The pools here are fantastic and they have great swim up bars.
M: Please share your favorite meal at Grand Velas Rivera Maya?
T: My favorite dinner was at Piaf. This is their French restaurant where the sommelier will serve you wine that pairs with each course of the meal. For breakfast, their French toast was phenomenal
M: Check out process. How are they handling testing at Grand Velas Rivera Maya?
T: Didn't have to deal with this at my time of travel. They are offering on site exit testing.
M: What else am I missing? Share anything I forgot about Grand Velas Rivera Maya!
T: Since the other ambiences were closed during our stay, the resort put all the guests in the adult only Grand Class section of the property.
For anyone who wants a lavish suite with a large balcony so that they can have space to enjoy but they're possibly concerned about being around others, it is ideal.
The teen club and kids club were in operation. My husband and I wanted to stay in the teens club, and not just because it was stocked with Reeses and Pringles
We have to be better at preparing our clients and setting their expectation. The restaurants weren't all opened, the spa wasn't opened, the Zen Ambience that I really wanted to experience was not opened. We had the menus of the different restaurants at the main restaurant, which was nice, but dining in the Mexican restaurant or the Asian restaurant would have been a better overall experience.
There is beach and pool concierge, so we didn't have to leave our chair if we didn't want to. Many times we were the only one by the pool and on the beach.
Room service was served in suite.
Check in – passports and cc wiped down, temp screening, oxygen level tested and cloths to wipe down our hands.
---
ABOUT TAMI SANTINI:
Web: https://tamisantini.com
Phone: 866-A-20KDAY
It all started with planning a wedding in Mexico…Tami is the owner of Paradise Getaways, a multi six figure destination wedding planning business, even though she spent an absurd amount of money on her Sociology degree at a private college.She is the Top Wedding Producer in U.S.A. for Playa Resorts, Diamond 4 Gourmet Inclusive Consultant for Karisma Resorts, Top 10 Agent for Generations Riviera Maya, and a Best of the Best top Agent in The Midwest Out of 83,000 agents, three years in a row name a few. But that's all boring stuff that doesn't really mean anything (until you're on stage getting the accolade, bonus check and fantastic instagram photo opportunity). The truth is, she is good at successfully working from home and has helped thousands of people go to destination weddings in the most beautiful and exotic dream locations!She's a mom, wife, Jesus lover, coffee lover. She is a travel snob but nice about it. She secretly wishes she could kick butt like Buffy the Vampire Slayer.Her true passion is helping event and wedding planners learn how to make more money, while working less and traveling more.Tami's superpower is turning people's passion into six figures while giving them their lives back!!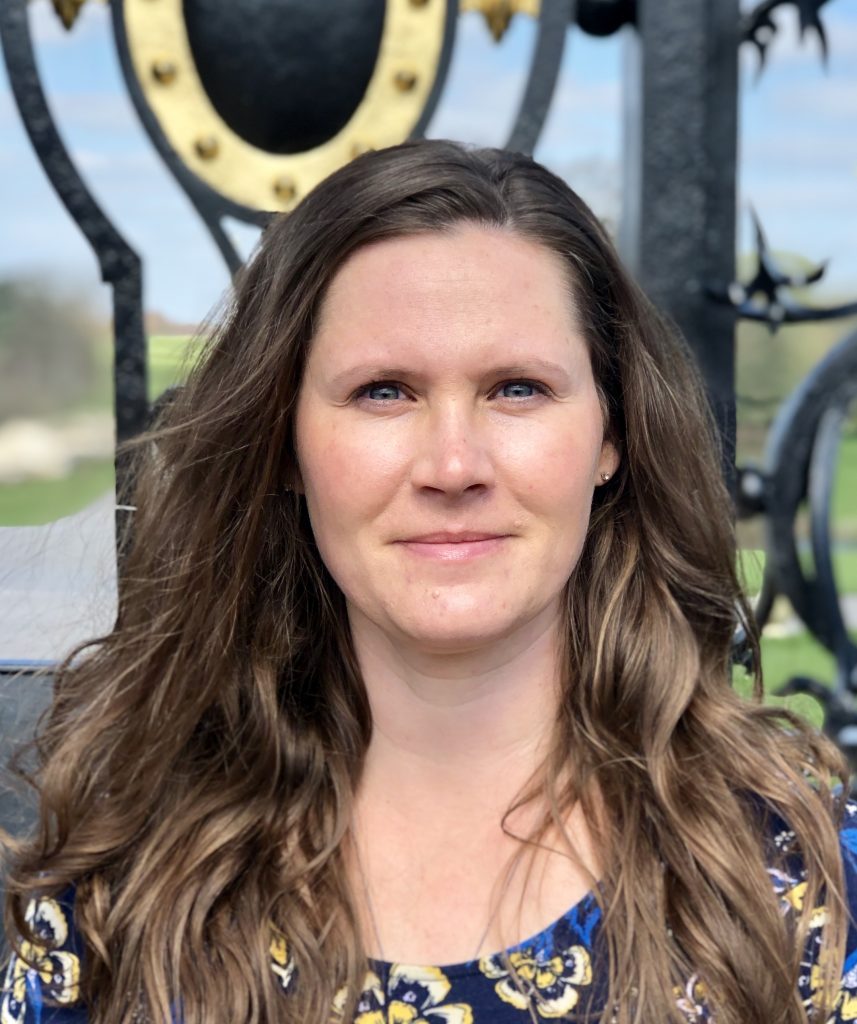 Meet the Podcaster
Megan Chapa
---
Megan Chapa started in the travel industry to build on her existing life patterns and to invest in a portable career. As a travel agent she could both take her job with her and put her traveling knowledge to work as the military moved her family around the world. Travel…
Learn more