India For Foodies


January 8th, 2021

| Duration 00:43:52 | Posted in Travel Radio Podcast by Megan Chapa
M: Ashwani, would you take a moment to introduce yourself?
A: Hello, My name is Ashwani. As you mentioned, I am from Delhi, India. I do food tours, photography tours and heritage tours in different cities of India. I studied MBA in tourism.
M: What is the story behind "The Horses King"? How did you get this title?
A: In India, everyone has a meaning to their names. My name is Ashwani, it's a sanskrit word, which means, 'the king of the horses'. My mom gave me this name. It suits me, because being a tour guide this name gives a sense that I am funny and a royalty, showing my kingdom to my guests.
M: For people that would like to follow along online where can they find you?
A: They can google up "TheHorsesKing" or find me on any social media.
M: My understanding is that you did not start in the tourism industry. What was your path to the tourism industry and leading food tours?
A: This is the story of my transformation. I am a mechanical engineer, and worked as an engineer for a few years. I did like the work, so I quit it and went to volunteer at Gandhi Ashram. There I used to teach kids, work in the farm and with the community. There I met a tour guide from Italy, she shared her amazing stories with me. So, I realized I could also be a tour guide and started working in the tourism industry. After that I went to pursue an MBA in tourism to overcome my engineering background.
M: Now, we have delayed the topic long enough! Ashwani, where are we going today and what are we talking about!
A: India and specifically, India For Foodies! As I am a food tour guide in India. We will talk about food and India.
M: Now, where do we even begin!? At some point we are going to do a second episode reading through a menu. But for today – let's just make people drool! Let's start with what characterizes Indian food?
A: India is known for its spices. It is the land of spices. Even colonizers came to India for the spices like black pepper. Black pepper is native to India like many other spices. So, Indian food is full of spices. I would say India added flavours to most of the cuisines of the world.
M: Will you find raw meats on an Indian Menu?
A: In India, you don't find anything raw. We have been using spices to cook our food for 3-4 thousand years now. So, we cook food with spices, not raw.
M: Will you find beef in Indian cuisine?
A: India is a diverse country. We eat all kinds of meat in India. From a western perspective, India is a religious country. It is, but food is not related to religion but to geography. So, in some parts of India, people eat beef.
M: I think the stereotype Americans, and likely Europeans have is that Indian food is spicy. This can be a barrier to entry for many people. Can you give us some beginner/entry level Indian foods for the first time taster?
A: We break the stereotype regarding Indian food on our food tours. Indian food is spicy but by spicy people mean that it is chilli hot, which gives a burning sensation. And chilli is not native to India, so we recently started using it. We don't use green or red chilli, we mostly use black pepper in our dishes. So, yes Indian food is spicy, or to say it as full of flavours not just hotness of chilli. Adding extra chillies doesn't make it Indian food. We also add black pepper in our drink like buttermilk, and use it to cure sore throat. Another stereotype is turmeric latte. For Indians, turmeric latte is nothing. My mom is giving me turmeric milk since I am able to drink by myself. So, it is very common in our homes. I don't why they are charging so much for that.
If someone wants to try Indian food, they can have samosa or pakora in snacks; curries, lentils and breads in main course; kheer or gulab jamun in sweets; lassi(buttermilk) in drinks.
M: Now, as far as the more experienced Indian food lover goes, what is a dish that will amaze them that they may not have tried before. Please describe it for our audio delight!
A: We have different cuisines in different parts of India. So, I will talk about my favourites and Delhi's favourite food, which is Chole Bhature. I craved for Chole Bhature throughout the lockdown. It is the most loved food in Delhi. Chole is chickpea and Bhature is deep fried bread. Winters is the right time to eat it. They will serve onion, green chilli and some pickle. Last I tried, they served lemon pickle. The lemon pickle is sour and sweet while Chole Bhature is spicy, so it's a good combination.
M: Now, when giving food tours in India, how long are these food tours?
A: We have different tours. Starting from 2 hours, 4 hours, 6 hours and 9 hours. In different tours we cover different parts of the city and different cuisines. It depends on the preference and eating capacity of tourists,
M: Can you walk us through a unique food experience we might take with you?
A: I love Old Delhi. It is a city from the 17th century, built by Shahjahan, the kind who built Taj Mahal. Just like the city, the food there is old. There are food places which are more than 100 years old and still operational. Some food places were started by royal chefs of the king's court. The city is very crowded and not for the fainthearted.
M: Do you typically take tourists to street food and market type foodie experiences or are their high end, seated options too?
A: We don't do food tours for high end restaurants because they are easier to find and mostly westernized. But we do have seating options at some place but I can't guarantee the seat because these places are overwhelmingly crowded.
M: Are there hands on experiences where guests can actually learn to cook any dishes?
A: Yes, we have cooking classes, where you visit a local home. You cook different things like tea, pakora, kheera and main course as well. We also have temple kitchen experience, where you can volunteer to cook, serve or eat their food.
M: Can you recall a funny story from one of your tours?
A: There were guests from the USA. A couple with their friend. The wife's flight was delayed. So, I was giving the tour to those two friends. The wife arrived at the last leg of the tour. She was the one who booked the tour. Do you know what the husband said to his wife. He said that, ' this tour is the second best gift she has given to him after their son'. Actually, it is both ways, the tourist and tour guide both make the tour interesting.
M: What am I missing? I want you to have an opportunity to include anything I may have missed asking you. What it important for listeners to hear that we haven't commented on yet?
A: India is a good country to appreciate the gift of life. People should visit India once in a lifetime and it will help you evolve as a human. The warmth of people will melt your heart and make you feel more alive and blessed. Indians are curious, they want to know you, they want to know your kids, your parents. Indians will try to figure out a relationship with you. So, please do visit India.
M: Thank you for joining me on the podcast! I really appreciate your time and I hope to have you on the program again shortly!
A: Thank you Megan for this opportunity.
M: Thank you everyone for listening. Make sure to check out Ashwani's work at TheHorsesKing.com and on social media. Until next week, this is Megan Chapa, host of Travel Radio Podcast wishing you good night!
Contact: Ashwani Bhati:
+91-8459010206
LinkedIn | Instagram | YouTube | TheHorsesKing.com
About Ashwani:
I am on a mission to provide a sensory experience to the tourists. While in engineering, I never thought of being a contributor to tourism, and I end being one.
People love to travel and experience India, but don't know how and where. They need someone to help them on their journey.
Today, I take heritage tours, food tours, photography tours, and other experiential tours in India and help tourists, not only to fill their mind and camera with stories and pictures but to fill their belly with delicious Indian food.
As a tour guide, I have been passionately working to offer the best experience possible to my guests. On the other hand, I want to help the young tourism professionals grow and achieve what they want from this industry. I want to inspire them to become a better tourism professional. With that in mind, I want to leave this industry in better shape than I found it.
It is the right time to inspire tourism professionals while helping the tourists to experience the Indian culture.
I am ready for the challenge. Does anyone want to join me?
~ Ashwani Bahti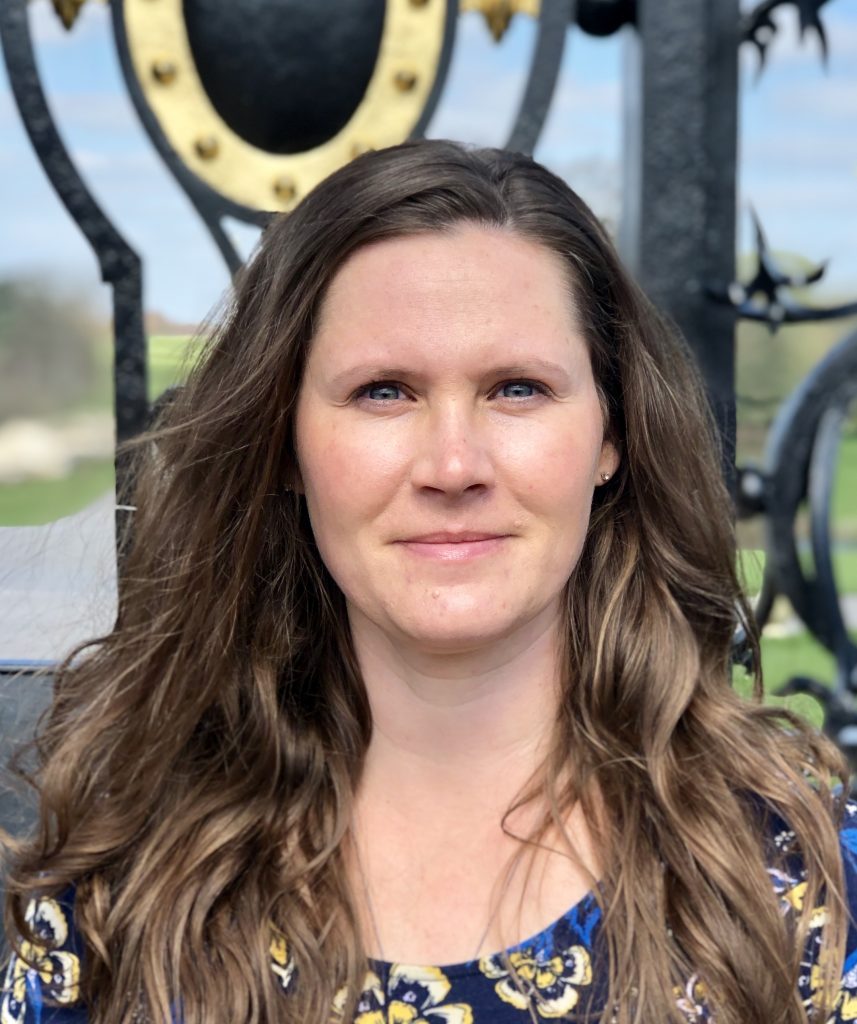 Meet the Podcaster
Megan Chapa
---
Megan Chapa started in the travel industry to build on her existing life patterns and to invest in a portable career. As a travel agent she could both take her job with her and put her traveling knowledge to work as the military moved her family around the world. Travel…
Learn more