International Couples Golf Tournaments | Pirates and Wenches Yarrrrr!


August 24th, 2020

| Duration 00:32:29 | Posted in Travel Radio Podcast by Megan Chapa
Ahoy!
Welcome Back Kim and Keith Quimby! The Quimby's were one of the Travel Agent Interview's earliest guests. I am so thankful for their support and to introduce this years Couple's Golf Tournament at Sandals Emerald Bay – Pirates and Wenches! Of, note, this trip has the option to add swimming with the pigs excursion! Happy day – I love bacon! (Kidding – everyone cool down… It's HAM I love. ;O)
2018 Pirates Wenches Couples Golf Scramble
Tournament entry fee of $150 per person includes
1 practice round & 2 rounds of tournament golf, cart for 2, and cash prizes.
Water and Beer provided on course at no added cost. No refunds available for rounds not played. Tournament is limited to the first 40 couples booked. The tournament will be cancelled and refunds offered if a minimum of 24 couples do not book the resort and tournament by the final payment date of 7/1/2018. 1 male and 1 female couples only. Limited suites are available at this price, quotes with flights can be provided. Pre & post nights are avail-able. Prices and availability are subject to change until booked and deposited. Club rentals are available for $65 per round per person. A 25% discount is offered for Golf Pro Shop mer-chandise purchased during tournament.
Hazardous Materials Notification:
Federal law forbids the carriage of hazardous materials aboard aircraft in your luggage or on your person. A violation can result in five years' imprisonment and penalties of $250,000 or more (49 U.S.C. 5124). Hazardous materials include explosives, compressed gases, flammable liquids and solids, oxidizers, poisons, corrosives and radioactive materials. Examples: Paints, lighter fluid, fireworks, tear gases, oxygen bottles, and radio-pharmaceuticals. There are special exceptions for small quantities (up to 70 ounces total) of medicinal and toilet articles carried in your luggage and certain smoking materials carried on your person. Please refer to the full list of TSA prohibited items at http://www.tsa.gov/traveler-information/ prohibited-items.
Travel Insurance:
Most travelers recognize the need to protect their trip investment. As part of our travel service, we recommend that all travelers purchase some form of travel insurance.
If you decline the offer of travel insurance, you will be asked to acknowledge that you were offered the insurance, but you are choosing to decline the offer. Travel Insurance is non-refundable after purchase. Contact Double K Travel for a copy of the description of coverage.
Tournament Cancellation:
If cancellation is necessary after 7/22/2018, a $25 per person fee will be assessed from the tournament fee and is not protected by the all-in-one travel protection.
Hotel Cancellation (without travel protection):
Prior to 7/22/2018 No Penalty From 7/23/2018 to 8/6/2018 Deposit is non-refundable From 8/7/2018 to 9/4/2018 2 night penalty From 9/5/2018 to 10/25/2017
Non-refundable Flight Cancellation (without travel protection):
Most discounted air fare tickets are restricted and non-refundable. Please see your airlines terms and conditions for full details.
Special Guest: Kim and Keith Quimby.
Links: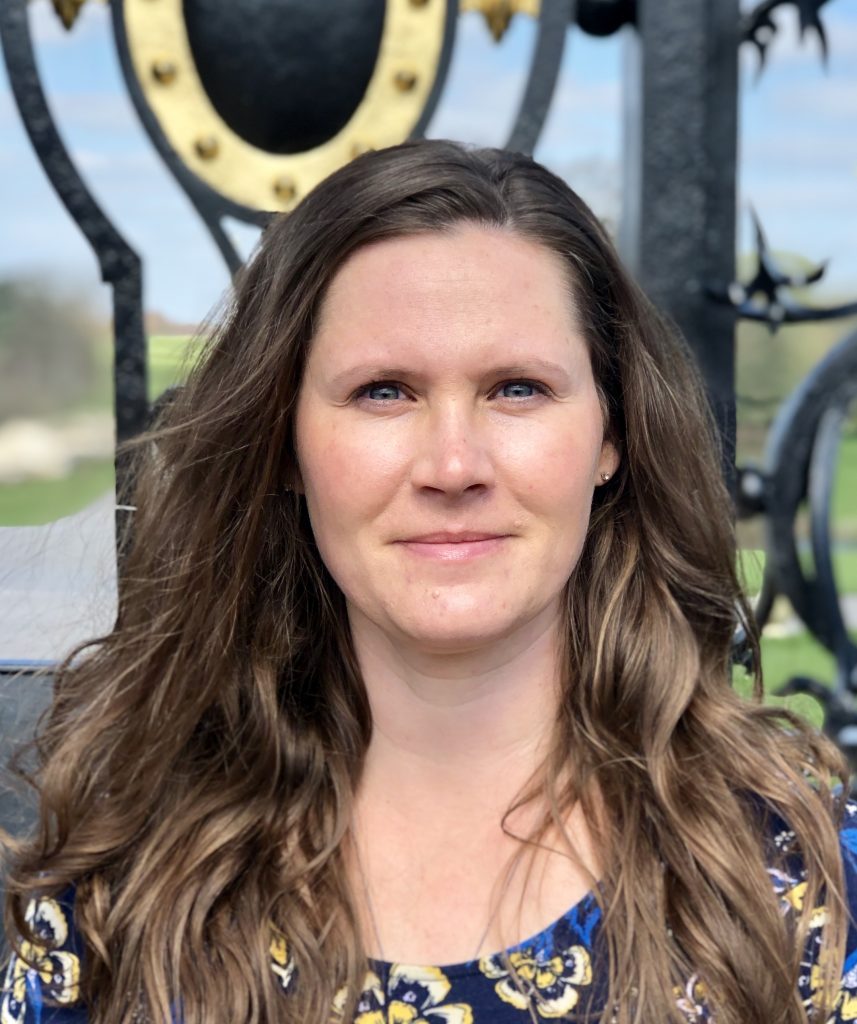 Meet the Podcaster
Megan Chapa
---
Megan Chapa started in the travel industry to build on her existing life patterns and to invest in a portable career. As a travel agent she could both take her job with her and put her traveling knowledge to work as the military moved her family around the world. Travel…
Learn more