Megan Chapa: Meet the Podcasters | Travmarket Media Network


August 24th, 2020

| Duration 00:10:47 | Posted in Travel Radio Podcast by Megan Chapa
Megan Chapa, host of Travel Radio Podcast, talks about the makings of her life in the travel industry, the formation of Travel Radio Podcast and the eventual beginnings of the Travmarket Media Podcast Network.
00:00:02
Megan S Chapa: Hi, it's Megan, host of Travel Radio Podcast, a proud member of the Trav market Media Podcast Network. Would you take a moment now to, like, subscribe and review the podcast? You can also reach me at info at travel radio podcast dot com. Or you could reach the network at travel market media dot com. Travel Professional or aspiring professional traveler I'm so thankful you tuned in. Now let's dig into where our ears will travel today.

00:00:39
Megan S Chapa: Hi, I'm Megan Chapa host of Travel Radio Podcast and this is my introduction episode to me, how I got to the point of recording Travel Radio Podcast in 2017 and how we got to 2020 in the Travmarket Media Podcast Network.

00:00:58
Megan S Chapa: I suppose it starts as growing up with my parents and their five children. My family and my parents were, um, campers and probably for cost reasons, because five Children to travel with is very expensive. But it was a way to expose us to adventure and get us out in the woods. We did a ton of Pennsylvania and the East Coast camping, which led into backpacking over time. The whole family was involved in scouts and scouting, both Girl Scouts, Boy Scouts and Adventure Scouts, which were Explorer Scouts. I don't even know what they are anymore, but, um, we ended up doing , a 14 day backpacking trip at Philmont Scout Ranch. There were a lot of trips leading up to that point to prepare for that which, you know... was the longest period of time I've ever not bathed! That was not 14 days without bathing but we won't get it into that. It was very exciting and just really opened my eyes to the southwest of the country. I really encourage you to explore the area if you haven't. If you are into scouting, please get your Children on the wait list to hike Philmont Scout Ranch because it's something like a two year wait list, and it will change their lives!

00:02:17
Megan S Chapa: Post high school I did, You know, the road trips with your high school girlfriends that you do, road trips with my high school boyfriends, too. But that's neither here nor there. Then I went to college and in college my university really emphasized doing study broads for all the reasons you would want to do a study abroad and all the things it helps build in a young person. I actually ended up doing two of those.

00:02:44
Megan S Chapa: The first one was, to Kenya, and the second was actually to the Contemporary Music Center, which is now located in Nashville. When I attended, it was on Martha's Vineyard in Massachusetts.

00:03:01
Megan S Chapa: The reason I wanted to go there was because Kenya, as you know, a developing nation, it was changing rapidly, and it still is changing rapidly. My friends ask why I wanted to go there, and I said, because Kenya will never be as it is right now. In this moment it is changing, and I want to see it now. I want to see it before Western influence gets his hands on it too much... and it has changed. I haven't been back there since, but I hope to be back, you know, sooner than later with the family in tow.

00:03:35
Megan S Chapa: So that was Kenya. It actually changed my life so much that I couldn't go back to my university because I just had poverty shock. It was crazy. From being an active participant in trying to help some of my Kenyan student friends try to get enough money to attend the university for a semester versus what I was paying for my college tuition, and it was just overwhelming. I couldn't handle it, so I withdrew.

00:04:06
Megan S Chapa: When I withdrew, I actually got hired by a wedding planning company because my background, you know, my kind of high school activities and college activities were planning these large group events. And that's gonna be like a theme through this. I worked that job for maybe a semester, semester and a half, which did not help with the poverty shock because you could imagine, because I was in Bucks County, Pennsylvania... If you know anything about that region of the country, it tends to be quite affluent, and the weddings we were planning were spectacular. But it did give me the opportunity to go into some of these old mansions and these really fantastic, stately properties and let my imagination run while helping to plan these. But these weddings, with these unlimited budgets almost, just make something beautiful it kind of, I don't know, it just stirred that adventurous spirit that I think that I have and I hope to put into my Children.

00:05:09
Megan S Chapa: So at some point through Providence, a story for another time, I ended up back at my university. I had a second study abroad to Martha's Vineyard, which is a very different island in the winter than in the summer , which is great. You just have to be willing to, um, find things to do and kind of be a little isolated. But it's still gorgeous anyway.

00:05:36
Megan S Chapa: Post college with some of the bands that I met at the Contemporary Music Center. I graduated the Contemporary Music Center with a degree in music business management. So I went on to do tour management for a couple of these bands across the country for a couple months in some 12 and 15 passenger vans of questionable cleanliness, and that led me actually to volunteer for a music festival. Then I got hired into a tour company called A V Wallace, which is a sound engineering and production company for music festivals in New England. And if you need to hire someone, honestly, that guy is the hardest working, most honest guy out there. So A. V. Wallace, you're looking for Tony Wallace over there.

00:06:24
Megan S Chapa: That opportunity doing , music management, coupled with event management, which came off of, you know, my road tripping and study abroad led me to meet my husband. He was volunteering the first year and I blew him off, and my boss told him as much. Don't mess with her. And then the next year he continued to ask me out and convinced me to marry him. Within two days we decided to get married and it was a fantastic decision. Because he is a member of the U. S. Military, we have moved a lot. This is our eighth move in 14 years. 16 years? I don't know. Anyway , we have lived everywhere, not everywhere, but we're we're working on and we're getting close, I think.

00:07:19
Megan S Chapa: The reason I started the podcast was because I was spying on my dad, who was looking at a Cruise Planners Franchise. And I was like Dad, that's a scam . But turns out, not a scam People really do plan travel and there really are franchises that are good. I started re searching that, and said, "Oh, with my traveling that I always do now and my event planning background I can make this into a portable career."

00:07:47
Megan S Chapa: That's when I started doing travel planning. and through that, and through Anita Pagliasso , who is now with KHM, I think Vice president of industry relations. She really believed in me, and you know, propped me up with great people and contacts to start recording the podcasts in 2017. This was to record these interesting trips that these agents were planning. Like international wine travel or Winemakers cruises, burlesque cruises, all Italy... I mean just styles of trips that when I would talk about them at parties, people would say, "I wish that I knew that happened. I would have taken that trip over the last one that I took because that sounds better!

00:08:38
Megan S Chapa: So I started recording it really, for my travel agent friends to sell out their trips. And then it turned out that there were a ton of travel agents actually listening to the podcast because they wanted to learn more about the places that they were planning for their clients or because they were interested in, you know, developing a niche which, if you're just someone outside of the industry listening, that means , an area to focus on. Whether that's a region or a style of traveling - may be planing all scuba trips. Golfing tournaments for couples is another fun episode that I did.

00:09:14
Megan S Chapa: That's what we talked about. I t turns out that people were using the podcast to research and to learn. S o that's kind of where we're at today. As I sit here in my closet in my hotel room, as I quarantine from my move from England back to the United States, I've taken Travel Radio Podcast, been invited to help with the Travemarket Media Podcast Network, assemble a great group of podcasts that will benefit the travel agent community in many aspects. E ach of these podcasts will serve a different need in the travel agent community. O f course, if you're not a travel agent, and you're listening, You're welcome. And I hope that you'll find some great things to, you know, keep your ears and your mind traveling until we can get out there again. Then if you're a travel agent I hope we've met a lot of your needs. If you have something that you want to hear or you're a podcaster and you're looking for a home, please be in touch. I would love to hear from you. I hope that that was some good insight to my life and how I started in the travel industry and into the world of Travel Radio Podcast. So I hope to see you online.

00:10:30
Megan S Chapa: Okay, thanks so much. It's Megan Chapa host of Travel Radio Podcast saying, Good night!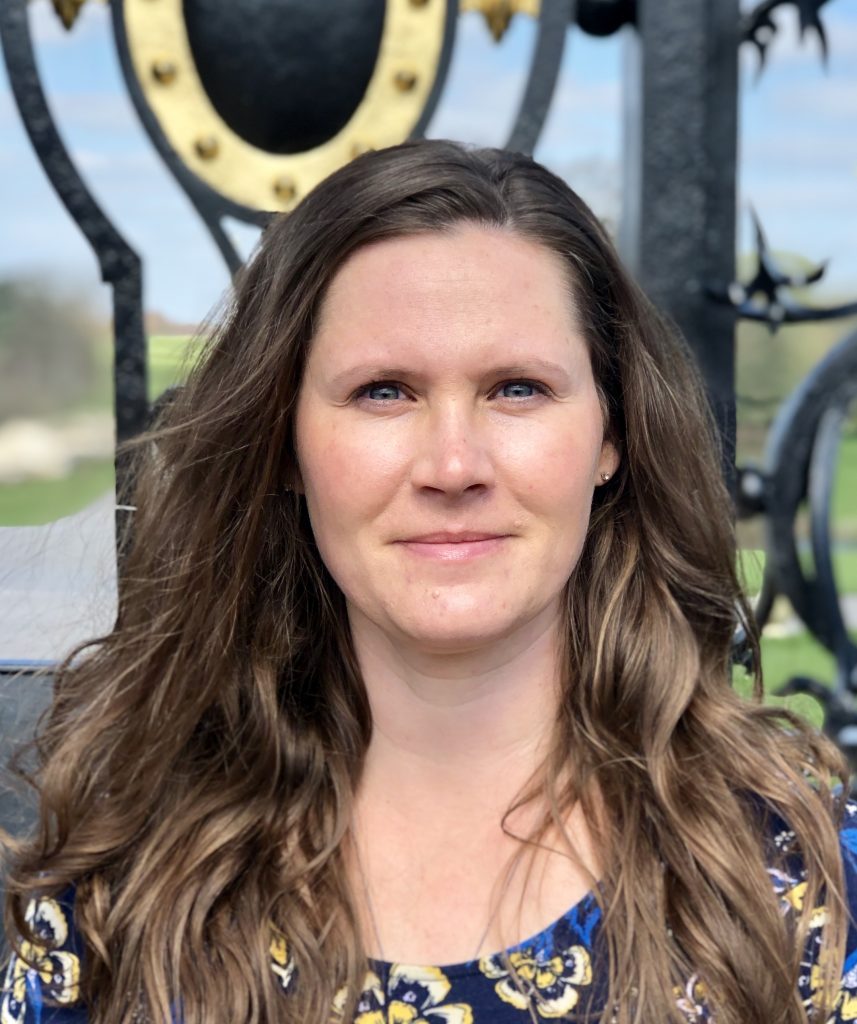 Meet the Podcaster
Megan Chapa
---
Megan Chapa started in the travel industry to build on her existing life patterns and to invest in a portable career. As a travel agent she could both take her job with her and put her traveling knowledge to work as the military moved her family around the world. Travel…
Learn more