Michigan: Luxury Travel In the Tip of The Mitt-chigan!


February 4th, 2021

| Duration 01:07:05 | Posted in Travel Radio Podcast by Megan Chapa
You can't believe this is the US! Spark envy among your friends with a trip to the Tip of the Mitt in Michigan.
M: Hello and Welcome to Travel Radio Podcast. I am your host Megan Chapa. Before we get started I just want to give a shout out to the other podcasts on the Travmarket Media Network. I'm loving your content! Listeners, please take a minute to leave a review for a podcaster today! It is the highlight of a podcasters day to get a review. I would love it if it could be mine or one of the Travmarket Podcasts.
Now – let me welcome today's guest, Katy Spratte Joyce. Katy, Welcome to Travel Radio Podcast!
K: Thanks so much for having me Megan! Excited to be here.
M: Katy, will you take a minute to introduce yourself?
K: Sure, hello listeners, I'm Katy, a freelance travel, food, and beverage journalist based in the Midwest. I write for publications like Eating Well, Travel+Leisure, Chilled Magazine, and more (https://muckrack.com/katy-spratte-joyce-1). This year, I've been able to write a lot more about my home region and focus my writing on lots of Midwestern content which has been really lovely and fulfilling.
M: If people want to follow along online where can they find you?
K: I'm most active on instagram, where my handle is @katysjoyce
M: Ok Katy, let's not beat around the bush, let's get to it! Where are we going today!?
K: Michigan, the tip of the mitt! (You can explain the shape of MI better if you like here. Some listeners will not get it.)
One of my favorite midwestern-isms is how Michiganders will hold up their hand and point to where they're from on the mitt. I was lucky to be able to explore four beautiful destinations in Northern Michigan, including near the tip of the mitt. These spots were Traverse City, Petoskey, Beaver Island, and probably the most well-known Michigan destination…. Mackinac Island.
M: This is a region I've not spent much time in. I've been there for weddings and to see family but never for more than a day or two at a time. On those type of events you mostly focus on family. So, tell me all the things I've been missing! How about is there an over arching thing the region is know for, or not known for but maybe should be?
K: Everyone knows Michigan has lots of coastline…after all its comprised of two peninsulas, but I don't think people realize how jaw-droppingly gorgeous it really is.
I have to say the water makes the whole region stand out, the insane beauty of the lake views (including Michigan, Huron, and inland lakes) is really special, which makes outdoor fun a great option. And the region also has my favorite Midwestern wines and some of the best dry rieslings in the world. My husband was also blown away by the golf courses up there. In his words "I was not expecting such high quality golf, there were several PGA level golf courses with beautiful views on every hole" ….which helped him take his mind off of hitting so many into the lake haha.
M: I'm going to start us off at our southern most destination and then act as though we were road tripping and head north in order. That means Traverse City is first on the list. They claim to be a destination for four seasons and the pictures tell a pretty compelling story. When were you there and what was in season to do at that time?
K: I was there in September, which was perfect cause most of the summer crowds had dissipated. The hiking was awesome, especially at Sleeping Bear Dunes National Lakeshore (which is celebrating its 50th year this year!). I also liked the trails near the Old Mission Lighthouse…and I found out you can actually play lightkeeper there, which I wrote about for Thrillist. And hiking is nice because it's naturally socially distant and safer during COVID times. I loved exploring Leland too, which is a cute town in the northern part of the Leelanau Peninsula; their historic fish town area is old fish shanties full of cool new shops, and everyone should stop at the Village Cheese Shanty for a sandwich or curds. (I liked the Lake Effect which was Chicken Breast, Goat Cheese, Lettuce, Tomato, and Pesto- Mayo)
I spent most of my time on the two peninsulas that jut out into Grand Traverse Bay, the Leelanau Peninsula and the Old Mission Peninsula. Both have their own AVAs (american viticultural areas, which are federally designated grape growing regions). There are about 250 US AVAs, with 5 in Michigan. I loved the wine tasting the most on this trip and in this area 🙂
M: Do you know what fruit is produced in scale in Traverse City, MI?
K: cherries! The airport there is even called Cherry Capital Airport….the Traverse City area is Michigan's answer to Wisconsin's Door County.
M: I'll answer if you don't know. My kids favorite!
K: They should try the cherry pie at Grand Traverse Pie Company, which I had for dinner more than once 🙂
M: Could you paint a visual picture of an amazing couple's day out, or night out in Traverse City? Let envision post Covid vacation days… sigh.
K: I'd start with a sunrise hike at Old Mission Lighthouse, followed by a day of wine tasting, and end with dinner at the Boathouse, which was a completely beautiful waterside restaurant. My hubby loved his Lake Michigan whitefish, which is a staple dish everyone should try in Northern Michigan. And the burrata appetizer we had was incredible too. Super fresh and divine. And the amazing staff recommended the tempura asparagus appetizer which was super great. Just be sure to get a reservation at the Boathouse cause it's a popular spot.
For wineries, there are tons of maps and trails, so visitors should check out the Traverse Wine Coast website for more info. We focused our wine tasting on the Old Mission Peninsula, so I'd add Bower's Harbor, Mari Vineyards, and Brys Vineyards to your list. They all had super COVID friendly outdoor spaces that were beautiful and really good wine and snacks options.
M: What about a place to stay. Throw somebody a bone, who deserves a shout out?
K: I stayed at two beautiful properties, one on each peninsula. First was Chateau Chantal on the Old Mission Peninsula. It's high up in the middle of the strip of land, which means you can see water from both sides of the property, which is super beautiful for sunrise and sunset. It's a B&B and winery, so expect pretty vineyard views, a complimentary bottle for your stay, and great service. This place has the best backstory of a winery I've ever heard too, a Catholic priest and nun fell in love, left their orders, and planted some grapes and the rest is history. Their daughter marie is a certified sommelier who now runs the place, and visitors should plan to taste a Michigan wine tower on their gorgeous patio. If don't get a chance to stay there, at least plan for a wine tasting trip.
I also adored Black Star Farms Inn in Sutton's Bay on the Leelanau Peninsula. It looks like a grand Kentucky Estate but is actually a sprawling property that has an on-site eatery, distillery, horse stables, inn, and more. They have miles of trails too, through the forest and vineyards, which was a fun addition. And the wine here was my favorite of the whole trip….I actually just ordered six more bottles this week for the holidays (free shipping when you buy 6!) Their 2017 dry riesling won the best in the world, beating out mainstays like French,German and Austrian producers. (Canberra riesling competition 2018).
M: Anything else about Traverse City before we head north to Petoskey?
K: I really loved this area and have already convinced my parents to take a trip there, fingers crossed for next year. If you don't have time to drive to the wineries, stop at Left Foot Charley in the Grand Traverse Commons (a state mental hospital turned creative mixed use development). They have an excellent selection of local ciders and wines.
Oh and m22 is a famous windy drive that is stellar during peak fall foliage 🙂 it follows the Lake Michigan shoreline around the Leelanau Peninsula.
M: Ok, we are driving north and arrive in Petoskey. We are now officially in the "tip of the mit" of Michigan. Where are we going to park? What are we going to see?
K: Petoskey is a completely delightful and upscale destination. There's plenty of street parking in town, or visitors can consider stopping at the Bay Harbor Development on the way into town, which used to be a blight on the shores of the Lake…for decades it was the site of an abandoned cement plant, and now it's home to a gorgeous community, yacht club, and a Marriott Autograph Hotel. While I was working, my hubby golfed the Quarry Course there and said it was one of his favorite courses ever!
I loved the "tunnel of trees" drive (M-119) which hugs Lake Michigan from Harbor Springs past Good Hart. When we visited, it was the fall so the colors were in full show off mode. We liked the hiking in Petoskey area too, we did a few miles of trails in the heavily forested McCune Nature Preserve one morning.
Petoskey is also known for its great shopping, with downtown decorated with numerous murals. My favorite shop is American Spoon, which is a small-batch artisan producer of jams and more. Their cherry peach salsa is a top seller, but I loved their raspberry preserve as well as thimble berry, which was a new to me option (Michigan grown tart berries…makes for great charcuterie board addition). This tiny town even used to have a Saks Fifth Avenue which is so cool and random.
M: Take me wining and dining. Is there anything this area is known for?
K: The name of the AVA here is actually called "tip of the mitt" which is my favorite quirk. It's Michigan's newest AVA and was recognized in 2016. So travelers should be sure to explore the Petoskey Wine Region. This area does an awesome job of embracing some of the hybrid, cold weather grapes that have been developed by the University of Minnesota (to tell which are these cool hybrid grapes, look for names such as Frontenac, Itasca, and La Crescent…which are all spots on the Mississippi River which flows right through the U's campus)
My favorites were Pond Hill Farm (Tunnel Vision Cider) , Walloon Lake Winery (windemere white) and Petoskey Farms Winery (la crescent). (I also wrote about this for Chilled Magazine, so that link is in the episode notes). I also went to my first ever Maple Winery, which was too sweet for my taste, but the maple ice cream was to die for (and I know my ice cream!). Their top selling wine was pleasant though, the Maple Gold which was bourbon-y.
Lake Michigan whitefish remains a staple here, and a classic wood-planked version can be found at the Terrace Inn 1911 restaurant, in bayview.
Sage Restaurant at the casino also has a certified sommelier on staff, and we really enjoyed our meal there too plus the great wine offerings!
M: Now that we are full of delicious local delicacies – where should we sleep? Is this a very Airbnb type area? What are options like?
K: The Autograph property in Bay Harbor looks like the Hotel Coronado in San Diego. It's called the inn at bay harbor…think stark white walls and a pretty red roof. I loved my stay at Stafford's Perry Hotel, which included great breakfast and a beautiful balcony so def try to get a lake view room. It was a cozy and historic property with all the modern updates (like nice showers) that you want from a hotel stay. Plus it is walking distance from the cute downtown and the waterfront park. There are some cool downtown and waterfront air bnbs too, so just check those out if that's your preference or for longer term stays.
M: Anything else on Petoskey we should include?
K: yes, it was where Ernest Hemingway spent his childhood summers at the family cottage on Walloon Lake (they say cottage in Michigan, unlike cabin or lakehouse in my native Minnesota). There's an awesome hemingway history tour you can take through the Michigan Hemingway Society, which is one of the largest groups of its kind in the world. There's even a statue of Ernest downtown too (currently wearing a mask during COVID times).
Also, Petoskey still feels a bit undiscovered, because about 70% of its yearly visitors come from in state. I don't know why, because it was wonderful and everyone should go there!
Hunt for Petoskey stones (actually tiny fossilized coral) which are only found in the area (could be fun for all ages) –yay for geology nerds
M: Next we are going to Beaver Island. I am loving these next two island stops. They seem starkly different from each other but so intriguing. Ok, enough of my blather, let's talk Beaver Island. How did you get there?
K: Beaver Island is only accessible by ferry from Charlevoix, (between Petoskey and Traverse City) by boat, or by plane. So guests can fly with the two airlines that run flights there, or fly themselves, which is what I did. The perks of being married to a pilot are pretty solid haha. There are actually two airports on the island!
M: I've seen Beaver Island listed as America's Emerald Island. Why is that? Where does it get it's glimmering green glow?
K: So it's called The Emerald Island because of all the Irish descendants who still live there. You'll see street names with Irish last names like Gallagher and the delicious deli on the island is called Dalwhinnie Bakery & Deli (best bagel sammies ever!). The grocery store. McDonough's Market, is still run by the same old timey family. Plus it's not a very developed island, which means plenty of pristine, natural greenery.
M: Now, this island strikes me as a destination for nature lovers. It seems fairly remote but not without modern amenities, though limited. What's your take on that?
K: I totally agree. It's remote but still has wifi haha.
Nature lovers who enjoy spending time outside should rent bikes to explore the beauty of the island, or for those who want to spend time on the water, Happy Paddle offers kayak tours, shipwreck snorkeling, and stand up paddle boards (they rent bikes too!). And we more walked and explored town sites, but I've heard the hiking is great on the island too.
And Beaver Island has a handful of restaurants which is what you need, though it could use an upscale lodging option.
M: What did you and your husband do whilst on Beaver Island?
K: It was actually his idea to visit Beaver Island. He wants to vacation where the people aren't so this was totally perfect. We enjoyed exploring beaver island by foot like walking to the Whisky Point Lighthouse and the deli, but would love to rent a car next time (don't be like us…by the time we tried to reserve a car they were all out). I would have loved to drive around the whole island and do the famous Beaver Island Boodle/boodling…which is a somehow sanctioned/accepted uber slow booze cruise while driving…it takes like four hours to drive around the island haha while drinking beer with friends.
There's also a maritime history museum on the island (in St. James, the town) which celebrates its role in the fishing industry; it was closed the day we walked to it but looked cute and informative.
M: Did you spend the night or go back to the mainland?
K: We spent two nights on the island, one at the charming and rustic Beaver Island Lodge…we could actually see fish in the clear water from our balcony. Our final night was spent at the Beaver Island Retreat, which was this amazing glamping spot inland. We loved this…especially our stargazing tent. Each tent has a personality/special something about it and we loved this stay. It was a bit chilly so we even got hot water bottles from our host for sleeping that night. There's a great community area with a fire pit, and the showers were super nice.
M: Is there dining to brag about on the Island?
K: yes actually, the aforementioned bagel sandwiches/breakfast and lunch options at the deli were great. For dinner, we loved both the restaurant at the Beaver Island Lodge (scallops!!) and Circle M, where they made us a special surf and turf. The hospitality on the island was second to none.
You could also plan ahead and use the glamping cooking options, with a camp stove and fire and all the supplies you need for an outdoor kitchen. Visitors can stock up at the grocer in town or on the mainland beforehand.
And the shamrock I was told is the best dive bar, but we didn't get a chance to check that out.
M: Anything else on Beaver Island before we move onto our last stop?
K: Fun fact: It's actually the largest island in all of Lake Michigan! It's a very cool, if remote, place and I am constantly checking zillow for property there haha.
And, I was told that for six years, a Mormon King ran Beaver Island and is the only monarchy in the US ever. I'm working on a pitch about this cause it's so interesting!
M: Ok, let's move on to the most glamorous and exclusive part of our audio road trip through the "tip of the mit" in Michigan. Where are we headed now Katy!?
K: Mackinac Island! (pronounced naw and spelled nack)
M: Ok, let's cuss and discuss Mackinac Island. I've been on several very exclusive or hard to get to islands in the US. I even lived on Martha's Vineyard for 5 months. But this place is over the top. It is a living postcard. What struck you first about the island?
K: It really does look like a postcard, flying into the island, the bridge was super impressive to behold (the bridge that connects the Upper and Lower Peninsulas) and just the color of that water. Lake Huron seriously looks like the Caribbean. And you notice the lack of cars right away! Although there are regular ferries from both the UP and the LP, so it's not as hard to get to as say, Beaver Island.
M: For me it is the horses. I read on the tourism board webpage that you could rent a carriage for a self drive carriage ride. I checked a couple times because I was pretty sure I read it wrong. I didn't. To me this is like Americans Driving in the UK for the first time, with large live animals! Did you do the self drive carriage ride? Was it terrifying?
K: Nooo i was not interested in that haha, but we did love the horse taxi to and from the airport. We loved walking the rest of the time though, since everything is pretty close to where we stayed at the famous Grand Hotel. I didn't see anyone driving a carriage themselves, but we did see advertisements for it so its def a real option for the adventurous! I just don't mess with massive animals as a general rule.
M: Apparently, the fudge on this island is somewhat famous. Just how much fudge did you eat?
K: I'm not gonna lie, it was a lot of fudge. I especially loved the Mackinac Island Fudge ice cream available all over town.
M: Were you washing it down with any local ales? I know Michigan is coming up as a destination for micro breweries. Is there a brew, beer or wine scene on the island?
K: Yeah Michigan has a super well-known beverage scene, from cider to wine to craft beer. The restaurants do a good job of stocking in state drink options. Michigan Rose at Pink Pony from Leelanau. There's a brewery on the island too, but I didn't make it there.
M: What would someone do on this island for a week?
K: Most people love to rent bikes and bike all around the island, so I'd recommend that. We loved hiking, especially the views from the Pontiac Trail. We also did a sunrise Kayak Tour with Great Turtle Kayak Tours which was super cool even though it was a bit frosty that day. They have guided and private tours for kayaks and stand up paddleboards.
For those staying at the Grand Hotel there are a ton of cool programs they offer. My favorite was the lectures available by the on staff historian; there are only two properties in the whole country that employ full time historians, so it's a real treat for us nerdy travelers. The Grand also has awesome on site dining (Jockey Club was our fave) and claims to have the longest porch in the world, so sit there and enjoy a beverage or four if you can. The Grand Hotel is super famous for the movie Somewhere in Time, so be sure to watch that before your trip.
The architecture of the Victorian cottages is also a sight to behold, so consider taking a walking tour to view those too (West Bluff) (or rent that self-driving carriage!)
M: Is there anything I've missed on Mackinac Island or in general?
K: I don't think so! It was a really cool place, though definitely pricier than some other destinations. If you don't want to splurge for the night at the Grand Hotel (which is really where you should stay on the island), a ferry day trip is an easy way to at least see the island while staying on the mainland.
M: Katy it's been a pleasure having you on the podcast! Thank you for being here!
K: Thanks so much for having me!
M: This is Megan Chapa, host of Travel Radio Podcast, closing this episode out. Goodbye and blessings to you! Thanks for listening… awkward goodbye…. etc.
About Katy Spratte Joyce:
A Minnesota native, Katy is a freelance food, business, and travel writer currently based in Omaha, Nebraska, US. Katy is a contributing writer and content creator for a variety of print and digital outlets including Lonely Planet, Travel + Leisure, MSN, Conde Nast Traveler, Reader's Digest, Omaha Magazine, Hemispheres, Chilled Magazine, Greatist, Fodor's Travel, The Reader, Thrillist, Wine4Food, google's Touring Bird, The New York Times, Crunchbase News, Matador Network, Life Done Well, ROUTE Magazine, vitruvi's basenotes, Omaha Home Magazine, Popular Science, Amendo, ROVA Magazine, Modern Mississauga Magazine and more. She was also a popular Bridal Blogger for Wedding Essentials Magazine, an Omaha World Herald publication.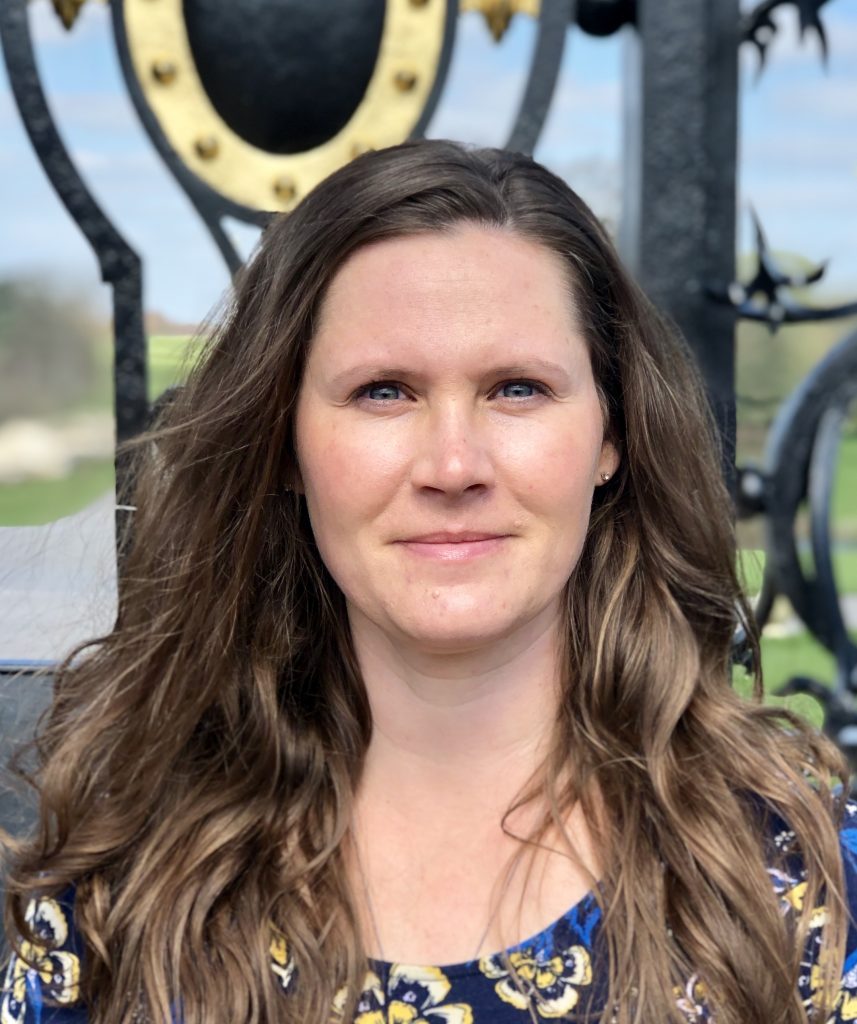 Meet the Podcaster
Megan Chapa
---
Megan Chapa started in the travel industry to build on her existing life patterns and to invest in a portable career. As a travel agent she could both take her job with her and put her traveling knowledge to work as the military moved her family around the world. Travel…
Learn more