Puglia, Italy Seaside By Bicycle w/ Mr. and Mrs. Italy


August 24th, 2020

| Duration 00:47:17 | Posted in Travel Radio Podcast by Megan Chapa
Debra and David Levinson set out on their dream vacation and it didn't disappoint. It was so amazing they decided the next year they would bring their children for an entire month. In the age of pre-internet reviews, the Levinsons rented what appeared to be their Italian dream villa. On arrival in Italy the property was not as advertised. Walking into town the family broke off and met at a recently renovated monastery turned hotel. In a twist of fate the Levinsons barter for a room, heal the purveyor of his ailments and wind up attending his wedding with their children!
Mr. and Mrs Italy, Hand Picked Experiences, the tour provider, was born!
Working with both clients directly and with travel agents Mr. And Mrs Italy create handpicked experiences to match their clients hopes and Italian vacation dreams.
Today's podcast features a bicycle adventure through Puglia, Italy as typically planned by Mr. and Mrs. Italy. Debra starts our morning right with a delightful breakfast and literally rolls us through the rest of the day. You will be rolling along the seaside, to cafes, seafood lunch, and right to your dinner cruise. Finish the day with a view of Puglia, Italy from the water. Afterwards, a van awaits you to take you back to your hotel for bed time. You've earned a night sleep in a castle. Enjoy!
Mr. and Mrs. Italy are available to answer any questions and to help you and your clients plan memorable, handpicked experiences in Italy!
---
Guest Profile:
For over two decades, Debra has been a distinguished industry spokesperson. She has a deep knowledge of the most-known cities, and yet knows the wild beauty of places off the typical tourist path. Her network features the best-of-the-best in Italian hospitality, and she knows how to create unforgettable experiences from the Aosta valley to Salentine peninsula. Her excellent taste in food, wine and hotels, and her unrelenting search for great quality means she shows travelers the best places to eat, sleep and drink throughout Italy.
---
Hello Traveler,
I hope you enjoyed this episode of Travel Radio Podcast. It's my hopes that you enjoyed it so much that you will recommend it and share it with a friend. If you have a moment, please subscribe/review Travel Radio Podcast wherever you are listening from. Then, hijack all your friends, family and acquaintances phones and do the same.
If you found your next trip, a travel professional to work with or a useful tip please be in touch. I would love to hear about it.
Do you want to be on the Podcast? Do you have a partnership idea? Please email info@travelradiopodcast.com
Blessings to you!
Megan Chapa
Host Travel Radio Podcast
travelradiopodcast.com
Latest Episode Player: https://link.chtbl.com/O-AVrMzk
https://twitter.com/travelradiopod
https://www.facebook.com/travelradiopodcast/
https://www.instagram.com/travelradiopodcast/
00:00:02
Megan Chapa: Hi, it's Megan, host of Travel Radio Podcast, a proud member of the travel market Media Podcast Network. Would you take a moment now to, like, subscribe and review the podcast? You can also reach me at info at travel radio podcast dot com. Or you could reach a network at travel market media dot com. Travel Professional or aspiring Professional traveler I'm so thankful you tuned in. Now let's take into where our ears will travel today.

00:00:35
Megan Chapa: Hello and welcome to travel radio. I am your host, Megan Chiappa. And I am pleased today to have Deborah Levinson on the program with me today. Deborah, would you take a moment to introduce yourself and your company?

00:00:49
Debra Levinson: Absolutely. And, uh, Bongiorno, do you make it?

00:00:53
Megan Chapa: Thank you.

00:00:55
Debra Levinson: You're welcome.

00:00:57
Debra Levinson: So, um yes. I'm Deborah Levinon. My company's Mr Mrs Italy Handpicked experiences. We are tour operators, meaning that we have direct connections on the ground in Italy. So, we primarily we work with consumers, business to consumer. So, other travelers and we absolutely have travel agents that that come to us for guiding help on planning their trip.

00:01:31
Megan Chapa: Yeah, it's good to know. Typically we have I think we have a pretty good blend. It might even be 50/ 50 on consumers that listen and travel agents. So that's good to know. Everybody can benefit from this conversation.

00:01:44
Megan Chapa: Um, I heard that you kind of have a unique back story and that this was not what you intended to do with your career life. But this is where you happily ended up. Would you tell us a little bit about that?

00:01:56
Debra Levinson: My pleasure. Yet so over almost 25 years ago Now, um, I was a full time mom and practicing chiropractor. OK, My husband and I always dreamed of going to Italy, and for one reason or another, it kept getting put off. Finally it happened, and we stepped foot on ground there.

00:02:21
Debra Levinson: My husband is David, by the way... from the moment that we stepped foot on ground - It was love at first sight. I always described it as I had dated many men. But when I met my husband - that was Italy.

00:02:42
Debra Levinson: And, I just caught the bug and we did the typical, um, trip that people come to us saying, "I want to do you know, Rome, Florence, Venice, the lakes, whatever." Because that's what people know. And that's what we knew at the moment.

00:03:01
Debra Levinson: But But once we landed, we sort of freed ourselves up a little bit. And we became a little bit more, um, you know, less confined to our itinerary.

00:03:14
Debra Levinson: Every day I was just more and more hooked. W hen I got back, I was like, Oh, my God. I've got to figure out how I could get back there. I, I've got this fever bad.

00:03:28
Debra Levinson: So, um, then we did a trip in the summer with our Children. We have three sons, all of them bring around 30 30 years old right now, three sons. Okay, Andy, it was the time when Francis made his book under the Tuscan sun. Yep. Was just hitting the shelves, So I'm reading that. So we rented a villa and, um, got there, and it was not what we expected. Now you got to remember, we're talking almost 25 years ago, so the internet wasn't what it was.

00:04:09
Megan Chapa: Sure.

00:04:10
Debra Levinson: The only way to communicate was maybe you could get through in a phone call, but moreover, it was going to be fax.

00:04:16
Megan Chapa: Sure.

00:04:16
Debra Levinson: So we had paid for this in advance, and it just was not livable for us. And it was on track Limeno, which is just below Cortona.

00:04:27
Debra Levinson: And, um, there started our journey because we actually walked away from it.

00:04:32
Megan Chapa: Oh, my goodness.

00:04:34
Debra Levinson: Yep, yep. We had, you know, were limited. You know, we had a budget, and we were like, we were planning on being at the villa for a month. So we just was like, OK, well, you know, we'll just keep going. Uh, how the wind blows and let's see how long we could maintain this journey with three little boys, which were 6, 9 and 11 at the time - in the back seat of a car. So you know,, you have kids.

00:05:05
Megan Chapa: I know. Um, the show will be right back now, a quick message from our sponsor.

00:05:13
Debra Levinson: Um, but it was spectacular. It really And it just, you know, we'd wake up in the morning and go, OK, Well, what do we want to see today? But nonetheless, the first day when we walked away, we went into the count of Cortona. W e had the three little boys - we call them our three little yangles with us. And David went in one direction with two of my maybe went in one direction with another one, and we landed in this monastery that was just turned into an hotel. Perfect.

00:05:52
Debra Levinson: Yeah. Yeah, so big rooms. Now, remember I mentioned were chiropractors... We walk in, my husband as well, so we walk into the reception area, and there was this young man there, very quintessentially handsome, Italian. And, well, he is still Stephano.

00:06:12
Debra Levinson: Yeah, you know, had a collar around his neck and my husband looked at him, and, uh, Stephano says, "Can I help you?"

00:06:19
Debra Levinson: And my husband says, "Look, you give me a room, I can help you!"o And that's exactly what happened. Long story short, he gave us a room. It was like this big. Just a big room with large windows. Nothing luxurious about it. But it was super clean. It was called Oussie.

00:06:41
Debra Levinson: It was super clean. Beautiful windows, big windows looking out over the Tuscan valley.

00:06:48
Debra Levinson: And we got settled in and David had Stephano come up to the room now. Stephano happened to have his X rays with them. It turns out that he was in a motorcycle accident.

00:06:57
Debra Levinson: Wow.

00:06:59
Debra Levinson: At the time, Stephano was I want to say about 26 maybe. Turns out, he was getting married the following week.

00:07:06
Megan Chapa: Oh, my goodness.

00:07:09
Debra Levinson: So he lied down on one of the beds; David looks at his x rays and says, "OK, no problems. Got this." Gave him a chiropractic adjustment. Stephano stands up without the cervical collar, he moves his head left and right. And he's like, "Oh, my God, this is amazing."

00:07:27
Megan Chapa: Uhm

00:07:28
Debra Levinson: And then he says, "My wedding is next week. You must come."

00:07:31
Megan Chapa: This is awesome. This is incredible. It is a great story!

00:07:37
Debra Levinson: Yeah, so, um, got my dream. It really was one of my dreams, you know, just in love with the culture, the people and the food is the top of my list. And I can only imagine what was going to be going on from this perspective. So, yeah, we definitely happened to have proper clothes, and, um, we went to the wedding.

00:08:04
Megan Chapa: That's incredible.

00:08:06
Debra Levinson: Yeah, it was it. Was I mean, it was a it was incredible. All the food, the wine, you know, the and the family was making all the food. Of course.

00:08:19
Megan Chapa: Right.

00:08:20
Debra Levinson: Uh, you know everything from, you know, the uncle standing there carving the pig. To all the desert, to espresso... Yeah. It was phenomenal

00:08:34
Megan Chapa: Do your boys. Remember it?

00:08:37
Debra Levinson: Oh, my God. Yeah, well, so were going at that point, we were going twice a year. We were going usually in the in the winter months, Believe it or not to ski. My Children learned to ski in Cortina D m bet so at a very young. And then we would go for the summer when they were off of school for anywhere from 4 to 6 weeks.

00:09:00
Megan Chapa: Awesome.

00:09:03
Debra Levinson: And we would just back then we were on the lira. The exchange of the dollar to the lira was unbelievable. It was, Yeah. So that how it basically started.

00:09:17
Debra Levinson: Then I wrote my first book I mentioned to you earlier when we were off radio. This is that we also I also have a publishing company called Max Publications, and I've done, um, we're about to do our eighth guide.

00:09:33
Debra Levinson: But the first guide was called "Italy's best with kids". And after I wrote it, I went back to practicing chiropractic, and people started calling me and I would just pick up the phone and just laugh like we want to do a "Levinson family trip". And I'm like, really? But I'm a contractor. Like, how am I gonna help you?

00:09:55
Megan Chapa: Sure,

00:09:56
Debra Levinson: I just wanted these people that just believe that, you know, God, innate, whatever you wanna call it, you know, put puts in your path. You know something? When something is put in your path, I pay attention to it.

00:10:11
Megan Chapa: Yes,

00:10:11
Debra Levinson: and I could sure I could do that. And that's where it's gone from there. And so now we spend probably a quarter of the year in Italy. We go all the Travel markets. One of the most, um, prominent and luxurious. It's called the, um, International Luxury Travel Market. It's in Cnan every year on and you have to qualify for these markets.

00:10:41
Debra Levinson: And then you have to get recommendations from your partners on the ground, and these are this has been phenomenal. And we also way also have exhibits at The New York Times Travel show and lecture to travel agents, and we Right now we're putting together a local event. Uh, here I'm in in the Atlanta Georgia area where we're actually gonna zoom in one of our partners from South Terol , which is in northern Italy. to, um, they're going to do a wine tasting. This is a wine, uh, a wine resort, and they're going to do a wine tasting, and our participants will have all the wine in advance. But where they're gonna be with us, we're gonna be live with the audience. But we'll bring one of our partners in. Yeah, Yeah,

00:11:40
Megan Chapa: Neat, Neat, Neat.

00:11:41
Debra Levinson: Yeah, its so much fun. And you and I were also talking about, um how would a travel agent, for example, build a niche... You know what? You don't build niche you... You're, like, born into it. You have the love to do it or don't do it. You know, it's it's like I knew. If you love Greece, if you have this passion and this burning desire and all you want to do is being in Greece and be with the people and build relationships there, that's it, you don't. Okay? I want to be in Italy, Specialist. No, it just doesn't work that way. You can try it, but you've got to follow. You gotta follow that. That your love?

00:12:29
Megan Chapa: Yeah,

00:12:29
Debra Levinson: Really? I mean...

00:12:30
Megan Chapa: So, when they were first traveled dreaming of going to Italy, what was it that drew your attention there as opposed to, you know, any of you know, 200 countries air, depending on what year was. You know, the out there?

00:12:46
Debra Levinson: Yeah, that's that's such a great question. And interesting. So both my husband and I, you know, well, we love pizza

00:12:56
Megan Chapa: That's good. That's a good start.

00:12:59
Debra Levinson: And simplest, because that makes down And, um I don't know, You know, it was just this idea romance. It felt like, um, I would have to say the allure of romance, that that we sensed it was gonna be very alive in Italy and we find that a lot of our honeymooners that that's it for them. You know, they were just dreaming of this. D reaming of the, dreaming of sitting in cafes, drinking espresso, sitting out over a vineyard. You know, drinking wine?

00:13:45
Megan Chapa: Yes,

00:13:45
Debra Levinson: Uh, in the in the north, sipping per seco. That's That's it

00:13:56
Megan Chapa: Oh, no, I'm just agreeing with you. That sounds amazing.

00:14:00
Debra Levinson: Yeah, and something funny, um, a side story which we laugh and say in a funny way, it's destined. It's a destiny. So David and I are Jewish and we had a Jewish wedding come back almost well. It's 38 years on July 10.

00:14:19
Megan Chapa: Congrats. That's a great run.

00:14:22
Debra Levinson: Thank you. Thank you.

00:14:25
Debra Levinson: Traditionally, at a Jewish wedding, you have one of your honored elderly make a blessing over the challa for your marriage. So they were at this point, and the, uh, person at the microphone says I'd like to now call up Uncle Justin to say the mostie over the challa, and all of a sudden you hear my father go. "Oh, ****" you can imagine...

00:14:56
Megan Chapa: Expletive. Yes,

00:14:58
Debra Levinson: He forgot to pick up the challa.

00:15:02
Megan Chapa: Oh, no,

00:15:03
Debra Levinson: so - makeshift. Where we were down in Florida, Boca West. They bring out an Italian bread. So are are blessing was over an Italian bread.

00:15:16
Megan Chapa: It's meant to be. I think it's great Yeah, I have friends of ours they're about to be married. Actually, this whole Covid thing may may have to postpone that, but their honeymoon was planned to be in Italy, and they're heartbroken. And just hearing you describe it like they it is appropriate to be heartbroken over missing this trip. I mean, not that we should want, you know, we're not minimaliz ing people being ill. But the celebration of their marriage in such a lovely place would have been really memorable

00:15:52
Debra Levinson: totally it is. You know, as I said, we're tour operators. So our relationships all over Italy on the ground, we have the opportunity to speak to different partners every day and when life in Italy is, and back to normal as imaginable. At this time at least, Americans we're not allowed it. But if if yeah, we won't go get political on this But Italy, you know, it is up and running, so yeah, yeah, it phenomenal what they have done the government and the 18 page guide as to how they needed to cooperate throughout the country.

00:16:52
Debra Levinson: Hey, secure and ready to receive gets across the board. They have done this beyond expectation. And, um yeah, it's a different from region to region of 20 regions in Italy, so it's a little gift from region to region. So, for instance, in the north, let's let's say, near Cortina D un pesso. So in those areas, um, where they were, really, they had very minimal amount of Covid cases.

00:17:30
Megan Chapa: Yep

00:17:31
Debra Levinson: It's a different. So, for example, for breakfast. Um, classically at Italian hotels, they have beautiful buffets, beautiful, all kinds of cheeses and fruits and pastries and so forth. So you used to be able to just go up, take what you want, come back and then eat it.

00:17:53
Megan Chapa: Yes.

00:17:54
Debra Levinson: So in the north, all the guests have to... it's very controlled. You either have to put on sanitizer or gloves. Wear a mask to go up to the buffet. Okay. In other regions will have the Plexi glass and they'll have servers. OK, in other, there are zero buffets and now everything is brought to your table.

00:18:24
Debra Levinson: But what I'm loving is that all the hotels have are now doing room service for free.

00:18:33
Megan Chapa: Oh, that's a great perk. I mean, not that I should say perk. I don't want to, you know, make the light of the situation. But that sounds great.

00:18:42
Debra Levinson: It is so whether it's breakfast, lunch, dinner, all the hotels we work with are also known for extraordinary cuisine. So it wouldn't be uncommon. To also choose to perhaps have dinner there. So back, um you know, being up on Lake Garda or Como , or the Amalfi Coast or the Legorian Coast , which people mostly know that Chincquitera . But I encourage you to look at Port Venerate A or Cestry Levante. Phenomenal. Imagine out now on your balcony. Complimentary room service and looking at these views. What more could you ask for?

00:19:23
Megan Chapa: Not much. That sounds amazing.

00:19:25
Debra Levinson: Yes. Or some of our properties, Like in Tuscany or Umbria. They have, like beautiful pools, beautiful views of vineyards. And you just okay, So you you tell Dobby Day that you want to have dinner tonight out of the pool. Perfect. They'll set it up . And what they always say. One of our favorite expressions in English is they say, "It would be my pleasure." My pleasure.

00:19:56
Megan Chapa: Well, well, let's let's do some daydreaming about maybe... because I've talked Italy on this podcast before, but typically, you know, we're doing, you know, wine, wine and in pizza and cuisine. But there's more to Italy, and you offer a kind of an active itinerary that I want to get into because I think it's, you know... active itineraries, Adventure itineraries are something that's of interest, and especially in the region of Apulia. And yeah, we're talking about a bicycling. Is it day trips or is it a tour around?

00:20:38
Debra Levinson: So we only do comprehensive itineraries. Okay, so I'm will come to us or your friends is about to go on a honeymoon - was going to go on her honeymoon. She will, um, we do a comprehensive, um, up on boarding in the beginning. And when I say we it's my partner. My husband also worked with us in our company. But Claudia Camerino um it is my my partner in crime here as we call each other and just just as a Segway through this. She's also my middle son's partner for life. So he introduced her to me, and we've been working together for almost six years. Yeah, it's a phenomenal relationship. And we bring that relationship to everybody that we speak with

00:21:34
Debra Levinson: And, You'll make an appointment, and we spend at least an hour on the front end going through who you are. What? You're dreaming. If it's a honeymoon, you know, we want to hear from, you know, both both partners.

00:21:50
Debra Levinson: You know , you are sometimes it's families. Um, but like yourself, you, your husband, and two Children, tell me what your five year old is interested tell me what your eight year old is interested. Your 17 year old, your 20 year old We're doing right now. Next summit was supposed to be this summer. It's going to be next summer. It's a second wedding can. It's be doing it in Venice.

00:22:15
Debra Levinson: Okay, so we have basically two Children. Your Children's age five and eight make? No, actually, they're older. Then the husband has three older Children that are all hovering around 20 ish. So how do you start putting a trip together for all these, like multi generation?

00:22:38
Megan Chapa: Sure,

00:22:38
Debra Levinson: You start figuring out who everybody is, you know back to police. Um, so if it's But let's say it's a few couples way did a putting a trip for three different couples again. They were very different, one with huge avid biker and the others like biking, but not top on their list.

00:23:05
Debra Levinson: So how do you do that? Very simply, we offer something for everybody that still keeps the group together. OK, so we have a bike, uh, road bike like a carbon bike. High end. We have electric bikes way. Have a drive.

00:23:27
Debra Levinson: So let's hear. In this instance, let's say we're in the town of Ugento . There's a phenomenal property they're called to Stella Dia gente

00:23:38
Debra Levinson: at It is just that it's a castle turned hotel. Family property meticulously renovated and extraordinarily well run. And so what? They were staying at the, uh, Castello di gentle that morning you get up and our partner, uh, Angelo from Apulia Services will pull up in and he'll have what everybody ordered. Whether it's the road biker, the e bike, make sure that it fits you put the bike back in the van and anybody who doesn't want to bike sits in the van or we hire you know, if there's a larger group than we get an extra van. Okay, as

00:24:28
Debra Levinson: From Ugento we'll drive towards the sea, which is which is relatively close. I mean, your agenda is already towards the sea, but we'll get on this particular road. Okay, we get there, bikes come out. You've got a guide on the ground with you biking along.

00:24:46
Debra Levinson: And I love biking. But my work my husband and I are in that category where he is an incredibly avid biker loves it, still go out every day of the week and throw down 40 miles. I can't do that. But let me tell you something - when I'm in Italy. That's not my M. O.

00:25:07
Megan Chapa: As I say, you're on vacation, right?

00:25:10
Megan Chapa: Relax.

00:25:13
Debra Levinson: I'm working. But work is my is also my vacation. It's my love. It's my passion. So I want to take it in. I don't want to miss anything.

00:25:21
Megan Chapa: Sure,

00:25:21
Debra Levinson: I go with , and this particular road is going to take you up the coast to the town of Gallipoli. Amazing vistas, beautiful beaches, Rocky coastline. I don't miss a moment of it. So if you've got the IV icon and he likes a great cause, if you want to get a little bit more exercise, you just turn the motor off.

00:25:53
Debra Levinson: Um, but nothing thrills me more than my husband's climbing up the hill and I turn on the way.

00:26:03
Megan Chapa: Yeah, yeah, that's great.

00:26:05
Debra Levinson: Um, yes, it's so beautiful. Beautiful blue sea. white sandy beaches, just these little outcrops, grottoes. And then you you end up in the old fishing village which the name so happily means "beautiful city".

00:26:28
Debra Levinson: And it is it is, everything you would imagine. But what we love about this is how often have you heard that somebody went to this town Who gentle or Gallipoli

00:26:39
Megan Chapa: have? Not ever? Yes,

00:26:41
Debra Levinson: Right. And you are so seasoned as he traveler. So this is what we specialize. Getting people to these places where the culture, the food, the wine of going to to make fresh mozzarella. Um uh, just being with the people.

00:27:00
Megan Chapa: Yes.

00:27:02
Megan Chapa: So then are you stopping at a cafe or are you doing a wine tasting? What happens when you're there? Or some of all of it?

00:27:08
Debra Levinson: Okay, that what we craft into the trips and that's why it's great to have a band. Because if you had a little bit too much, then you don't really feel you can get in the van. And of course, we would always have what's called a stag that back up to the so, um yeah, so that's what Will will plan out each day. This is just one day in the life of being in polio or in this also known as Apulia, also known as the hell or the Celente. Oh, um, peninsula.

00:27:43
Megan Chapa: Okay,

00:27:45
Debra Levinson: Yeah. So stop it. A winery, have a little bit of you know, um you know cheese me with the wine and then continue along when you get to the town. The town is so fascinating. So you know, our bikes. Angelo will. And you know his company's fabulous Apulia Services. We've been working with them for years. They'll take the bike, everything is safe and we'll have a guide there for us to take us through the town and shows old and nooks and crannies the old bakery that that makes his historic pastries have some espresso. Um, amazing.

00:28:31
Debra Levinson: Then go and fit and have lunch out on the sea. Well, you know, typical. You know, typical fare for that region. Of course we mentioned there's 20 different regions. Every region has their own cut of pasta. There are types of sauce. Their own particular cheeses , of course, their own wines. But one of the things that people don't realize about Italia is it's known for its olive oil in has the largest production, perhaps in all of Europe.

00:29:05
Megan Chapa: I did not know.

00:29:07
Debra Levinson: It's amazing. Yeah, and the trees are old and beautiful.

00:29:12
Megan Chapa: I have seen pictures of those trees and they are so large and I don't know, I don't know how to describe them. It's not quite like the tree from Fern Gully. Do you remember that movie? The baobab tree? But they're, like, big and fat and thick, and they reach up. Yeah, they're beautiful.

00:29:31
Debra Levinson: Yes, Yes. I used to always say they looked like, almost like ballerinas dancing with their arms out. So,

00:29:39
Megan Chapa: yes,

00:29:40
Debra Levinson: you may think we're at the end of the day, but it's only just sundown, but as we have a sailboat waiting.

00:29:50
Megan Chapa: Oh, wow.

00:29:50
Debra Levinson: Take you around the peninsula and show it to you from the sea and aboard aboard the boat. We have, um, wine. You know, Persico ordered Andi, you just sit back and just admire the coast. Now you've gotten to see the coast from from the road from the bike and now from the boat. So many modes of transportation.

00:30:24
Megan Chapa: Yeah, and I think a pretty you know well, around a picture of the region you're in. Yeah. Yeah, that's great. That's great.

00:30:34
Debra Levinson: But we're not done.

00:30:35
Megan Chapa: We're not that.

00:30:38
Debra Levinson: So then the drivers, then we're done biking with that at this particular moment and we'll get back in the van with our bikes, go back to Castello di Gento. They have a world class chef that works with them. And, um, the food is phenomenal. Her name is Odette. And, if you can imagine eating at a castle either on a beautiful day, you know, a good good day sitting out you know, in like, uh, you know, the top of the castle looking out over the seeing and olive trees. Vineyards for within, in the castle off. It's so beautiful.

00:31:29
Megan Chapa: Yes,

00:31:30
Debra Levinson: And then we have a full course dinner served to us with wine with every course.

00:31:39
Megan Chapa: Yes.

00:31:40
Debra Levinson: Then what we love is, you know, people first. Generally, Americans will say I don't want to eat at the hotel because they're thinking, you know, like, typical American hotel like a Marriott or something. Ah, but these are places where you're going to get the absolute finest cuisine and a day

00:32:05
Debra Levinson: Yeah, it's great to be out all day. So now you you had breakfast at the hotel. You had a wine tasting on the road. You had dinner in the in the in the fishing village. You had apple achieved outed, See? And now you're back at the castle. Guess what?

00:32:21
Megan Chapa: You're right.

00:32:24
Debra Levinson: Now. You just gently walk back to your room and you're done. And then you get up and repeat.

00:32:31
Megan Chapa: That's awesome. Thats a good day. That's a really good day. Oh, man? Well, um, yes. And then would you base everyone? Would you stay in Puglia the whole time, or would you take other day trips from there?

00:32:47
Megan Chapa: Oh, yeah.

00:32:48
Megan Chapa: Be a bike. Or would you? You know, I heard I think I talked about this in my last podcasts about Puglia, but we didn't get into it much. Is this where there's, um, a cave or an island with caves? And there were people living on them and they didn't realize it. Is that this region?

00:33:09
Debra Levinson: I'm not really familiar with that, to tell you the truth, but yes, I would spend many days on the on in Pugia. And honestly, at this point in the world, I would really encourage people to not run around so much.

00:33:28
Megan Chapa: This is good stuff.

00:33:30
Debra Levinson: Yeah, often people come to us. This is, you know, pre Covid And Claudia and I talked to them and releasing and everybody says, Rome, Florence, Venice, Milan Chain parterre, Amalfi coast, Lake Como faces absolutely. All worst going to immersing and see but not all at once. Yeah, and at this point, getting off the beaten path, going somewhere where you could really what we call escape in place, like Castello di Jenco and maybe and all the properties that we that we work with at this point, you're never gonna see it all. I've been to also see Jin's and over almost 25 years and still haven't seen it all. But for me, it's I love to say you did to my work, but somebody has to do it. But I think go be with the people. Learn about the area that you're in because there's so much to discover spend, you know, maybe spend five nights in Apuglia .

00:34:42
Megan Chapa: Yeah,

00:34:43
Debra Levinson: And really just be there. You've got let J you've got, um, just like an entire hell, and he doesn't need to be limited. And if you're if you're at, you're really into hiking, biking, boating, paragliding, whatever it is that that you're in there are different.

00:35:05
Debra Levinson: Uh, what I want to call them like, um, respected. You can get each day and it just but going in a little bit different direction. And we've got people on the ground that Whatever you're dreaming, we're gonna make happen.

00:35:19
Megan Chapa: Yeah,

00:35:19
Debra Levinson: People dream of doing it, you know, in, ah, a convertible or an old vintage car. But of course there's the bike. So every day we've done

00:35:35
Debra Levinson: 56 days biking excursions, employees a. But every day, uh, Angelo will come and get travelers

00:35:47
Debra Levinson: and bring them out in a different in different directions

00:35:50
Megan Chapa: to

00:35:50
Debra Levinson: see what else they haven't seen.

00:35:52
Megan Chapa: Yeah,

00:35:53
Debra Levinson: or you

00:35:53
Megan Chapa: can your own

00:35:54
Debra Levinson: car and drive to these different locales. Whatever it is will will help you craft it out so that when you arrive on the ground that you have direction. But we only what we like to leave room for exploration for you to discover your own Italy, your own polio, your own Gento.

00:36:16
Megan Chapa: Yeah, I think this is really good advice. And this is, you know, I

00:36:21
Megan Chapa: I'm specializing in you know, I'm not working for a travel agency through him. When I do, I'm going to be someone specialist for the U. K.

00:36:29
Megan Chapa: And a lot of people asked me to have them plan trips here, which is great, but they want to do

00:36:34
Megan Chapa: kind of the same, you know, broad, like mad dash to see all of everything they can, but they don't realize that.

00:36:45
Megan Chapa: I mean, you're losing so much in the commute.

00:36:48
Megan Chapa: You're losing time that you could be like. I am a fan of slow travel. I like to spend five days in an area and you go down a different alley each day, or you do for my son. He wants that we've thirsting involving dragons or dinosaurs. Okay, let's do that for a day. And then we'll do the history from Mom and Dad another day. And my daughter is in the arts and things like that. So there really is different ways to experience the city every day, or a town or village or region. Whatever you want, whatever you want to focus on. But yeah, and and just for the spreading of germs in this case, like let's not take something from,

00:37:32
Megan Chapa: you know, high density area to a low density area. I think it's kind of wise to to focus

00:37:38
Megan Chapa: on an area just just to be responsible traveler. So, yeah, that's interesting.

00:37:45
Megan Chapa: I really like the idea. Please. I like the idea of these bike trips. I like the idea of having a van so that after you've eaten and drank all of the things you've eaten and drink, you can just say I'm good and get in the van.

00:37:58
Megan Chapa: And I read, maybe have a little car nap on your way back to the castle.

00:38:03
Debra Levinson: Yeah, you can get ready to eat again and drink again.

00:38:06
Debra Levinson: Um,

00:38:07
Debra Levinson: So, Megan, I like what you said in terms of that, um, that you eventually would like to be doing handcrafted trips for people in the UK Now, you know the UK I don't know that you

00:38:21
Debra Levinson: so why would like all you and then try and tell you what I want to do when you're the specialist?

00:38:27
Megan Chapa: Yeah.

00:38:29
Debra Levinson: You take me somewhere. I don't know.

00:38:32
Megan Chapa: Yeah, I mean, I guess it just depends on the client, right? They are why? They're interested in the things they want to dio. So I try to get people to say, let's some people would dio filming locations or the go literary tour. Or maybe they want to do World War Two history. And so I tried Teoh, you know, kind of theme it a little bit if we can, and that'll and that'll give you a better perspective of the country going to also. But yeah, it's it's interesting and and and all that to say for people who are listening, they're not travel professionals.

00:39:04
Megan Chapa: There are travel professionals and tour operators that specialize in anything and everything. And so it behooves you to pick someone who has an expertise and even for me, When people ask me to do something that's outside of my expertise, I will pass you to someone I know and trust that will get you. You know where you need to go with more insight than I have so

00:39:27
Megan Chapa: work with someone who is willing to pass you off also, if they're not an expert in the area cause that's gonna make a better trip for you in the end. So

00:39:34
Megan Chapa: yeah,

00:39:35
Debra Levinson: absolutely.

00:39:36
Debra Levinson: You know, as I mentioned, we go to the international luxury travel market, so we have the opportunity to meet specialists from all over the world and and and you're exactly right. That's what we do. But I want one add one other thing. Um, Post

00:39:53
Debra Levinson: is travel

00:39:55
Debra Levinson: professionals, tour operators like ourselves, and what you're going to be doing in the UK

00:40:02
Debra Levinson: is going to be and is essential since the cost as it was mentioned earlier. There's different rules now in traveling

00:40:13
Debra Levinson: Discuss,

00:40:14
Debra Levinson: we would just wing it, You know, three little kids, my husband and I.

00:40:19
Debra Levinson: That is not

00:40:21
Megan Chapa: just

00:40:22
Debra Levinson: what the

00:40:22
Megan Chapa: world right now. Yeah,

00:40:25
Debra Levinson: world right now. And there are rules. Hotels have ruled. You can't just, like, walk up to the front desk and go. Hey, do you have any rooms? Yeah, it's just work like that anymore. And even, let's say, for example, if you want to go to Venice than you want to see Piazza San Marco Well, guess what You used to be able to just walk in. Now you have to have basically a permit like a ticket. And because

00:40:51
Debra Levinson: limiting the amount of traffic

00:40:55
Debra Levinson: Phanom

00:40:56
Debra Levinson: and Italy has returned to the Italy that I fell in love with almost 25 years ago,

00:41:03
Debra Levinson: you know, right now, of course, they're missing

00:41:06
Debra Levinson: us missing the Americans. But even when that

00:41:10
Debra Levinson: when that comes back and it will sooner than later,

00:41:14
Debra Levinson: there's a different world. So you gonna need a professional to help you navigate before you leave your happy.

00:41:23
Megan Chapa: Yeah, I've been I'm on a lot of these forums. for different types of travel people and travelers and trouble professionals. Ben, that is the kind of like the hot top of right now is like you need to play on your planes trip. But you also need to be kind of a legal expert and an insurance expert, and you need to know all of these things. And everything has to be booked in advance that you can't just show up and get tickets to the Vatican or something you have toe. You have to have tickets and and anyway, it's just, I think, when tourism comes back with, like when Americans are welcome in fact to Europe, which

00:42:00
Megan Chapa: folks? Where your masks, that's what's gonna do it. They're wearing masks, they want your masks. So there you go, but, um, But when it comes back, I think that

00:42:12
Megan Chapa: it's going to be a better experience. I wouldn't expect it to be a cheaper experience, and some people have said they think it will be.

00:42:19
Megan Chapa: I think it was actually more expensive because places are operating at half or a third capacity, but it's going to be a better experience because you're going to be able to get a picture of you and the Sistine Chapel. Maybe with only one or two other people in the frame, like you might be able to do that. So,

00:42:36
Megan Chapa: yeah, I just I'm ready for travel. Well, that makes a for travel to come back. And I'm sad to be leaving the UK slash Europe, but

00:42:47
Megan Chapa: at the same time, like a little Yeah, I'm hesitant, but I'm right. I'm excited for people to do it again. I don't know.

00:42:54
Megan Chapa: It's a weird place to be in the world, but for now, you and I can have these conversations and travel, dream and help other people travel, dream.

00:43:01
Megan Chapa: And, um yeah, and I'm glad that I'm glad that we did have this conversation because it's it's really motivational and makes me want to do that. And I hope it helps the people do that too.

00:43:14
Debra Levinson: Well, I hope that when you're ready to embrace the UK as travel expert, reach out to me and it would be my pleasure to help you organize in a way that is, um, seamless.

00:43:26
Megan Chapa: Okay, well, I appreciate the offer now. Tell people where they can find you online in case they want to plan a trip.

00:43:33
Debra Levinson: My pleasure.

00:43:34
Debra Levinson: So I also want to add it. Okay. You have

00:43:38
Debra Levinson: done a, um,

00:43:40
Debra Levinson: a video series called Italy A Stickpin Place. OK, and it will be locked about a week on instagram TV. Okay, so have a look. We are interviewing, um, having sort of a fireside chat with our partners all around Italy,

00:43:57
Megan Chapa: primarily

00:43:58
Debra Levinson: the hotel.

00:43:59
Debra Levinson: But they'll be, you know, others as well. And, um, it will give you really good insight into the, um

00:44:10
Debra Levinson: the situation in Italy and actually how wonderful it is. Okay, so I'll put it on there and that Mr Mrs Italy travel on instagram so online. We are Mr Mrs Italy handpicked experiences. You can go many, many roads to get to us on on the internet you can use, um, mr mrs italy dot com or hand and picked italy dot com will both get you there.

00:44:38
Debra Levinson: And we're Mr Mrs Italy travel. And we have an 800 number, which is 888

00:44:45
Debra Levinson: 7708048 And honestly, if anybody just wants to reach out to me,

00:44:52
Debra Levinson: let me give you my personal cell phone.

00:44:54
Megan Chapa: Oh, my goodness. You give it to the world, so go for it.

00:44:59
Debra Levinson: 7708510935

00:45:05
Debra Levinson: would love to chat.

00:45:06
Megan Chapa: All right, that's a good offer. And then if you if you have problems finding or you don't want toe, you know, write those things down. If you go to travel radio online dot com or travel radio podcasts the same page, it will be the, uh Well, if you're listening to this when it releases, it will be the most current episode. But if you just that even in the search box you could put polio and it will come up and or Mr Mrs Italy will come up, they will come up. If you're on the show notes, you'll see their shining faces. You just click on them. It'll have all their contact information. So lots of ways to get to them if you're not able to write it down right now. So there you go.

00:45:43
Megan Chapa: Well,

00:45:43
Debra Levinson: fabulous.

00:45:44
Megan Chapa: Yes. Thank you for joining me on the podcast. It was really enjoyable.

00:45:48
Debra Levinson: Oh, I love Thank you so much for inviting me.

00:45:51
Megan Chapa: Yes. Maybe we can talk a different region sometime. That would be nice.

00:45:56
Debra Levinson: It would be my pleasure. You know what would be really fun making too, Um, have, maybe, like, a new perspective client

00:46:06
Debra Levinson: traveler

00:46:07
Debra Levinson: coming on and telling us about where they want to go, And then we take We kind of, you know, just, uh, disseminate what they're saying. No. Are hard. They really say in Rome, Florence in Venice. Or is their interest

00:46:25
Debra Levinson: And who they are gonna match better with the region of Piedmont for the market

00:46:31
Debra Levinson: or

00:46:31
Megan Chapa: interesting. Interesting. I might have someone for you. I might have. Someone will. So maybe I'll get thes honeymooners on. Let me see if I can get them on that. Be fun.

00:46:41
Debra Levinson: Last. That would be a black.

00:46:43
Megan Chapa: Okay, great. Well, that No, we'll be in touch and see if we can make that happen.

00:46:48
Debra Levinson: Thank you. You have a great good luck with your movement.

00:46:52
Megan Chapa: Oh, thank you.

00:46:54
Megan Chapa: Yes, yes, I will take thoughts and prayers for sure. All right, well, this is

00:46:59
Megan Chapa: wonderful. This is Meghan Chapel of the travel radio podcast saying Good night.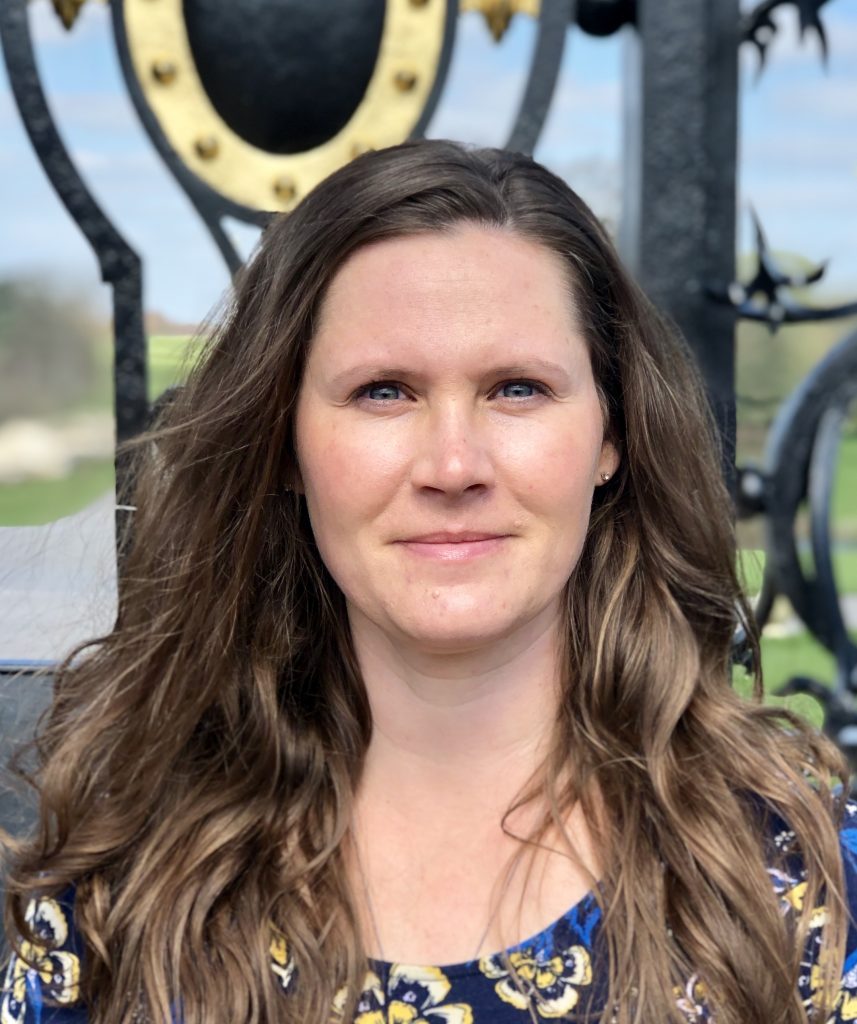 Meet the Podcaster
Megan Chapa
---
Megan Chapa started in the travel industry to build on her existing life patterns and to invest in a portable career. As a travel agent she could both take her job with her and put her traveling knowledge to work as the military moved her family around the world. Travel…
Learn more