Napa Valley, St. Helena's Boutique Vineyards & Hidden Gems w/ Lisa Redmon of Redmon Wines


August 24th, 2020

| Duration 00:26:47 | Posted in Travel Radio Podcast by Megan Chapa
Note from Megan Chapa: Today is the first of an exciting series of guest hosted episodes you will get to experience. My past guests have volunteered to create content for me so that I can make a transatlantic move this late summer/early fall. Content will focus on many drivable destinations in the US. I hope you will enjoy this series as my guests truly know travel well. They have all also made themselves available to you for questions or assistance planning your own trips. Feel free to tell them how well they did.
Redmon Wines, St. Helena: Road Trip Gems of Napa Valley, California
Today's episode features Trave Radio's first guest host Matthew Wahlgren. Matt is a regular guest of Travel Radio Podcast but has taken over the show as host this week! He is taking us to one of his favorite California road trip destinations and I love it. Napa Valley is just the place to escape lockdown this summer. Escape with us this week (at least your ears can) to boutique vineyards in St. Helena and delightful dining locations. This is Napa Valley.
Napa Valley is opening up to tourists and businesses are excited to have visitors return! If Italy was on your radar for summer 2020 and you had to cancel your trip Napa Valley is an excellent alternative.
Lisa Redmon, is a 50 year local to the Napa Valley and a producer of Napa Valley wine for the past 15 years. The Redmon family is always pouring something! Originally, it was just pouring rootbeer at the family's A & W Rootbeer restaurant in St. Helena, Napa. Then, the A & W's were incredibly successful and this allowed the Redmons to purchase other real estate in St. Helena to include a vineyard. Self taught and perfected, Lisa now pours her own award winning Napa Valley wines.
Starting with a home wine making kit Lisa used her family's grapes to create her first wine. Taking her creation to the Napa Valley Fair her wines won Best of Show and Best Cabernet. With this confirmation, that combining Redmon Family grapes and her creativity makes for excellent wine, Lisa set out to create the Redmon Wines brand. Lisa produced the first vintage of Redmon Wine's in 2001. Production has grown from 25 cases per year to now over 1500 cases per year. Redmon Wines are made from 5 different varietals grown on 50 year old vines.
The trick to getting your hands on some of this Napa Valley liquid gold is to visit the vineyard on Redmon Ranch. At the vineyard you will join Lisa in the little farmhouse for a tasting and history of the estate vines. Afterward you will have the opportunity to purchase some of this much coveted and hard to get wine!
Lisa Redmon also spills the beans (let's say grapes…) on her favorite local shops and places to dine in St. Helena. This includes a Napa Valley Olive Oil Company housed in an old barn that mirrors the family's original property in Italy. You know you are at the right place when you see the American Flag and the Italian Flag flying from the barn's side windows. The inside walls are papered with business cards from the day the business opened. The food goods available are a hobbit's dream. Locally made olive oil, balsamic vinegar, salami, cheeses and other picnic items. It is a delightful trip back in time and perfectly pairs with wine tasting experiences.
Foodies will love a trip to Napa Valley. Eat like a local with these tips from Lisa Redmon including recommendation not listed on the menu!
~ Firstly a little bakery in St. Helena will start your morning right and they are famos for their English muffins.
~ The Cliff Family Winery, Main Street St. Helena, hosts a gourmet Italian- style flat bed food truck. Guests can take their flat bread outback and enjoy a wine tasting or purchase wine by the glass.
~ Gottt's Roadside is a gourmet drive in and offers an excellent menu like fish tacos, burgers, brussel sprouts and street corn. Kids will enjoy their milkshakes! (Tip call your order in if the line is overwhelming.). The back also has an enclosed area with picnic tables that is perfect for kids to run around in.
~ An upscale option right outside St. Helen is Brasswood, in the old outlet section. A secret item menu is the pulled mozzarella. The cocktails are delicious and creative! There are lots of shops and bakeries around to enjoy.
~ Lisa's favorite view is the Auberge du Soleil. One side of the deck is their Michelin Rated Restraint 13 times in a row. The other side of the deck is a bar menu and cocktail bar. Make sure to make a reservation!
~ Goose and Gander is up and coming and will have a creative menu with a great chef and amazing bar! The upstairs is a nice patio are complete with a Koi Pond for a fantastic dining experience. The lower portion is a an English Pub style dining area with a fire place and big leather chair. They serve and excellent Duck Fries. Cocktails are beautiful with edible flower and cucumbers on the side of the glasses. Plus, they are delicious!
For transportation hire a local! Knowing the area can make or break your trip. There are several options to include driver that own their own cars or drivers that can be hired by the hour to drive your car. Either way, don't drive drunk, do arrive at your appointments on time. Hire a driver that knows the back roads and can make additional recommendations as needed.
Accommodations in Napa Valley will vary from large luxury resorts to cottage style bed and breakfasts. Downtown Napa and St. Helena offer additional hotel options which are great for walking into town for night time dining or activities.
Bashfully, and I set him up for this, Matt asks Lisa about wine stomping. Wine stomping is a real thing! It happens during harvest time. The main winery where wine stomping can be found is Girgich Hill. Guests can stomp out a half or whole barrel. (Megan interjecting here… I've done this in a different location, this is fun and a fantastic work out…)
The most popular time of year to visit Napa Valley is during the grape harvest. This is also when the crowds come; typically in the months of September to October. Napa Guests will see the wine being produced and even trucks driving through the valley with grapes in the back. Lisa's trick is to visiting Napa Valley is to come in the last week of October. The fall colors are still on the vines but the tourist traffic has slowed down dramatically. The Spring is a gorgeous time where the entire valley is lovely light green. February is "mustard season" when the vines are all golden. Napa Valley in the winter is less visually stimulating when the vines are dormant. HOWEVER, Napa Valley tourists are all dormant and you will receive fantastic attention from the wine makers you visit!
Are you interested in planning a trip through Napa Valley but don't have time? Matthew Wahlgren has several itineraries he plans for his guests to St. Helena and other regional destinations. In addition to Napa Valley itineraries Matt plans fully customized vacations. Matt's contact information can be found here.
Lisa Redmon's bio and contact information can be found here.
Note from Megan:
Thank you Matt and Lisa for taking the time to share your insight on Napa Valley, CA and St. Helena, CA with us. Matt, you did a fantastic job hosting and I look forward to you hosting more episodes. I hope we get to speak again soon!
Lisa, I hope to toast with you soon on your lovely vineyard in St. Helena, tasting your amazing wines!
Blessings to both of you!
Megan Chapa
---
Hello Traveler,
I hope you enjoyed this episode of Travel Radio Podcast. It's my hopes that you enjoyed it so much that you will recommend it and share it with a friend. If you have a moment, please subscribe/review Travel Radio Podcast wherever you are listening from. Then, hijack all your friends, family and acquaintances phones and do the same.
If you found your next trip, a travel professional to work with or a useful tip please be in touch. I would love to hear about it.
Do you want to be on the Podcast? Do you have a partnership idea? Please email info@travelradiopodcast.com
Blessings to you!
Megan Chapa
Host Travel Radio Podcast
travelradiopodcast.com
Latest Episode Player: https://link.chtbl.com/O-AVrMzk
https://twitter.com/travelradiopod
https://www.facebook.com/travelradiopodcast/
https://www.instagram.com/travelradiopodcast/
Special Guest: Lisa Redmon.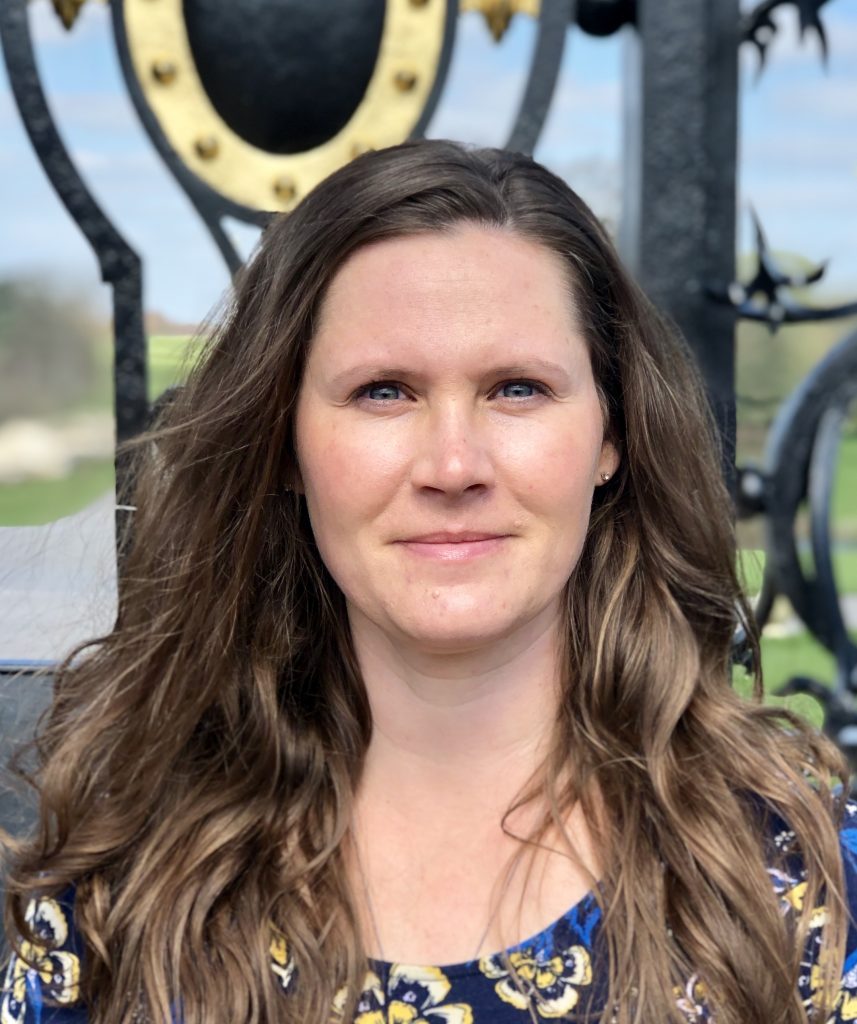 Meet the Podcaster
Megan Chapa
---
Megan Chapa started in the travel industry to build on her existing life patterns and to invest in a portable career. As a travel agent she could both take her job with her and put her traveling knowledge to work as the military moved her family around the world. Travel…
Learn more