Regions of France with Julia Matheson


January 24th, 2021

| Duration 00:48:18 | Posted in Travel Radio Podcast by Megan Chapa
M: Welcome to Travel Radio Podcast. Today I am please to have Julia Matheson on the podcast with me today. Welcome Julia!
J: Hooray!
M: Julia, would you take a minute to introduce yourself?
J: I've been in independent travel advisor since 2013, but I started my time in the industry back in 2009 helping European travel agencies organize trips for their clients coming to the US and Canada. As a French major in undergrad and an International MBA grad, my first four years in the industry solidified not only my French language skills but also my passion for helping my fellow Americans get out and explore the wider world – specializing of course in France.
M: It's in the show notes but if you wouldn't mind… where can people find you online?
J: www.TravelJuliasWay.com and @TravelJuliasWay on Facebook, Instagram, and YouTube. Julia@TravelJuliasWay.com for email.
M: So then – Where are we going today!?
J: France!
M: Yes, let's break France down for the newbies, or even people who have been there, let's say about three times, went to Paris twice, Normandy once, Paris Disney, basically, seen the places, ate and drank a lot of the French culture but still don't know what's up…. (spoiler it's me.) How should we approach France and make it's regions tangible and mentally retainable for listeners?
J: Besides the fact that I really think Normandy deserves a few more days than just one day to see the D-Day beaches, there are so many great areas to visit in France, with diverse experiences – always with great food and wine though!
M: Where should we go first?
J: Provence! This amazingly rich and fabulous area found more or less in the triangular area between Avignon (home of the Palace of the Popes and the high-speed rail connection to Paris), Arles (home to both Roman Ruins and scenes from Van Gogh's paintings), and Aix-en-Provence (charming university town, home to Cezanne's workshop). Major activities: seeing fields of lavender &/or sunflowers, drinking wine in either Chateauneuf-du-Pape or Cotes-du-Rhone wine regions, visiting Roman Ruins, market hopping in the villages of the Luberon valley (made famous in Peter Mayle's books like "A Year in Provence"). Special tip: canoeing down the river to see the Pont du Gard (famous massive Roman Aqueduct)
M: Where do we head from here?
J: It's a short drive east to the Cote D'Azur, or French Riviera. **Note- you could stop at the Gorges du Verdun for some nature adventures like canyoning – it's about half way between Aix and Nice.** Nice is the most central and largest town (and best airport for easy Paris connections), though St. Tropez, Cannes, and Monaco are also beautiful options. Major activities: beach time (usually through a hotel or public beach club as most of the beaches are pebbles, not sand), yachting, art museums and galleries (like the Musee Chagall or Musee Matisse in Nice, or galleries all over Saint Paul de Vence), and perfume factories (in Grasse, notably). Special tip: don't miss incredible views (and dining options) in the cliff-top village of Eze, halfway between Nice & Monaco.
M: How about our next region of France?
J: Over on the west coast, the region around Bordeaux is amazing. The city is full of beautiful charm, and then there are the wine regions of the Medoc (west bank between the city & the ocean) or around Saint Emilion (east of the city & north of the Dordogne river – adorable village surrounded by vines!). Besides wine tasting, which is the dominant activity, you could also do some cognac tasting, or visit the giant sand dunes on the coast. Note: The buzzy new "Cite du Vin" wine museum may be overrated, but they have also just opened a cool new digital art experience called "Bassins de Lumieres".
Special Tip: The exciting "4.5 region" of the Dordogne river valley is just a few hours inland from Bordeaux, but to me is so much more exciting! The village of Sarlat-la-Caneda is central for exploring old chateau or the different caves ("grottes) with amazing pre-historic art in them, like Lascaux III (that's the famous original one that they have an exact replica you can visit).
M: Lastly, what region will explore?
J: The greater Burgundy region, between Lyon and Dijon in the central east part of the country. Because Bordeaux was actually part of England for a few hundred years (thanks to Eleanor of Aquitaine's second marriage), Burgundy wines were favored by the French aristocracy, and therefore is a bit more old-fashioned and traditional (while Bordeaux is slightly more geared towards modernity and exports). While the name of the maison is what's important in Bordeaux, the location of the soil (the "terroir") is what's most important in Burgundy. The capital of the Burgundy wine region is Beaune (an adorable walled village in the middle of vines), with the famous "Cotes de Nuits" wine trail being between Dijon and Beaune, and then south of Beaune you go through a few regions famous for their Burgundian white wines before getting to the Beaujolais wine region just outside of Lyon. Lyon is truly the culinary capital of France, home to the legendary chef Paul Boucuse and the typical "bouchon" restaurants with unique food. Historically, it was the capital of the silk merchants in France, so there are also cool old warehouses to explore. Special Tip: try the Quenelle de Brochet, a delicious but hard-to-describe fish souffle kind of dish, unique to Lyon.
M: I am so thankful for you helping to make sense of France. I know there is much more to say but I think that is a healthy amount of data for the day. Is there anything else you want to add in before we close out the podcast today?
J: [I added my last minute aside about the Gorges du Verdun above, where it belongs, but I talked about it here.]
M: Two quick questions, I'll ask both at once. If travelers want to contact you are you taking new clients? If travel professionals want to comment or ask your insight are you available to field questions?
J: Yes! Email me at julia@traveljuliasway.com – happy to help both clients OR advisors.
A little bit about me? I am a French major & International MBA grad that loves Europe, history, food, and wine. I'm a bit of a movie dork and love classic literature too. My favorite thing is planning great days in dream destinations for my clients. I don't love mass market, large ship cruising, all-inclusive resorts, or cookie cutter, generic travel packages. If you are going to travel halfway around the world, I don't want you sitting in some line filled with tourists. I will not only get you there with ease, but I will also expose you to the most incredible experiences and highlights of your chosen destination leaving you with memories you will cherish forever.
https://traveljuliasway.com/france/
https://www.instagram.com/traveljuliasway/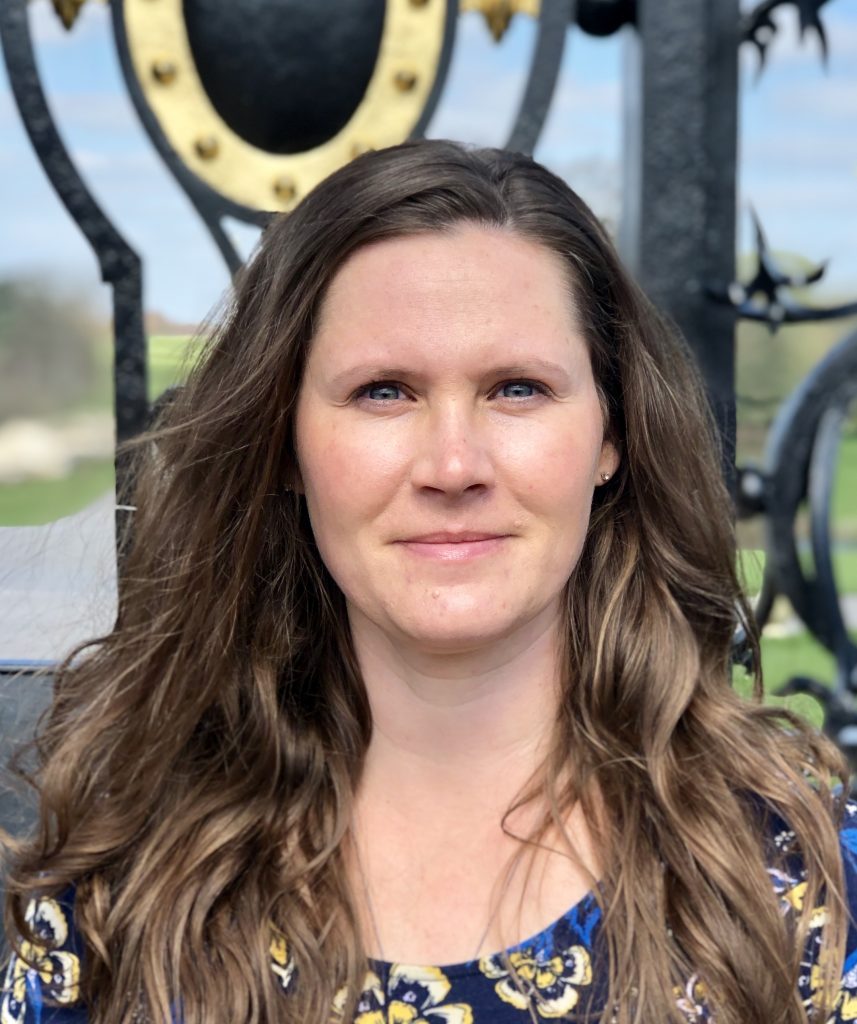 Meet the Podcaster
Megan Chapa
---
Megan Chapa started in the travel industry to build on her existing life patterns and to invest in a portable career. As a travel agent she could both take her job with her and put her traveling knowledge to work as the military moved her family around the world. Travel…
Learn more