Sandals Grande Antigua – 2:17:21, 5.22 AM


February 17th, 2021

| Duration 00:40:15 | Posted in Travel Radio Podcast by Megan Chapa
I'm very pleased to have Oliva MrKerley on the podcast today to talk about Sandals Grande Antigua. This is the second installment of the Travel Radio Podcast All-Inclusive Reviews Live series. The playlist for these reviews can be accessed with this link:
If you would like to view the live video replay here is it on YouTube. I have my most epic gaff ever. Please skips to about minute 3… Live Replay Grande Antigua Review
M: Where are we going today?
O: Sandals Grande Antigua
M: When were you last on property?
O: Late January 2021
M: What can you tell us about travel requirements headed into Antigua?
O: All I needed was a negative covid PCR test taken within 7 days of my first date of travel.
M: So, you visited Sandals Grande Antigua during the time of Covid… what was it like arriving on the resort? Has the process changed?
O: The Antigua airport did a phenomenal job as far as sanitizing, social distancing, etc. Everything was extremely clean and well organized. They just asked us a few health questions before we headed out front to catch our shuttle to the resort. Our luggage was wiped down before being put in the shuttle which was nice. When we arrived at the resort, they checked our temperatures as soon as we got out of the shuttle. They had us sanitize and brought us into the lobby to check in. We broke the seal before entering our room so we knew that no one else had been in that room since it was cleaned. Everything was smooth.
M: Now when I made this casting call for resort reviews I only allowed each participant to choose one resort. You chose (fill in the blank). In an elevator pitch summary, why was this your choice?
O: Sandals Grande Antigua is the Caribbean's most romantic resort with its stunning waters, powdery white sand, beautiful landscapes, and plenty of places to unplug and reconnect with your loved one.
M: Let's talk demographics. Who is the best guest for this resort? (Coupes, families, etc)
O: Adults (18+)
M: What about accessibility? Is this a flat type property or will you be getting a gluten work out? Taxi/shutle service?
O: The property is flat for the most part. It is very large though so it takes longer to get to some of the restaurants and amenities.
M: How about tipping? What is appropriate on this resort? Dollars or local currency?
O: We used dollars to tip the shuttle drivers. No other tipping is allowed for Sandals unless you are tipping your butler or for a spa treatment.
M: One thing I like when I'm on a resort property, is to relax, like ultimately relax. One thing that will blow my blood pressure through the roof is a hard or constant sales pitch. What is your experience with this on site?
O: There were some peddlers on the beach which did annoy me at times. Different staff members wandered through the main pool area each day to meet guests and see if they could assist in making their vacation even better. No hard sales pitches at all though.
M: While we are on the topic of relaxing… did you get to experience the spa? Do they have any signature treatments?
O: They have over 75 treatments to choose from. I did get a tour of the spa and one of the treatment rooms. I can definitely see myself relaxing with a massage the next time that I am there. It smelled amazing in there. You felt relaxed just walking in the door.
M: Is there butler service available? Did you experience this?
O: There are several butler room categories in different sections of the resort. My favorite was the Mediterranean 1BR Butler Villa with private pool sanctuary. You can also rent pool cabanas that come with butler service for that day. You just have to rent them a day ahead of time. We did this and enjoyed having drinks and food delivered to us while we were out around the pool.
M: Are there water sport options on site?
O: Plenty of watersports. Snorkeling, Hobie cat sailboats, windsurfing, paddleboarding, and scuba, just to name a few. You can even get certified for scuba while on resort.
M: How would you describe this beach?
O: This beach is gorgeous and quiet. The sand really is powdery white, and the waters are a turquoise & blue mix. It was not a lively atmostphere at all. There were some groups together having fun, but most people were spread out. There were people trying to sell more at one end of the beach.
M: Is golfing an option on this property? Is it included?
O: No
M: Everyone loves a swim up bar. Does this Sandals Grande Antigua have them?
O: Yes! There are 2 swim up bars. One at the main pool in the Mediterranean section and another in the Caribbean section. The Caribbean one stayed empty for the most part.
M: Please share your favorite meal at Sandals Grande Antigua?
O: The last night I had a delicious meal at Bayside. I started my with escargot, had chicken cordon bleu, and finished with chocolate cake. I had some type of shrimp dish almost every night and on my salad with room service, and the shrimp were always on point.
M: Check out process. How are they handling testing at Sandals Grande Antigua?
O: It couldn't be easier. Upon arrival, you get a sheet that tells you the day that you will be tested between 1-5pm. It is based on your return flight. We tested on Tuesday afternoon, results at 9am on Wednesday before we left the resort at 1pm. They had a section of the resort to quarantine anyone that tested positive for them to stay. Rooms have a patio or balcony to get fresh air. Sandals & Beaches are currently providing complimentary testing, as well as purchasing medical insurance for clients who book by February 28th and travel by August 31, 2021.
M: Current US reentry requirements?
O: Negative covid test within 72 hours before flight
M: What else am I missing? Share anything I forgot about this resort!
O: The entertainment was good. They had dancing, fire show, magician, and other events lined up thoughout the week. I would absolutely come back here and feel comfortable sending my clients here. Definitely plenty of room to social distance here.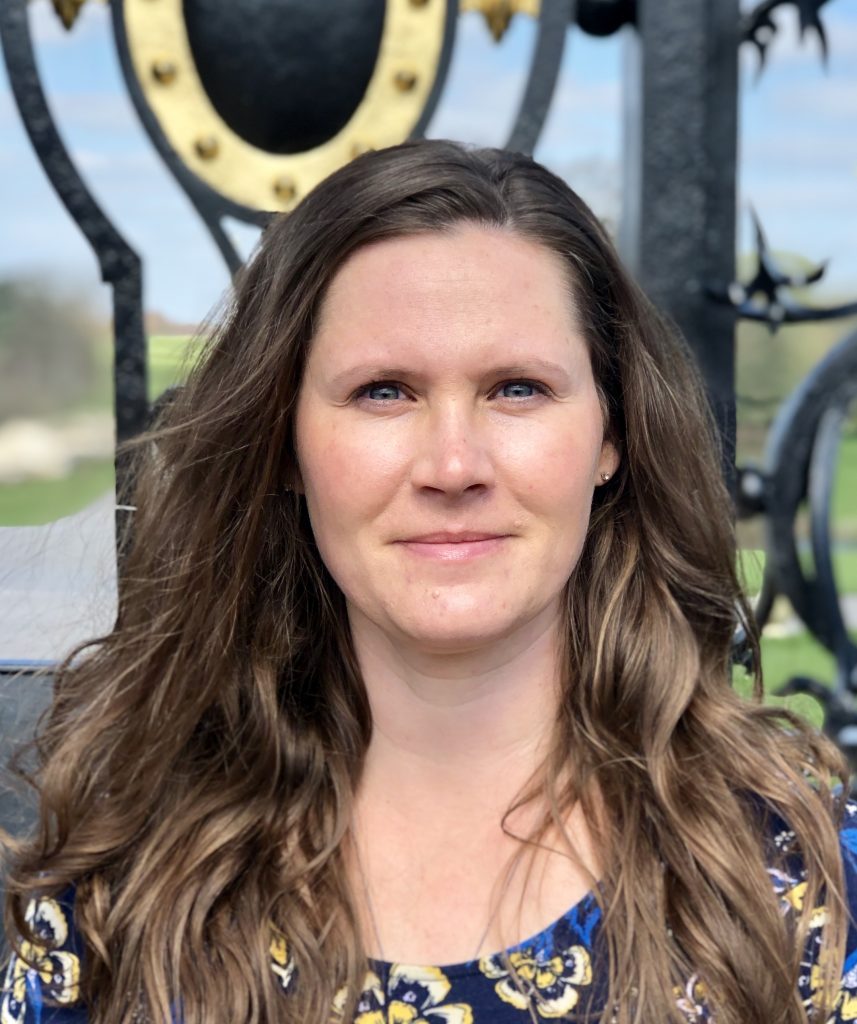 Meet the Podcaster
Megan Chapa
---
Megan Chapa started in the travel industry to build on her existing life patterns and to invest in a portable career. As a travel agent she could both take her job with her and put her traveling knowledge to work as the military moved her family around the world. Travel…
Learn more