The Jamaica I Love & Want To Show You!


December 10th, 2020

| Duration 00:44:38 | Posted in Travel Radio Podcast by Megan Chapa
Nicole Barrett on her roots.
Format:
Welcome
M: Nicole, would you take a minute to introduce yourself? (Talk about what you do now, I'll get into some back story next.)
N:
M: Nicole, I met you when I very first started in the travel industry, about 7 years ago in Boston. At the time you worked for Sandals and we went on the very first Mega Fam together and boy was it nuts! Travel Agents can be animals? Am I right? (These are my attempts to add spice and gain listener interest. Tell me if you think we should can this.)
N:
M: Should we do a PSA on how to get banned from a resort? Don't steal the silverware, put it in your purse and then pretend it was a gift with Megan Chapa behind you in line. I straight up turned them in and told them to act like good guests and their mother's raised them with manners! Super embarrassing!
N:
M: I thank you for holding things together! But what I should get back to is how you started in the travel industry and how you arrived as a host of a podcast on the Travmarket Media Network today? Can you speak briefly about that?
N:
M: So, then let's come around to the topic of today's podcast – would you like to introduce our topic today?
N: We are talking about, "MY JAMAICA"… (expand or reword however you like.
M: Awesome! I have done several episodes on Jamaica, some resort reviews, some new attractions with specialists but no one who is both in the travel industry and a native. So, firstly, thank you for agreeing to be on the podcast with me. Secondly, can we play a word association game? My hopes is that we are going to rapid fire these things off. The goal is see what pops into your head to give listeners some native culture insight.
N: (I'm assuming you say YES)
M: NOW A QUICK BREAK FROM OUR SPONSOR
M: Hearing the name Jamaica – what is the first one or two words that pops into your head?
N:
M: How about any tastes or smells?
N:
M: What about the colors of Jamaica?
N:
M: Tourists in Jamaica
N:
M: Memorable Local tradition.
N:
M: Name a Jamaican Celebrity
N:
M: Complete this sentence, "In Jamaica, don't do…"
N:
M: Complete this sentence, "In Jamaica you must do…"
N:
M: Nicole's favorite very touristy thing to do.
N:
M: Skip this Jamaican tourist trap.
N:
M: Coming off the rapid fire and concluding with three more questions. What is your favorite childhood memory in Jamaica that would help a tourist understand the culture?
N:
M: For travel agents that plan trips to Jamaica are there pointers, trainings or other resources you could point them to or for them to point their clients too?
N:
M: What is a hidden gem most tourists don't do but should?
N:
M: I'd like to finish off the podcast by allowing you as much time as you like to talk Jamaica through your eyes and what travel agents and tourists should know beyond the very well marketing resorts.
N:
M: Thanks for joining me!
N:
M: Bye
N: Bye!
Nicole Barrett's Bio
Nicole is the Founder of The Travelpreneur Academy and Espy Global. The Travelpreneur Academy helps Travel Agents attract, engage, and book their ideal clients using today's marketing practices through an online learning academy, live online trainings, and in person implementation workshops and retreats. Espy Global is a representation firm with a portfolio of boutique hotels and tour companies around the world including hotels and tour companies in Europe and the Caribbean.
With over 15 years of experience in travel, hotel sales, and marketing, Nicole is a trusted source in the Travel Agent and hotelier communities on today's marketing strategies. A former Director of Sales for Sandals and Beaches Resorts leading a team of sales professionals in the Northeast USA, Nicole has worked with and trained thousands of travel professionals and business owners across the United States, Canada, and the Caribbean on how to grow their businesses through resort and destination product marketing.
In addition to Sandals and Beaches Resorts, Nicole's resume includes Walt Disney World, Starwood Hotels, Fairmont Hotels and Resorts, and Sofitel Hotels and Resorts.
Nicole is the Host of the Hey Travelpreneur! Podcast where she discusses relevant, real, and current marketing strategies for Travel Agents.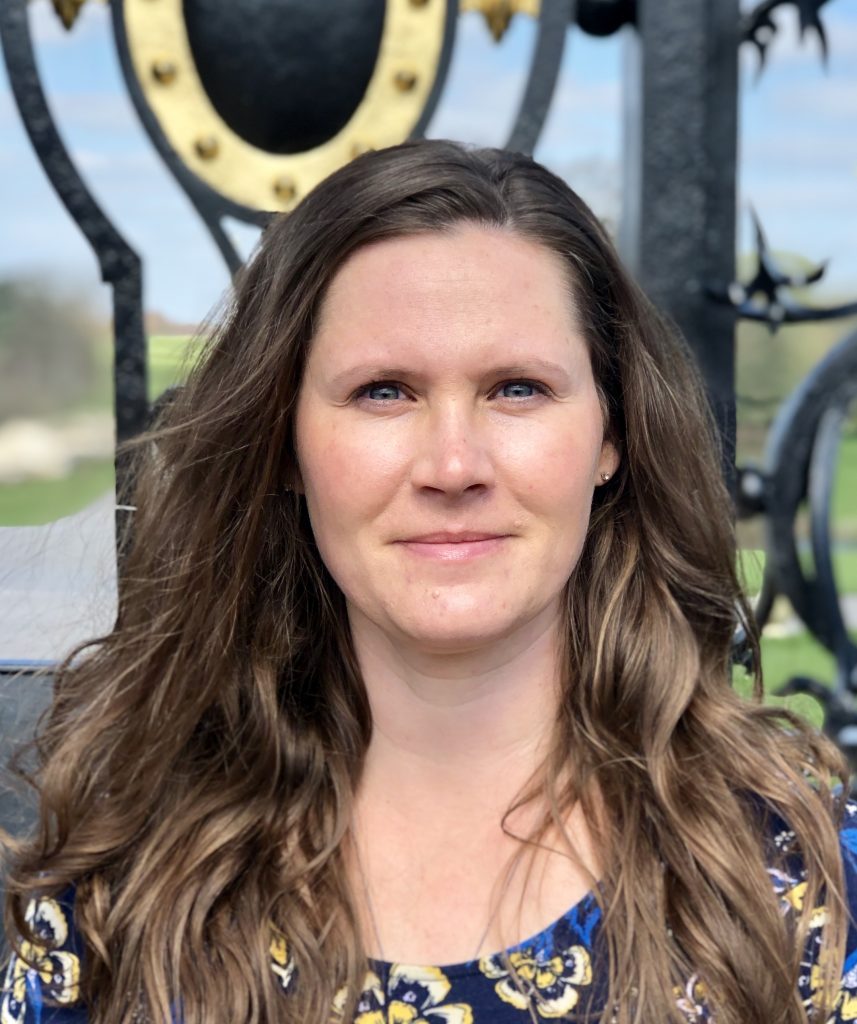 Meet the Podcaster
Megan Chapa
---
Megan Chapa started in the travel industry to build on her existing life patterns and to invest in a portable career. As a travel agent she could both take her job with her and put her traveling knowledge to work as the military moved her family around the world. Travel…
Learn more