The Wellness of Travel | Tips To Healthier Travel with Edyta Satchell


November 5th, 2020

| Duration 00:35:16 | Posted in Travel Radio Podcast by Megan Chapa
M: Hello and welcome, Edyta would you please take a moment to introduce yourself?
E: It's so wonderful to be here with you Megan. I help people who travel for business or leisure to be travel ready, to be healthy, look and feel their very best before, during and after travel so that they can have it all beauty, youthfulness, energy, healthy, productivity and success whether they are at home or conduct business on the go. And especially now when people travel during Covid, they want to be healthy.
I also help corporations by creating wellness and travel wellness programs for their traveling employees and get them travel ready especially now during Covid.
I've been working in the travel industry for over 20 years as a busy traveling executive and what I found is that most busy executives who travel frequently don't have a wellness routine before, during and after travel. They get sick, they overeat, they gain wight, they feel frequent fatigue, stomach pains, they have problems with skin, allergies and many other health problems. So I created travel wellness programs to eliminate these issues for these busy travelers.
I support people who travel on business or leisure individually or in a group. I support groups as well.
I'm a certified health coach and I'm also certified in oncology esthetics, which means I can work with cancer survivals.
M: Where can people listening along find you online if they want to follow along?
E: I have a few platforms: satchelleglobal.com is my B2B and my B2C is finelle.com, which I will be launching later in November. I'm also available on social media: facebook, Instagram, twitter @satchelleglobal
M: Now Edyta, when we were first in touch through Linked In I thought you specialized in Wellness Travel. But its more like you specialize in the "Wellness of traveling" or to travel healthy. Can you introduce us to what you do?
E: Yes, that's correct. I don't create wellness retreats. I help people to prepare to travel, to these wellness retreats or any other type of trips whether they are business trips, meetings, events, conferences, vacation, destination wedding / life celebration), a weekend in a spa or other.
I'm a certified health coach so I combine nutrition, health, beauty for ladies and youthfulness for gentlemen, travel tips including women safety in destination, immunization requirements.
For individual travelers I create a customized wellness routine based on destination.
For corporations I create travel wellness programs for their employees.
M: So who are your typical clients?
E: They are busy executives who travel frequently and who need to look and feel their best because they represent their company, they entertain clients, they have speaking engagements, attend events and conferences.
My clients are also groups whether these are people who travel to a conference, training, client meetings.
I support families who are going on vacation once a year or celebrating important in their life event such as wedding.
My clients are also corporations who have traveling employees and they need help to get their employees travel ready.
M: In our previous conversation we talked about trainings you offer to travel professionals and agencies. Why is this something a travel agent might want to include in their services?
E: Many travel agents are looking for both additional revenue streams and adding value.
Many agents are looking for support to get their clients travel ready, to give them peace of mind, to help them travel safely and this is what I help with.
There are agents who are looking for new training opportunities to gain new skill set so this is a unique opportunity for them to learn something new.
M: How long does it take to get certified?
E: It takes 3 months
M: What are things you help to make travel professionals aware of that they might not think of beyond the travel logistics?
E: We talk about how travel impacts our health so that they can ensure their clients' wellness before they live their hours.
I teach them what aircraft type to select
what seat to book on the plane to ensure wellness
I educate them on contamination zones throughout the entire travel / every step the moment the traveler leaves the house.
I help to identify what to pack on the trip / define travel kits so that they can help their travelers to select the items that are essential especially now. And I always say that the face covinr mask and hand sanitizers are not the most essential itsm that must be packed. There is more to it and reasons for me to say it.
I help them to understand radiation, EMF and where we are exposed to radiation during travel, which sometimes plays an important role in selecting vacation destination.
I'm just scratching a surface here and there is so many more things that I train travel professionals on.
M: Can we role play? Let's do a sample for how you train agents to coach a lady business traveler?
E: At a very high level:
The first step is to understand their clients health concerns
Next they need to understand their clients travel patterns.
Next dietary restrictions
The next step is to understand their preferred supplier and travel preference
The key is that the wellness starts the moment we are booking a trip for their clients, so they need to pay attention to their health, nutrition concerns so that they know what seat to book, what aircraft type to select, es an example there may be a flight at 10am from NY to London but then again a flight at 10.30 am from NY to London but operated by a different airline, but that different airline will operate a different equipment on that route, this is what travel professionals need to pay attention to and talk to their clients about. Their clients need to feel that they are being taken care of before they leave the house.
There is the added value they provide to their clients. it is an amazing competitive edge
M: Previously you mentioned you are a certified nutritionist and that there are appropriate times to drink alcohol when flying or traveling? Why is this? How do you typically advise people to approach alcohol when flying?
E: I'm a certified health coach (not nutritionist – there is a difference). Our body reacts differently to alcohol consumption on the ground and up in the air. At the 35,000 feet, on the plane the air pressure is lower, you can compare it to the latitude in the mountain between 1,800 and 2,200 meter. This impacts our ability to absorb oxygen, hypoxia. Generally, hypoxia is not a problem, but because of the lower level of oxygen in your body, you may seem more drunk in the air than if you consumed the same amount on the ground. In addition, the air on the plane is very dry, the humidity is very low, plus the diuretic effect of drinking alcohol, you may become dehydrated even faster.
So the perfect time to drink alcohol is before the take off, in between the flights if we have a connecting flight and of course after the trip, when we get home or to our hotel.
M: Christmas and our heavy gifting season is almost upon us. What is in your bag when you fly?
E: You should definitely travel with your own thermometer. This is the secret item that you must have with you at all times when you travel.
Face covering masks and hand sanitizers are a given.
Don't forget about sanitization wipes – but if you do it will be offered to you for free.
What else: I have my special beauty routine when I fly, which is super handy to carry some under eye patches or face sheets masks (for ladies) especially for the long haul / overnight flights as the air is super dry and you need to hydrate your body from inside out including your skin.
I never forget to pack with me essential oils, as on the plane many people have stomach problems and the air needs to be refreshed.
M: Are the products you would put in a stocking this Christmas? Or general gifts for the holiday season?
E: First of all let's offer our frequent travelers the gift of Travel Wellness or as you described it the "Wellness of Travelling". I have an inexpensive program for those who are planning their next trip, their next year vacation, their next anniversary whether they take a plane or spend a weekend in a spa or they are planning their wedding.
M: Is there anything else we should include in this episode before we close it out?
E: As travel professionals, helping travelers to travel well, with confidence and healthy is our duty of care. In addition, it is an amazing added value service that will help you to be ahead of the game and create an competitive edge. It helps to retain your clients and build their loyalty and advocacy for life. It is amazing how little we need to offer our clients a peace of mind.
And even more, it is a totally new revenue stream for travel professionals. It is very easy to implement and learn.
So, I encourage all travel professions to reach out if they are looking for additional revenue streams, want to add value to their services and want to learn new skills. Satchelle Global Travel Wellness is the right solution for them!
M: Thank you for joining me on Travel Radio Podcast!
E: Megan, it has been a true pleasure.
_________________________
BIO EDYTA SATCHELL
FOUNDER & CEO
SATCHELLE GLOBAL TRAVEL WELLNESS COUNSELOR | HEALTH COACH | CONSULTANT
Edyta Satchell on Social Media
Edyta Satchell is the founder of Satchelle Global, an organization dedicated to healthy travel and wellness. She is a pioneer in the travel wellness space, creating Travel Wellness programs for corporations, their employees, individual travelers, and specialized groups.
She is a renowned travel industry executive, as well as a certified health and wellness coach. Edyta has been an integral part of both the product development and executive leadership teams at some of the travel industry's best known brands, including the Mark Travel Corporation, Travelport, Radius, Travel Leaders Group, and Airlines Reporting Corporation (ARC).
Edyta helps busy travelers to look and feel their best before, during and after travel so that they can enjoy productivity, energy, wellness, health, and a feeling of success whether they're conducting business on the go or simply spending time at home.
Satchelle Global supports the travel professional community by creating innovative programs for travel advisors who are seeking new ways to generate revenue and add value to their clients experience in working with a professional travel agency vs. booking on their own.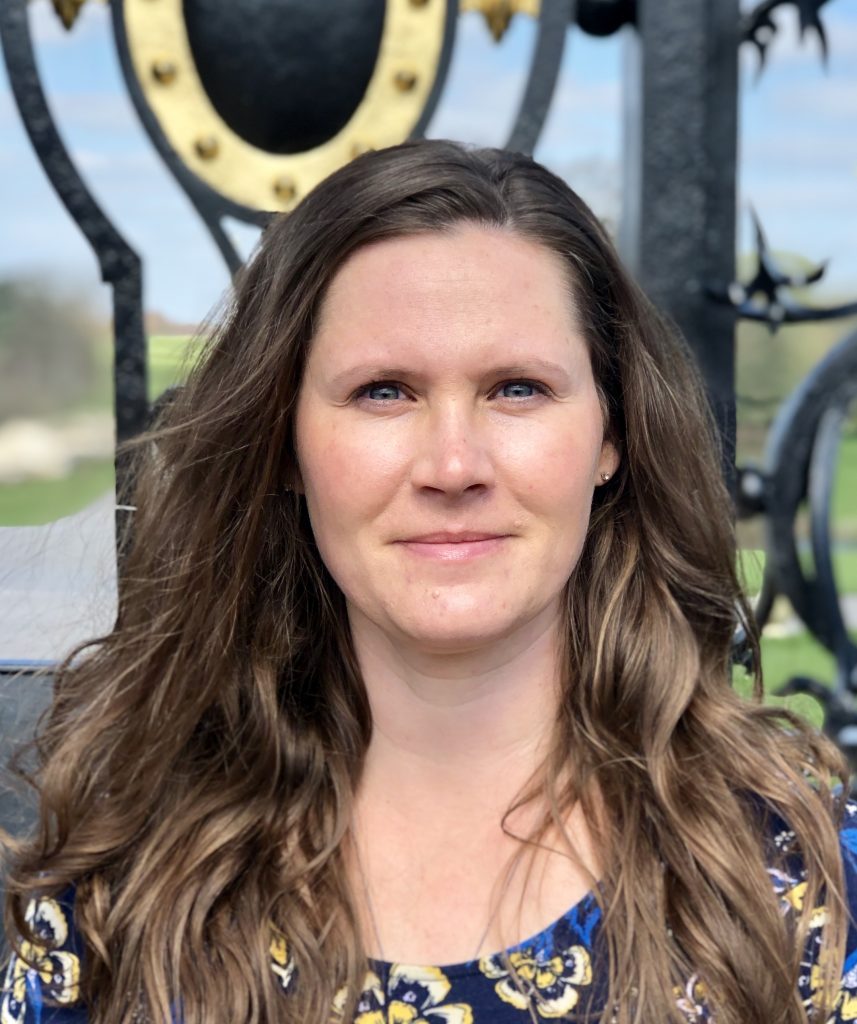 Meet the Podcaster
Megan Chapa
---
Megan Chapa started in the travel industry to build on her existing life patterns and to invest in a portable career. As a travel agent she could both take her job with her and put her traveling knowledge to work as the military moved her family around the world. Travel…
Learn more