Travel To Colombia. Is it Safe? Are there luxury options? Glamping, Beaches, Nightlife, Food and Exploding Games!


August 24th, 2020

| Duration 01:02:14 | Posted in Travel Radio Podcast by Megan Chapa
Travel To Colombia | Safety | Language | Destinations

Photo by Flavia Carpio on Unsplash
Morning! This is Megan having a moment of out-loud truth. Colombia was never on my radar. My impressions were based on damning news cycles and comedy bits about Colombia from popular sit comes like Modern Family. I thought Colombia = danger.
However, that is one of the reasons I wanted to have Joni Wu on the program. I saw that she was on a trip to Colombia and immediately asked if she would like to be on the podcast. Joni has impeccable and discriminating taste. She usually travels to new destinations to research new options for her luxury seeking clients. With this in mind my impressions started to change about Colombia.
Right away, we talk safety in Colombia and the locals deep regrets that "danger" is the impression tourists might have about their country. After interviewing Joni I have to admit a great curiosity about Colombia and putting it on my list. Post Covid-19 travel restrictions being lifted I want to go to Colombia. After we move back to the United States it will be in easy striking distance!
In the show notes you will find the Colombia Board of tourism's website. It is a great resource and will give you a great idea of different climates, geography, national events and THE FOOD or Colombia. They also have great videos to wet your travel appetite.
Notes Prepared By Joni Wu:
M: If people want to find you online where can they find you?
ASTA: https://www.travelsense.org/advisors/joni-wu/
LUXE: https://www.luxetm.com/travel-experts/z4ujr3fj4w257eqy5y2uvt24y04xz2
Instagram: https://www.instagram.com/jonigwu/
FB: https://www.facebook.com/joni.wu
My blog www.tofeelalive.com
M: Where are we going today?
J: Colombia! It was the last trip I went on before everything shut down. I got back March 4th and was self-quarantining the week after.
M: Why?
J: It's one of the most biodiverse countries in the world. One list had it ranked #2 with only Brazil above it and Indonesia with all of its many islands at #3. Easy to get to with direct flights from a number of major US hubs.
M: Let's get some basics covered quickly. What language skills does a person need in order to navigate in Colombia?
J: Spanish speaking country so it's similar to traveling in most non-English speaking countries but most working in tourism speak English.
M: How about currency and money? Do travelers need cash or cards?
J: Cards are widely accepted but you'll want to have cash on hand for things like souvenirs and snacks from small vendors and generally any smaller purchases. Currency is Colombian peso which is different than Mexican peso. Some vendors will accept US dollars but you might get a lower exchange rate and if you only have larger bills, you'll receive the difference in Col pesos or they may not accept it.
M: Are there safety concerns?
J: People always ask that due to all the media around drug trade and understandably so. But the country has done a great job of cleaning that up and making it very safe to travel. Of course there's your standard crime that's prevalent in all big cities and tourist destinations so you'll want to be aware of your surroundings but nothing crazy. There are some remote areas where the drug cartels still have operations but those aren't any places a tourist would make their way to and as advisors, we rely on local tour operators who are very familiar with where to avoid.
M: You specialize in luxury travel? I was surprise to see you in Colombia. IS this a destination for the luxury traveler?
J: Yes! Although it is popular with backpackers and budget travelers due to the value we talked about, there are so many great offerings for the luxury traveler! And everyone loves a good value! In popular tourist spots, you have luxury hotels and dining as we mentioned. For those wanting to get out of the tourist destinations, there are small luxury lodges and private villas. Also private drivers/guides/naturalists, activities like diving in the Caribbean and exclusively curated experiences for any interest like an avid bird watcher as Colombia has the most species of birds in the world.
M: The exchange rate is pretty favorable for US travelers. Can you talk about the value travelers will experience choosing Colombia?
J: In addition to the exchange rate in Colombia, everything is quite inexpensive compared to US standards. They earn much lower wages so things are priced accordingly. And since they receive tourists from all over, including other South and Central American countries, they don't price gauge towards high wage Westerners as much as some destinations do. For example, you can stay at 5-star International brand city center hotel in Bogota, Colombia for $300 a night whereas similar accommodations would easily double that in another capital city like Mexico City for example. And you can have a Michelin quality dining experience with wine for under $30 p/p
M: Let's start in Bogota. What can people expect from this city?
J: It's the capital city so there's the usual – a big square with old buildings, a downtown, great dining, nightlife, museums, shopping. The Gold Museum is a big attraction and it had a lot of artifacts but I'm not a museum person. National museums are free in Colombia! There's also a big public market which is something I love to do when I travel. It's also known for graffiti street art with murals all over the city and you can do a self-led walking tour or go on a guided one. We had the opportunity to learn how to do graffiti art with a local artist which. Some of us did better than others, mine was hideous but it was a cool experience.
One of the best experiences in Colombia was playing Tejo. They joke that it's Colombia's national sport since they don't really have one. But it's basically a game where you throw these metal pucks at a mud clay board and try to get it stuck. If you hit one of the explosive triangles, it makes a loud noise and everyone screams and loses their mind. It's kind of like horseshoes or cornhole but way more fun and everyone drinks beer while they play.
What I wasn't expecting was how cold it would be! I thought Colombia was tropical weather all over but Bogota is actually a plateau in the Andes at 8600ft elevation which means it's chilly year round, average around 60s.
M: Let's move to Cartagena on the coast. Is this a traditional port town or more of a resort and sun bathing spot?
J: It's totally a colonial port town. The Old Town is walled and definitely the place to stay if you're only staying a short time since everything is walkable. You only need a day or two to explore Cartagena but I could stay there for weeks just hanging out. There's nightlife, dining, and what makes it special is that traveler's vibe driven in part by tourism and a digital nomad community since cost of living is low but has a lot to offer. It kind of reminds me of a Bali before it became as mainstream.
There's a misconception that it's a beach town. It's on the Caribbean coast, the weather is hot and humid, and there is a beach but it's not great to look at. For a nice beach, there are and day trips out to Baru, accessible by land and boat, and nearby Rosario islands which are so stunning. For beach/view lovers with the budget, I'd recommend staying a couple of nights at Las Islas in Baru which is part of Leading Hotels and it's amazing. All the rooms are individual bungalows, either as a treetop or seafront. You can even swim to breakfast (which is included in the rates). And they have a private island in the Rosario islands that you can take a 5 minute boat ride over to and spend the day relaxing there. Anything I say won't do it justice so I'll make a Instagram post on it with photos so you guys can see what I mean.
M: Now tell me about this "Gringo trail"..?
J: It's like the popular path that Westerners stay within and includes Bogota, Cartagena, Medellin, and the coffee region near Salento. Colombian coffee is some of the most prized in the world so they've done a good job promoting tourism to visit the coffee farms, do tastings, see small towns, and explore nature. On the Caribbean side, other places like Santa Marta, the island of San Andres, Barranquilla (famous in Colombia for their Carnival celebration), and Tayrona National Park are included in the "Gringo Trail" but much less known to American travelers.
M: Can we talk about some of the less traveled places in Colombia? These type of places will be high on peoples to-do lists… if they can get there. Let's start with Tayrona Nation Park
J: I'm dying to go to Tayrona. If I had known about it prior, I would've extended my trip make it there. It has beautiful Caribbean waters on one side, and tropical mountain on the other. That landscape is a dream. "Google" image it and you'll know what I mean. Also on the Caribbean side for the adventurous, there's a 30-mile trek to the Lost City that starts with a 2-hour car ride from the beach resort town of Santa Marta. Then you trek for several days to get to the Lost City which are ruins older than Machu Picchu. I hear that trek is just magical and walking is the only way to get to the ruins. But it's not for the faint of heart as you are in a jungle and there are only very basic camping/bunk lodging along the route. Like the Inca Trail, you have to go with a licensed guide. G Adventures offers it.
M: Are there other places to visit outside of the Gringo Trail?
J: There are so many places to go! Colombia is one of the most biodiverse places. There are many remote places welcoming tourists in Colombia – you can visit the Amazon! I don't think the infrastructure is quite ready for luxury clients to the Amazon but there other remote options with luxury accommodations. As travel advisors, we use local tour operators that know where to go and can curate experiences to client's preferences.
M: Let's go glamping in Colombia! Tell us where we can clamp among some spectacular flora and fauna in Colombia!
J: I learned about this place called El Nido Condor Ecolodge in the Andes and it looks incredible. You're in luxury glamping huts on the edge of a cliff and the condors nest is right under you so you see them flying out from your room. I'm not even into bird watching but it's a bird watchers paradise. There's also hiking and biking tours, star gazing, and night treks.
There's also a luxury glamping site called Corocora owned by Galavanta, a luxury DMC part of Virtuoso. It's like a safari with wildlife drives, canoeing, Colombia cowboy experiences.
All are eco-friendly.
M: Lastly, because I know you are adventurous – did you eat anything super adventurous on your trip to Colombia?
J: Most of the cuisine I've had before but prepared in way local to Colombia which were new to me. An example is amazing Colombian arepas and Caribbean inspired flavors. We did an exotic fruit tasting which was really cool because I did get to try a lot of fruit that I never had before, many of which come from the Amazon.
Special Guest: Joni Wu.
Links: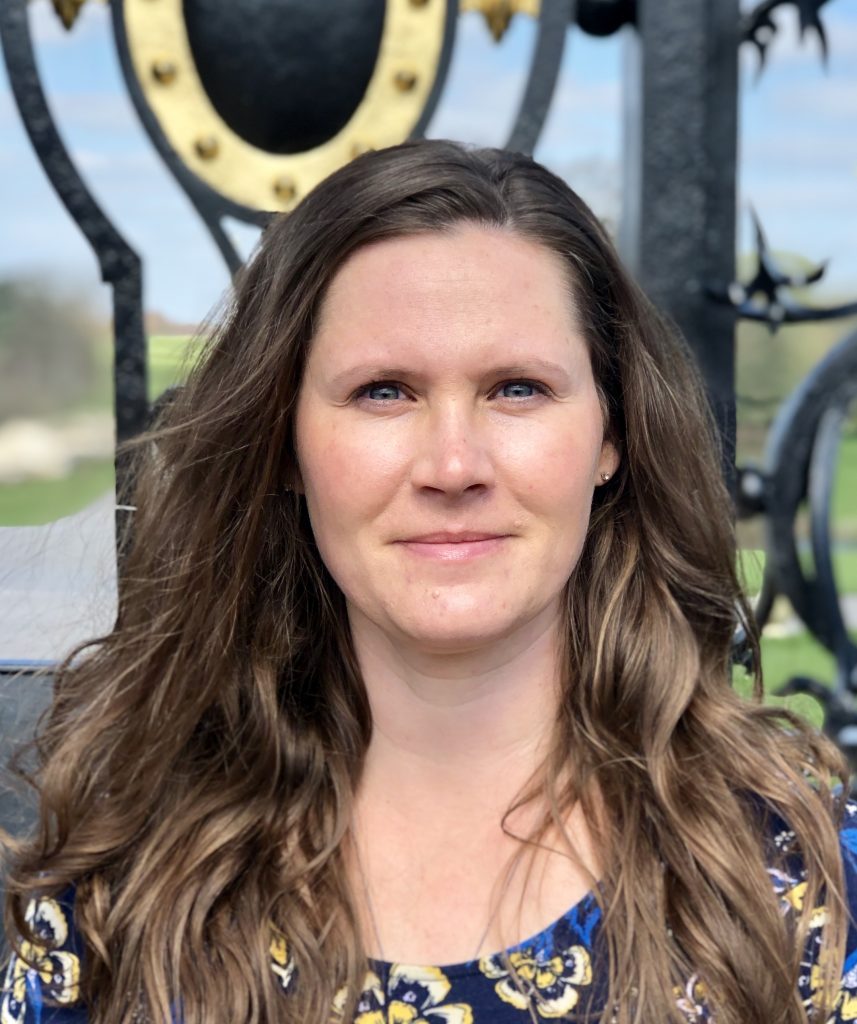 Meet the Podcaster
Megan Chapa
---
Megan Chapa started in the travel industry to build on her existing life patterns and to invest in a portable career. As a travel agent she could both take her job with her and put her traveling knowledge to work as the military moved her family around the world. Travel…
Learn more