Unlocking Ireland with Tour Guide Cathy Whelan


September 4th, 2020

| Duration 00:46:03 | Posted in Travel Radio Podcast by Megan Chapa
CONTACT:
Cathy Whelan Independent Tour Guide
Cathy on Tours By Locals
Cathy on ITGA
Everyone needs a friend on the ground and your friend in Ireland is Cathy Whelan.  My relationship with Cathy began when I interviewed another guest of mine, Shari Kavalin.  Shari told me she has the best tour guide for me I'm Dublin, Ireland!  I made plans with Cathy to tour Dublin with our family and then everything fell apart.
An insane storm ripped through the UK.  Cathy even contacted us the warn that the ferries weren't being able to land in Ireland form the rough seas.  But we saw that some were making it so we pressed on to the port in Wales, UK.  Truthfully, the trip was harrowing.  We hired a cabin on the ferry (think mini cruise liner).  This allowed us to lie down while the ship rocked away. Cathy was in constant contact with us updating us with port information until the point that she had to turn her laptop off for fear the battery would die.  She had been out of power for hours…
Maybe it's because I'm American or because it's true – Cathy tells me the Irish tourism industry misses their American cousins greatly.  She explains our ability to have "the crack" and about Ireland's "forty shades of green".  Catchy loves and Irish band in a good pub, the smell of the earth damp in the air and a fried Irish breakfast.  Give her the grease early in the morning!  But not a black and white pudding…
Cathy's explains the differences between the countries of Ireland, the North of Ireland, and the Republic of Ireland.  She recommends that tourists visit a little of both.  We talk about some of the differences and in culture that the people fought long and hard for. We talk about Belfast, it's murals and the peace wall.  Should you sign the peace wall? Why would you sign the peace wall?
It makes Cathy happy when she sees tourists of different nationalities sampling Guinness whether they like it or not and singing out of tune.  One thing that hacks an Irish tour guide off is late tourists on a scheduled tour.  They don't mind lateness on their own leisure time but if you want to be a respected tourism don't hold up the tour!  The Irish will love you if you are polite and kind.  This should do without saying but BE POLITE FOLKS.  Hire a guide in your language and if you want to go at your pace, hire a private guide.
Cathy's top three attractions for understanding the history and culture of Ireland are:
New Grange Neolithic Historical Site Ireland
Temple Bar is a tourist trap – go to the back streets and avoid the mayhem.  Or, go in and get out!  Cathy warns about what you are eating when you order traditional Irish foods.  Just what it Black and White Pudding? (Hint it's not Jello).  The other traditional Irish food she warns of is Tripe.  Traditionally, you eat it uncooked with vinegar… I'm up for new things – not this.
Cathy explores the favorite Irish swear, "FECK".  Just embrace it, relax and enjoy Ireland.
Comically, Cathy warns, that the weather in Ireland will trick you.  Sunny could mean that it's still 2 degrees.  Don't bring an umbrella to Ireland, it will turn inside out and take you with it.
Cathy has a few travel tips to share for safety in Ireland.  She also advises visitors follow the warning signs when visiting Irish tourist attraction the Cliffs of Moher.  Every year tourists die climbing over the wall and then the ground collapses underneath them.  Secondly, she advises not kissing the Blarney Stone.  It's not hygienic and bad for your back.  Lastly, pickpockets are swift and will nap your wallet on a Saturday night in Temple Bar.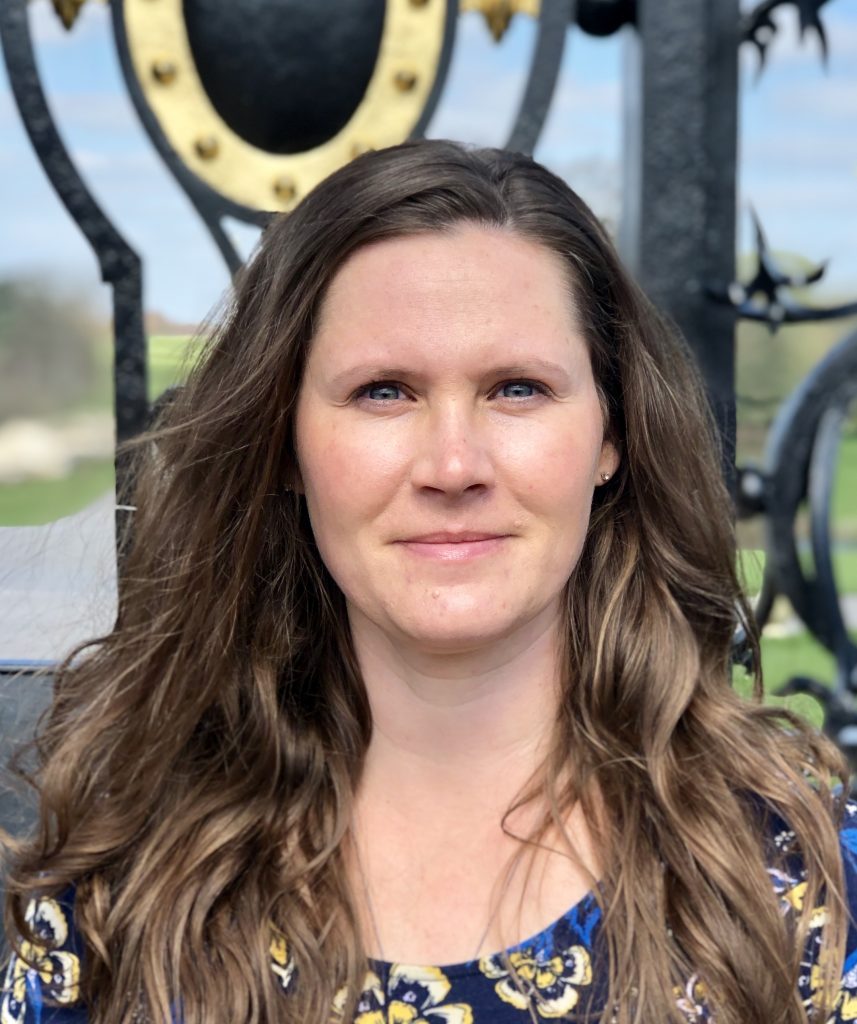 Meet the Podcaster
Megan Chapa
---
Megan Chapa started in the travel industry to build on her existing life patterns and to invest in a portable career. As a travel agent she could both take her job with her and put her traveling knowledge to work as the military moved her family around the world. Travel…
Learn more