What Is Travel Coaching with Sahara Rose DeVore


April 26th, 2021

| Duration 00:25:59 | Posted in Travel Radio Podcast by Megan Chapa
M: Sahara Rose Devore, welcome to the podcast. Would you please take a minute to introduce yourself?
S: I am Sahara Rose, a Wellness Travel Coach and Consultant and the Founder of The Travel Coach Network. I created and run the world's only ICF accredited certification program for international travel coaches and as a travel coach myself, I focus on the wellness benefits of travel for corporate wellness and business travel.
M: Where can people find you online?
S: Instagram and facebook at Sahara Rose The Travel Coach and The Travel Coach Network. Also, TheTravelCoachNetwork.com
M: I expect the concept of travel coaching is new to many listeners. There are many travel professionals and agents that listen to this podcast. Travel coaching may be something that is of interest to them. Do you have any travel planners in your coaching program right now?
S: Yes, there are travel experts of all sorts in my program and the TCN. This ranges from travel agents, tour operators, bloggers, retreat owners, life and transformation coaches, travel marketers, and even doctors! And of course, travel coaches too.
M: How is travel coaching different to travel planning?
S: Travel coaching is a broad concept. There is no one thing that travel coaches focus on across the entire board. What a travel coach helps with or does completely depends upon that person. When it comes to travel, there are endless ways to use your knowledge, love, and expertise in travel to make and impact in either the lives of others, the corporate space, or the world. Travel coaches use their specific talents and interests to help their ideal audience in their own authentic way. They are not limited to just planning and booking. Travel coaches also go the depth to providing actual transformative experiences depending on what their ideal client wants and needs.
M: How can adding a Travel Coaching certification to a person's skillset compliment what they officially offer their clients?
S: The Travel Coach Certification adds that deeper layer of connecting to and understanding clients on a more personal level. It's more than knowing what kind of food that they like to eat most or where they like 3 or 5 star hotels. Travel coach training gives a well-rounded approach to coaching integrating what you know and love most about travel as the expert. It is also a way to stand out in a very competitive market and the program teaches experts how to become leaders in the future of travel and travel trends.
M: For travelers listening what can they gain by working with a travel coach?
S: Since every travel coach is different, the outcomes or results when working with a travel coach varies. This can be anything from mom's want to learn how to travel better and more effectively with their children to reshaping the business travel world to helping people with a specific disability have the experiences that they always wanted. Consumers seek travel coaches who they best relate to or who have had transformations that they want.
M: What does training look like?
S: The Travel Coach Certification Program is a 9 module program that follows ICF's core competencies and guidelines. It is prerecorded videos and written copy (because everyone learns differently!) Members have lifetime access to the program. There are two monthly live trainings available to replay if they can't attend. Those hours go towards their hours of completion. In addition to coaching it's training on building and scaling a travel business. I teach industry insights, marketing, niching, scaling, revenue streams, mindset, media, and more.
M: How long does it typically take?
S: The modules are dripped out over 3 months but the members can go at their own pace and have lifetime access. There is no start and end date.
M: If someone didn't want to become a travel coach how can travel professionals and travel coaches work together? Do you have some sort of pairing service?
S: Every travel expert uses some aspect of travel coaching into their services. But, for those who do not want the training or to be a travel coach, there is always room for any type of travel expert to work together such as referrals. I don't do pairing within my network but i do have a platform where experts can list their businesses and a community where everyone networks and collaborates.
M: What am I missing? This is your time to share anything we didn't cover. Go ahead and freestyle share!
S: For those who want to learn from me but don't want to join the Travel Coach Certification Program, you can always join the TCN Membership Club or my Elite Female Travel Entrepreneur Insider's Circle. I really encourage travel experts to think outside of the box and get to preparing now for the surge in travel that is to come. If you want to stand out and make a true difference in the industry and in a career that you love so much, consider joining the TCN and connecting with me to learn how.
Sahara Rose DeVore Bio:
https://thetravelcoachnetwork.com/become-a-travel-coach/
Sahara Rose De Vore is a Travel and Business Coach and the founder of The Travel Coach Network. She spent a decade traveling the globe to over 84 countries by the age of 31. After believing that there was more to a travel career than blogging and bookings, Sahara became a pioneer in the travel coaching industry. She educates and empowers ambitious travelers from all around through her global network of international travel coaches. Sahara is the creator and owner of the world's first and only ICF accredited certification program for travel coaches. She is a published author, a global speaker, and has been seen in various media outlets including Thrive Global, Forbes, Skift, Yahoo! Finance, USA Today and Business Insider, for her expertise. Sahara Rose was a 2019 nominee by career-changing women in the travel industry for rising female leader, best female coach, and best innovative trailblazer.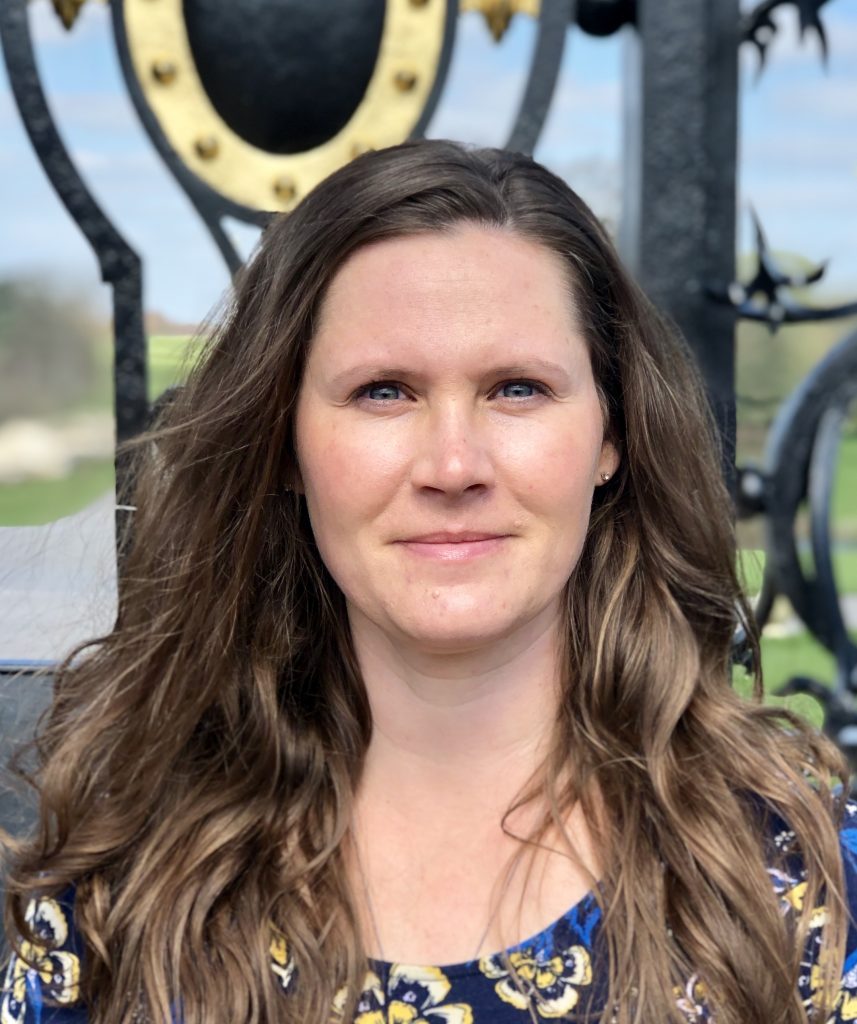 Meet the Podcaster
Megan Chapa
---
Megan Chapa started in the travel industry to build on her existing life patterns and to invest in a portable career. As a travel agent she could both take her job with her and put her traveling knowledge to work as the military moved her family around the world. Travel…
Learn more